The Development of a Bond: A Q&A With Bill Baker, CEO of The Lacek Group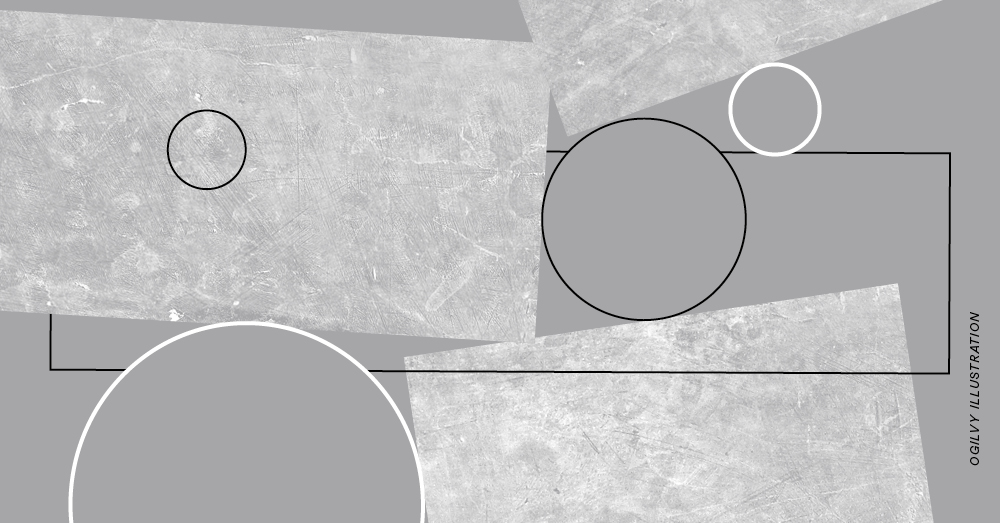 Fresh off of being recognized by Forrester as a Leader in Loyalty, we sat down with CEO of The Lacek Group Bill Baker to talk about the agency earning that special designation, the past, future, and present of loyalty marketing, and why the key lies in the brand and customer experience connecting seamlessly.
Ogilvy.com: The Lacek Group was recently honored by Forrester in its latest Wave report as a Leader in Loyalty. What does this designation mean for Lacek?
Bill Baker: We're thrilled. We're delighted that we're a category leader, their highest designation. It's an independent assessment, so it confirms and ratifies a lot of the things we're working on. It shows we're continuing to evolve, and our investments and reinvestments are keeping us at the lead.
The recognition is great. There's a component here of really learning about yourself, and learning where you sit in the competitive set. Companies can fall into believing their own rhetoric, and if you go through something like Forrester, it's a pretty clear view of where you stand.
There are 26 areas and categories, and we had the highest score on 10 of them. But we see some room for improvement in others, and we take that to heart. Clients spend a fair amount of money with us, and they want to know that their choice and selection of an agency partner is good, and this validates that. I think it says a lot about Lacek, about the Experience business, and Ogilvy to have an area of marketing that's really getting more and more important in the eyes of the CMO.
Ogilvy.com: What in the report and its assessment of Lacek were you particularly proud of?
Bill Baker: I'm delighted that we improved in our positioning of the agency's rank, and that we increased our scores in a number of categories. Lacek has participated in earlier Wave studies with Forrester and, while these studies and the analysts vary, it's confirming to see improvement, progress, and momentum building over time, from one assessment to the next.
And similarly, getting the highest score possible in more categories than we had last time. It shows that we're evolving in areas that matter to the people who are paying attention to this space.
The Experience and Engagement Design – getting a top score there – was heartening. In a lot of cases, that's what people are looking for help on — how do I build a process, system, mentality, and approach to understand who that customer is and to build experiences that will move the needle? There's been a lot of press on emotion, and emotive connection with brands, and getting the highest score on Emotional Loyalty Measurement and Use was encouraging.
Ogilvy.com: How important is loyalty to the modern successful brand? Why should they focus on it, invest in it, specifically?
Bill Baker: Loyalty is an interesting word. It's often confused with frequency. And that's a mistake.
It's share of customer, it's emotional connection to the brand, and it's moving up to that customer's preferred choice in making a transaction or business or engagement with a brand. Yes, we spend time on share of wallet, share of customer. Clearly, if somebody's renting 25 cars a year, they're very frequent, and we feel really good about having 25 of their 25 transactions. But the average person is probably renting 2 or 3 times — we want to have all of those transactions too.
The importance of loyalty needs to be answered within customer engagement, the customer knowledge, the customer experience — helping ensure that that transactional behavior that pays the bills is more likely to occur than not. I'm not shying away from loyalty, but it's that customer interaction, turning that transactional behavior into an emotional bond, is really where CMOs are going. It doesn't mean that brand isn't important. In fact, if anything, the customer interaction needs to pay off that brand value, reinforce that brand value and assure that brand value. And where customer management falls apart is when the experience has nothing to do with the brand. The magic is when the brand and the experience connect. Various aspects of a brand manifest themselves differently, and if you can match up the elements of the brand that are important and deliver that within the customer experience, then you really have the development of a bond.
Ogilvy.com: How has loyalty marketing changed over the years, in both the long and short term?
Bill Baker: The business of loyalty has gotten more sophisticated through the years. A lot of that has to do with the digital revolution and the ability to engage with your customer in between transactions. Loyalty started, and some still think of it this way, as points and miles and currency — if do this, you'll receive that. But loyalty has grown to encompass all kinds of benefits and rewards. Plus, even when there is a currency, sometimes its utilization has changed, allowing access to a business partner or an experience. Loyalty has evolved — and it's more sophisticated.
Loyalty strategies and tactics have evolved too. We've worked hard in the last five to 10 years to get the world to not just see us as the points and miles people. With technology and data, our strategies are about helping our clients manage customer relationships even where there isn't a currency involved.
Loyalty is still evolving. A lot of early loyalty initiatives were purely B2C, but there's certainly interest in B2B. And there's a lot of interest in D2C. Technology has driven that.
Throughout the pandemic, we saw people interacting with brands digitally, without going into the store, without getting the kind of brand immersion of a physical space. So we've had to think about our communications vehicles as the physical space, and how to use technology and tools to build an engagement when there isn't the ability to touch, smell, engage. That has affected loyalty in big ways.
Take hospitality – how do you engage and continue to build relevance and interaction when there isn't a physical transaction? That's really something the pandemic has changed. And what levers do you pull? You saw hospitality clients do a lot of unique things. Marriott had "Week of Wonders," a very successful campaign because it got people engaged. Even though they couldn't travel, there was an emotive, aspirational, "We'll get there someday" element.
Ogilvy.com: How does loyalty fit into a brand's overall experience strategy?
Bill Baker: Loyalty is no longer a standalone. There've been times historically when the loyalty program is over here, off to the side. But loyalty is integrated now and an important component. Again, loyalty and customer management today don't always involve points, miles, or even a currency. Rather, loyalty is broader, even all-encompassing. Customer knowledge helps modern brands gain and deepen customer relationships. And even when a currency is in place, other issues arise, like personalization, creativity, and values.
The elements of data, digital and customer knowledge are key. Customers have evolved from being worried about Big Brother to expecting the merchant is going to use the data they have to interact with them in an efficient manner, and that any personalization attempts will be solid and relevant. Digital, data, brand, top of the funnel — all those things are getting a little more blurred. Loyalty used to be share, repeat, and once we have a customer, we'll manage them. But the science and art of customer management is moving up funnel into the channels we should be communicating on, how we market in social and paid search, etc.
So it's way more integrated. Our clients are looking for something that integrates loyalty with brand, experience, with a full funnel approach to driving their marketing needs. That's the future of loyalty — it's alive and it's well. And it's way more at the heart of the CMO's marketing strategies, competitive assessment, and approach to driving business.
Ogilvy.com: What is the future of loyalty marketing?
Bill Baker: Loyalty marketing will continue to be way more integrated with other marketing disciplines. Consumers want brands that align with their values and want those manifestations of those values to be emotive. They want emotional connections to brands. Loyalty needs to pay that off in interactions, in experiences we build.
The emotional component to the customers' relationship to the business will continue to evolve. The brands that try to deliver that emotional connection, that has to be relevant — and to be relevant, you need to know what's on in the customer's mind. You need to listen to them. That's where loyalty is going. It's going to be a higher priority, and it's going to continue to be much more integrated with the other marketing and sales initiatives of the company.
Interested in bigger, bolder ideas? Sign up for our newsletter for more insights on how brands can make an impact on the world.
Share