Conversations That Matter—Keeping it Real With Gen Z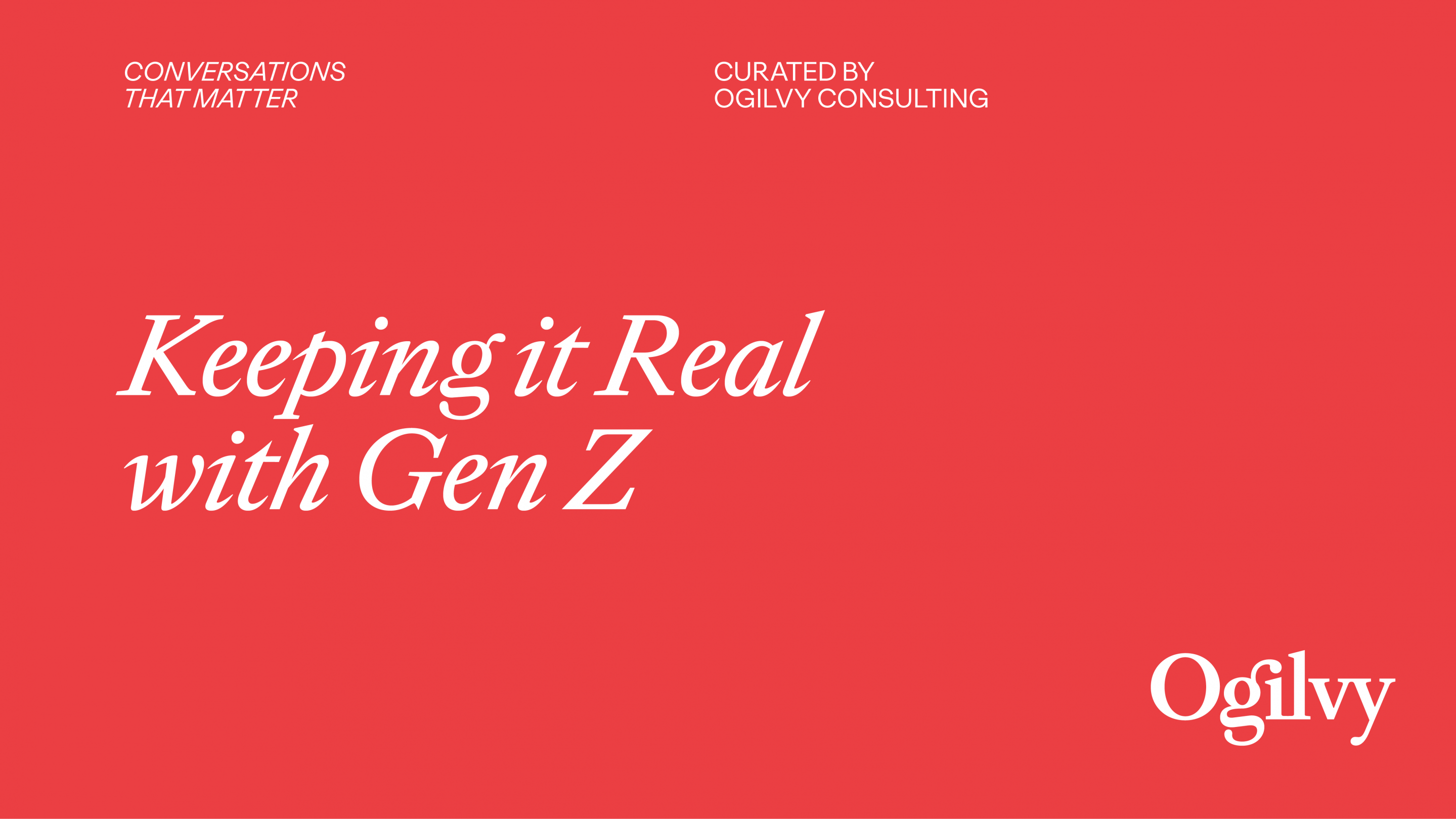 Gen Z has broken many norms. Not only is it the largest, most diverse and soon to be most educated generation to date, it is also the first truly mobile and social native generation. And it is safe to say Gen Z is also not afraid of tackling big issues head-on, nor shaking up gender norms. 
But who is this up-and-coming generation, really? How is this group different? What are their key motivators in life? Which ideas do they stand by or reject? How do they behave, and why? 
In Conversations That Matter – Keeping it Real with Gen Z, Awie Arasmus and Nurya Doorenbos of Ogilvy Social Lab, and authors of the paper of the same title, grasp Gen Z in all its shapes and sizes (and gender non-conformity), and answer the question: Who is Gen Z really?
Watch the session above, and download the deck here.
This session covers:
- How Gen Z connects with society
- How social media playing a major role in shaping Gen Z media behavior
- How Gen Z requires a different approach to building strong brand relationships
Interested in bigger, bolder ideas? Sign up for our newsletter for more insights on how brands can make an impact on the world.
Share