Conversations That Matter—Preparing Your People For the New Way of Working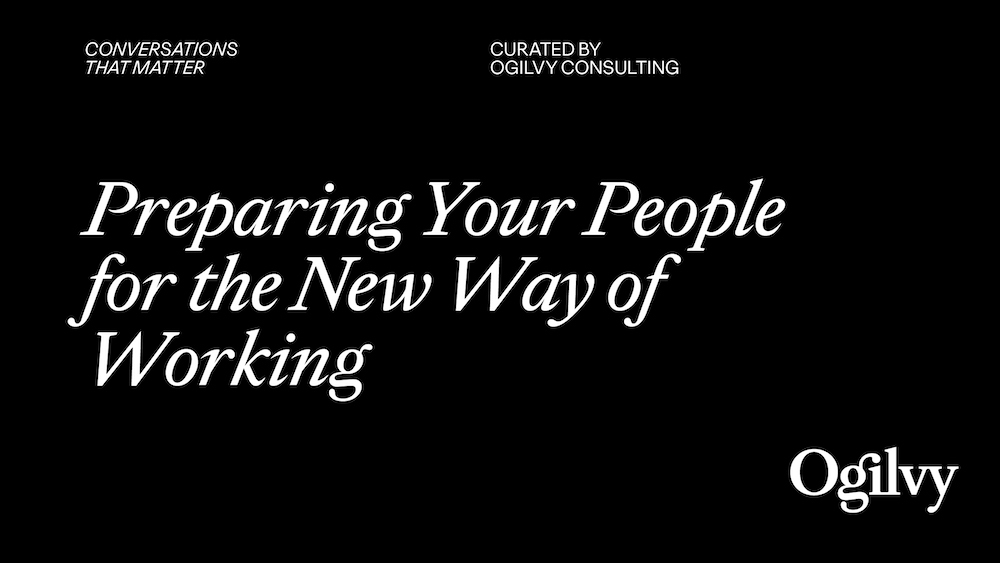 COVID-19 has fundamentally changed the social contract between employees and employers. The resulting new ways and expectations of working will not disappear. As companies begin to think about returning to the office and /or changing how they work, leaders face new challenges. This places an explicit need to execute a human-centered approach that expresses empathy, empowers co-creation, and helps people to adopt required mindsets and behaviors. 
In Conversations That Matter – Preparing Your People for the New Way of Working, our speakers offer practical solutions for leaders and managers to build capability within their people so they can make changes to how they work—in a way that is relevant to them. Building this capability will translate into adaptability and resilience to work together well, no matter what comes our way.
Click here for the deck, and watch the session in its entirety above.
This session covers:
How to build psychological safety in teams regardless of location or

make up

The importance of developing empathy and compassion for

organizational resilience

Why bridging people and change, and pinpointing or addressing

resistance is crucial

How to build and nurture a culture of care
Interested in bigger, bolder ideas? Sign up for our newsletter for more insights on how brands can make an impact on the world.
Share