Digital Health Trends for 2021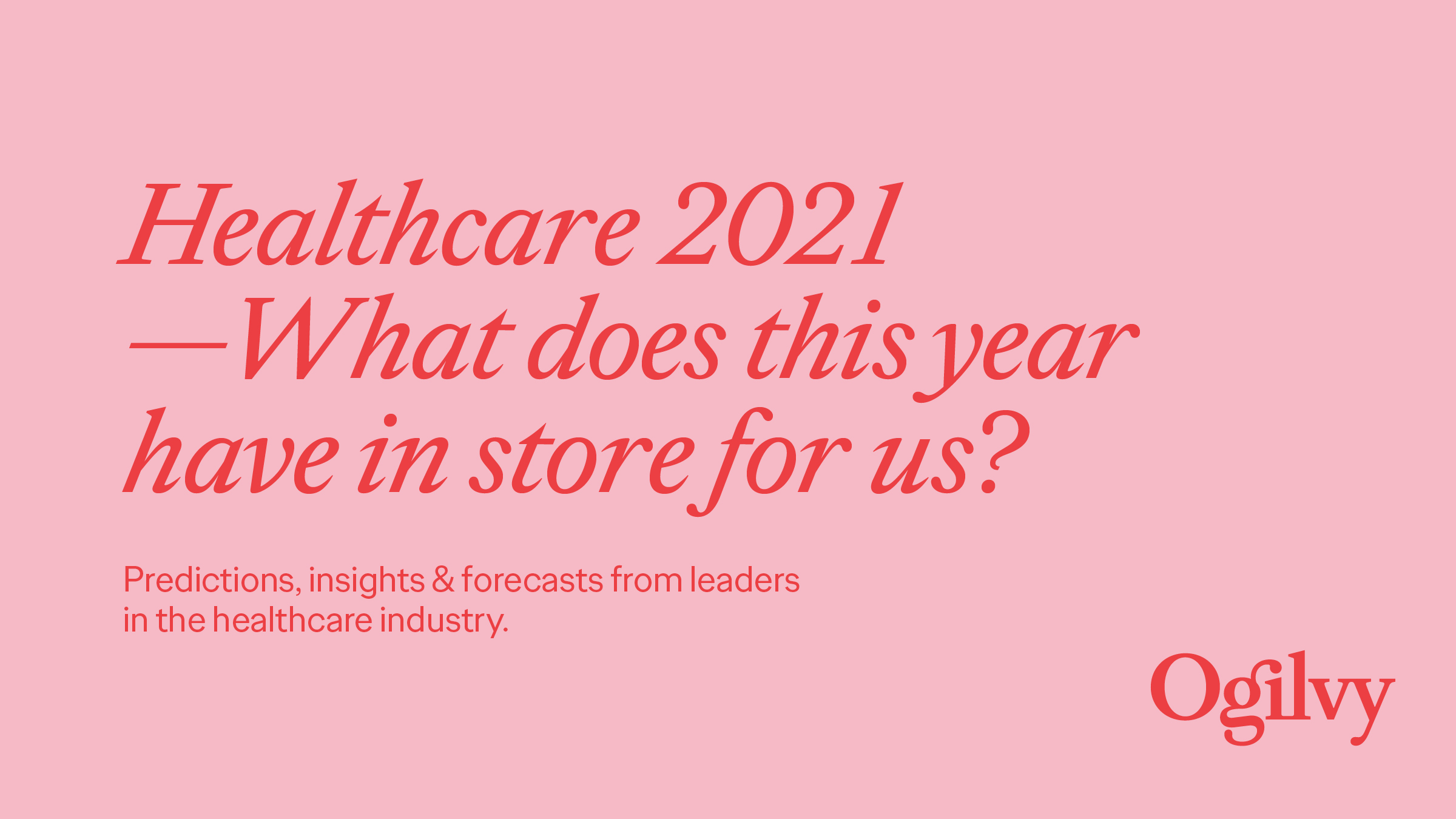 There is no doubt that 2020 brought health and wellness to the forefront of nearly every conversation. While the Covid-19 pandemic fundamentally altered how we lived, it also forever changed the way we think, particularly about our health and how it intertwines with the digital world and the tools we use on a daily basis.
The latest Ogilvy Consulting Conversations in Health Webinar focuses in on the trends in digital health that our experts expect to take hold in 2021 and beyond. Hear from Dr. Emmanuel Fombu, Futurist and Vice President at Locust Walk; Cris DeLuca, Global Head of Digital Investments at Sanofi Ventures; Eugene Borukhovich, Chairman and COO of YourCoach and former Global Head of Digital Health at Bayer; and Dr. Chandana Fitzgerald, Chief Medical Officer at HealthXL as they dive deep into the impacts of these trends, not only on the healthcare space but in every aspect of our lives.
Watch the session above, where the experts discuss:
How will funding for digital health solutions develop globally?
What new areas of health and well-being will be digitized?
How are consumers adopting digital tools and technologies?
How will the adoption of digital health tools impact healthcare delivery globally?
Which regions of the world are adopting digital health faster?
Will Pharma finally embrace digital therapeutics?
Interested in bigger, bolder ideas? Sign up for our newsletter for more insights on how brands can make an impact on the world.
Share