Five Principles to Optimize Multichannel Campaigns
The number of channels and ad formats available to marketers has grown exponentially in recent years. But that doesn't mean that every marketing campaign is optimized to achieve maximum impact across every channel.  In fact, according to a new global study by Kantar Millward Brown entitled "AdReaction: The Art of Integration", most campaigns fall short of fulfilling their potential reach and impact.
Globally, 74% of consumers claim to see more advertising than three years ago and, worryingly— if not that surprisingly—69% feel they are more intrusive. But on the whole, consumers have more positive things to say about multichannel advertising than negative (65% vs. 39%).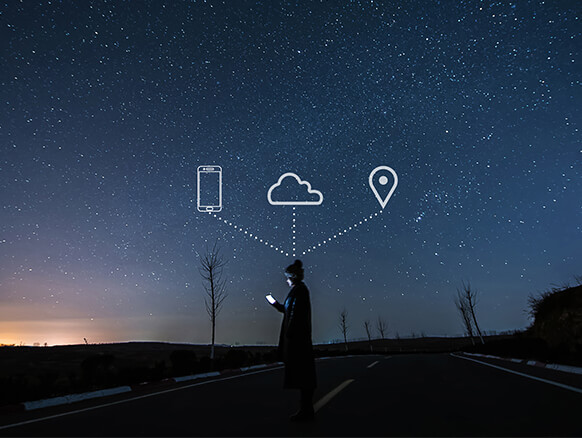 We all know that increasing the number of media channels can significantly improve a campaign's effectiveness, but to do so the content on each channel needs to work synergistically. There appears to be a significant disconnect between the views of the consumer and the marketer as to whether this is being achieved.
Only 46% of the campaigns tested were found to be well-integrated with appropriate customized channel content, while 26% were found to be well-integrated but not well-customized to individual media, diluting their impact. Furthermore, 26% were found to be delivering mixed messages and were seen as not at all well-integrated.
Analysis of the creative elements of effective campaigns identified five guiding principles to aid brands in designing and implementing optimized, integrated and customized multimedia campaigns, and more importantly to avoid the pitfalls of fragmentation:
Integrate brand cues consistently and comprehensively. Use both visual (logos and slogans) and aural brand cues (voiceovers and music) consistently across all channels. They all contribute to a campaign's effectiveness. The use of consistent characters or personalities has the biggest impact, and proved to be a strong differentiator. Check with your consumer whether your campaign actually fits together.

Have a strong campaign idea. Start with a strong, central, insight-based idea. This is the most important part of the campaign as it connects the content across all formats and channels.

Make each element matter. Each element of an integrated campaign contributes to the overall success of a campaign. Each piece of content matters and needs to work as a standalone. Check that they do for your major channels, at minimum.

Invest only in channels with a clear role in the campaign. Select which channels to use wisely. There is no benefit to using a channel unless it can actually reach your target audience. Understand what each channel can deliver in both impact and cost, as attitudes to ads vary by channel and format, and different media have innate strengths in different countries.

Customize content for each channel. There is a sweet spot between integration and customization. Find it. There's no point in developing content for a channel that won't work. A successful campaign is both flexible enough to allow novel channel-specific content, but familiar enough that the key campaign elements are clear to see and work synergistically with the overall campaign.
Well-integrated campaigns were found to be 31% more effective at building brands, while well-integrated and customized campaigns boosted effectiveness by a whopping 57% — a far superior return on investment and missed opportunity for over half of the campaigns tested!
The analysis also found that while ads on all channels see a benefit from integration, some work particularly well with one another. The strongest overall synergy combinations were found to be between TV and Facebook, and TV and outdoor. TV, online video, and outdoor benefit the most from customization.
Integrated campaigns with a strong central idea were found to perform better across all brand KPIs (+64%), especially image associations (+91%). Consumers' attitudes to ads vary by format and channel, with a clear preference for 'traditional' media (magazine, outdoor, TV, newspapers and cinema) over online; perhaps this is because consumers are far more likely to recall a negative online targeting experience (61%) than a positive one (38%).
"With consumers feeling overwhelmed by advertising from all angles, marketers must remember the basics," says Jane Ostler, MD, Media & Digital, Kantar Millward Brown. "The creative approach should be adapted for different contexts, but shouldn't stray too far from the core idea as brand impact and the effectiveness of the media investment will be compromised. Start with a strong campaign idea, use consistent brand cues and deliver tightly integrated executions. Like conducting a large orchestra, marketers need to work even harder now to ensure that everything works in harmony."
Interested in bigger, bolder ideas? Sign up for our newsletter for more insights on how brands can make an impact on the world.
Share