Ogilvy Germany and Deutsche Bahn win the Grand Prix at the WARC Awards for Effectiveness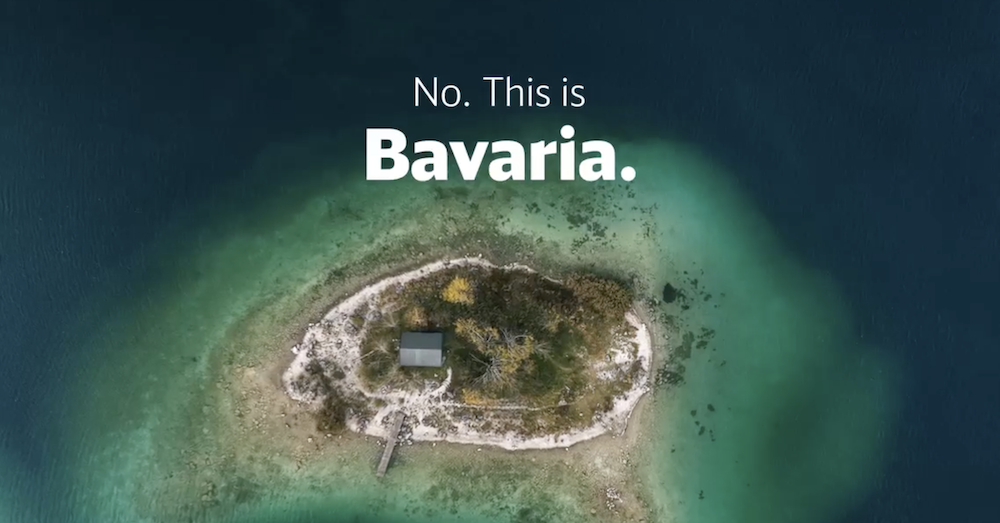 FRANKFURT, JUNE 28, 2022 - The German Ogilvy Group and Deutsche Bahn have won the Grand Prix at the WARC Awards for Effectiveness in the "Instant Impact" category with the "Discover Germany" campaign. The award ceremony took place at this year's Cannes Lions Festival. The 2020 work was created in collaboration with the state tourism associations and motivated Germans to take a vacation in Germany by train during the first year of the pandemic.
"The creative approach of the campaign motifs was based on the element of surprise. The destinations, which at first glance seemed exotic, astonishingly turned out to be destinations in Germany. And thus gave people a new perspective on traveling by train," says Peter Römmelt, Executive Creative Director, about the idea behind the creation.
"Less is more: For the first time, we have developed a combined campaign from DB's Corporate, Long Distance and Regio divisions. We would never have dreamed that it would be so successful! But with the excellently visualized motifs of longing, it was a perfect fit for the very uncertain times then and conveyed domestic travel inspiration with a wonderful lightness of touch. The message that you don't always have to travel far and the highly integrated approach obviously struck a chord with the times. This was also reflected in the very pleasing data on the campaign and its impact in summer 2020," reports Jürgen Kornmann, Chief Marketing Officer at Deutsche Bahn.
The WARC Awards are presented in collaboration with LIONS and are the first awards to be based on the globally standardized Effectiveness Code and evaluated using the Creative Effectiveness Ladder. This makes the WARC Award for Effectiveness one of the most prestigious awards worldwide, reserved for international big players.
Credits
Deutsche Bahn AG
Market Communication Long-Distance Passenger Transport:
Stefanie Berk, Kathrin Bürglen, Stephanie Caspers, Julia Graffenberger, Dr. Thomas Kemper, Christina Schlosser, Kerstin Vaupel, Sophie Vizethum
Market Communication Short-Distance Passenger Transport:
Philipp Kühn, Corinna Muschner, Andreas Schilling
Group Marketing:
Luisa Droszez, Markus Fälsch, Julia Janßen, Jürgen Kornmann, Anna Lindner, Diana Scharl, Pia Schmitt, Barbara Vitt, Franziska Wolfstädter
Ogilvy
Creation: Sinya Horwedel, Sebastian Kamp, Bent Kroggel, Peter Römmelt, Simon Oppmann, Dr. Stephan Vogel; Client service: Alice Baldcus, Roland Stauber, Claudia Vaternahm; Strategy: Carla Funk
Film production: 27 Km, Hamburg
Regie: Leo Witte
Press Contact
Ogilvy GmbH, Darmstädter Landstrasse 112, 60598 Frankfurt
Telephone: 069 60915-112 | presse@ogilvy.com
Interested in bigger, bolder ideas? Sign up for our newsletter for more insights on how brands can make an impact on the world.
Share