CES 2019: The Brand and Consumer Takeaways
It's mid-January, which means it's time for every ad agency, technology company, data firm, and armchair blogger to write their recap of what happened at CES and what it means for our industries and the world around us.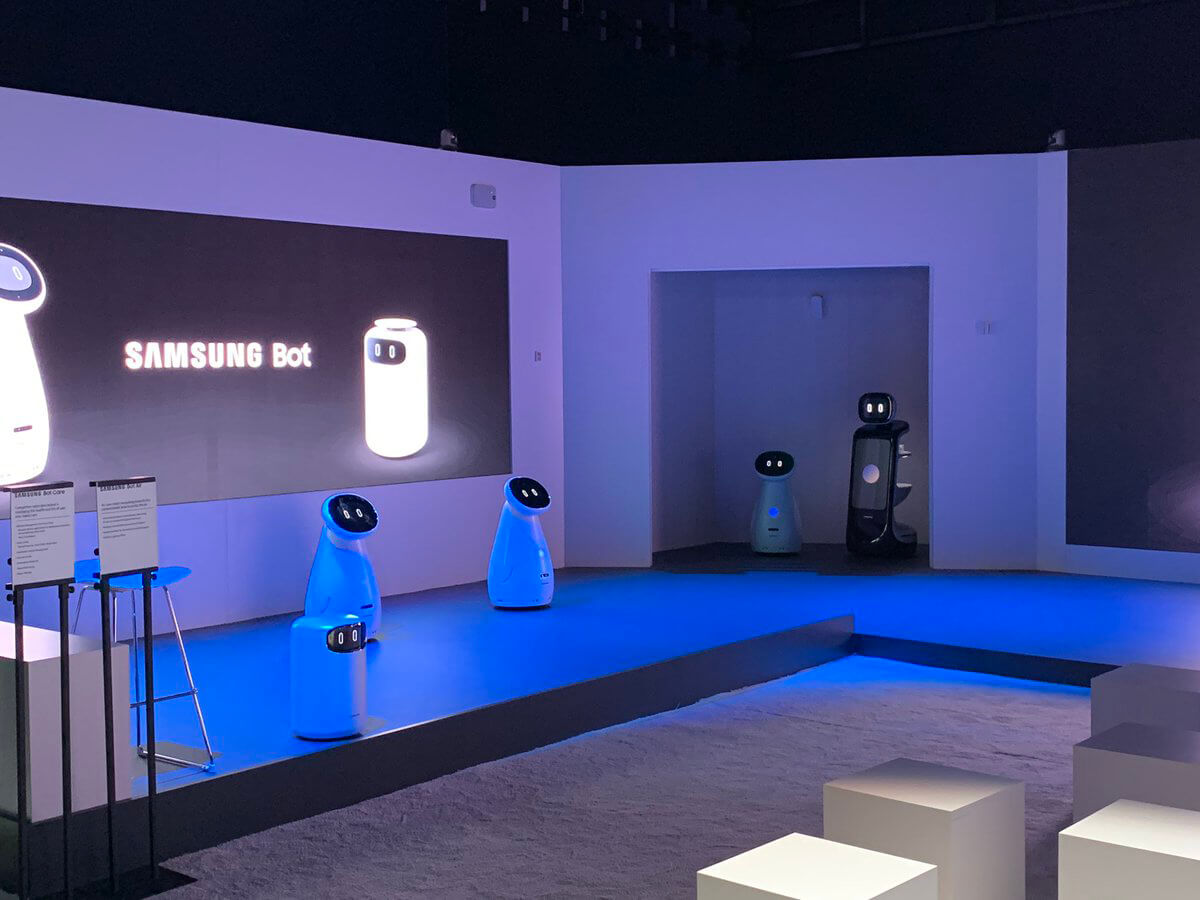 And while we at Ogilvy are here shamelessly contributing to that post-Vegas noise, our hope is to provide a bit of a unique point of view. Our perspective is not so much centered around the technologies of CES as artifacts of progress or innovation, but instead what all of the innovation that surrounds CES means for consumers and the brands they interact with.
On Day One of CES, we wandered around the convention center floor. There, we saw a layout very similar to CES of past years: We entered through a parking lot full of autonomous vehicles into a central hall of major TV, phone and computer manufacturers. There was an entire annex for drones. Another for earth-bound robots. We wandered past a notably empty and abandoned area that had been reserved for cryptocurrencies. Past that, a field of people watching TV screens in beanbag chairs—the telltale sign of eSports in action.
Of course, there were some areas that seemed new or larger than they had been. There was a ton of 5G technologies featured, and even a healthy contingent of…connected adult device companies…in a not-so-nondescript corner of the hall.
But as we wandered, we found ourselves talking more about the practical applications of the technologies featured, rather than their novelty. As we were taking a look at a machine-learning ping pong robot, Peter muttered, "Iteration. Not innovation." And while we don't think that's an original phrase coinage (even when talking about CES), it was an extremely accurate description for almost everything we saw last week.
A lot of the new tech on display at CES spoke to real shifts in the experience baseline, where we see tangible movement in a number of dimensions that will have a lasting impact on the overall human experience — degree of connectedness, physical and digital product design (especially where the 'tech' is transparent), and speed of experience, to name a few. Things that we might actually call progress, and which take us to another level of innovation.
Some are subtle like Google's inclusion of the Google Assistant on their map app; others, like Key by Amazon, make a conscious pivot on the act of living.
It's these shifts that inform the new minimum threshold that all brands will need to meet to survive … and which they'll need to exceed if they're to thrive.
Creating more seamless physical experiences was a major theme across robotics and drone manufacturers. CES 2019 will stand for us as the moment went from cute, quirky novelty or innovation porn—to useful devices with powerful, practical applications. We were blown away by Samsung's **incredible lineup of bots. Not only were they beautifully-designed and seemingly easy to interact with, but the use cases highlighted around senior home care, retail and customer service could prove revolutionary. It seems robot technology and production scale is finally catching up to their potential applications. From a brand and marketing perspective, each of these bots can and will serve as another conduit or channel between consumers and brands. The time to start brainstorming is now.
Connecting us to more of the digital world faster and in more places is the promise of 5G and new mobile technologies that made headlines this year. While the precise timing of the availability of pervasive connectedness of 5G in any geography is still undetermined, it is clear that brands must not just consider the implications of pervasive data connectivity and connectedness between things, but the impact on commercial business models. In a 5G world, does a consumer electronics provider like LG or Samsung become the new hub of entertainment? What's the role of cable or satellite provider in this new system of entertainment and content access?
Giving us more free time to do things we enjoy was another major theme with autonomous vehicles alone potentially freeing up hours a week for the average consumer. Certainly the advances of Aptiv, which powers BMW autonomous cars and accessed through Lyft, were on the street showcased the ecosystem of partners that enable us to move from here to there. As a passenger, it was clear that my attention could not be diverted from the journey to other distractions. The question becomes what people will want to do with this time. Will it be used for work? Entertainment? Additional sleep? Intel and Samsung both showcased how their respective in-vehicle entertainment system and screens can be used to manage and deliver content into your car. Will this be the growth catalyst for the Waze navigation platform and other mobility platforms? Or will Casper pillows and beds be the new premier interior designer for vehicles?
Delivering stuff to us faster, no matter where we are, precipitating the next generation of ecommerce, is how drones came to life. While the Bell Nexus Air Taxi earned the buzz of the show and was the place for your selfie, it was the worker drones that are built for delivery that will transform logistics and challenge our ability to wait. The wheeled mobile "snackbot," from Robby Technologies, is delivering sweet Pepsi Co. drinks and savory snacks across college campuses this year. We expect to see suburban areas to first hear the swirling sound of drone delivery from hubs like QSR's or malls from companies like Flytrex who have a three-mile delivery range. How will KFC or Target act on these new modes of experience?
Is creating a more dynamic visual world even still possible? At a certain point, screens can only become so high-definition. When the picture on the screen I'm looking at appears more vivid than the real world surrounding it, do we need to even advance much further from a consumer point of view? While 8K TVs made a showing, the most interesting development is that screens are not just improving in resolution, they are changing in form factor. LG's OLED roll-up TV clears the room of the big screen, Samsung's "The Frame" OLED seems to fade into the wall or transform into an art piece. The FlexPai phone folds from tablet to smartphone, and the AR displays and glasses from so many providers are other examples of how our visual devices continue to morph. So with ultra-high resolution screens of small or large size and virtually any form factor coupled with the connectivity of 5G – how will our binge-watching habits change? And what does that mean for brand communications?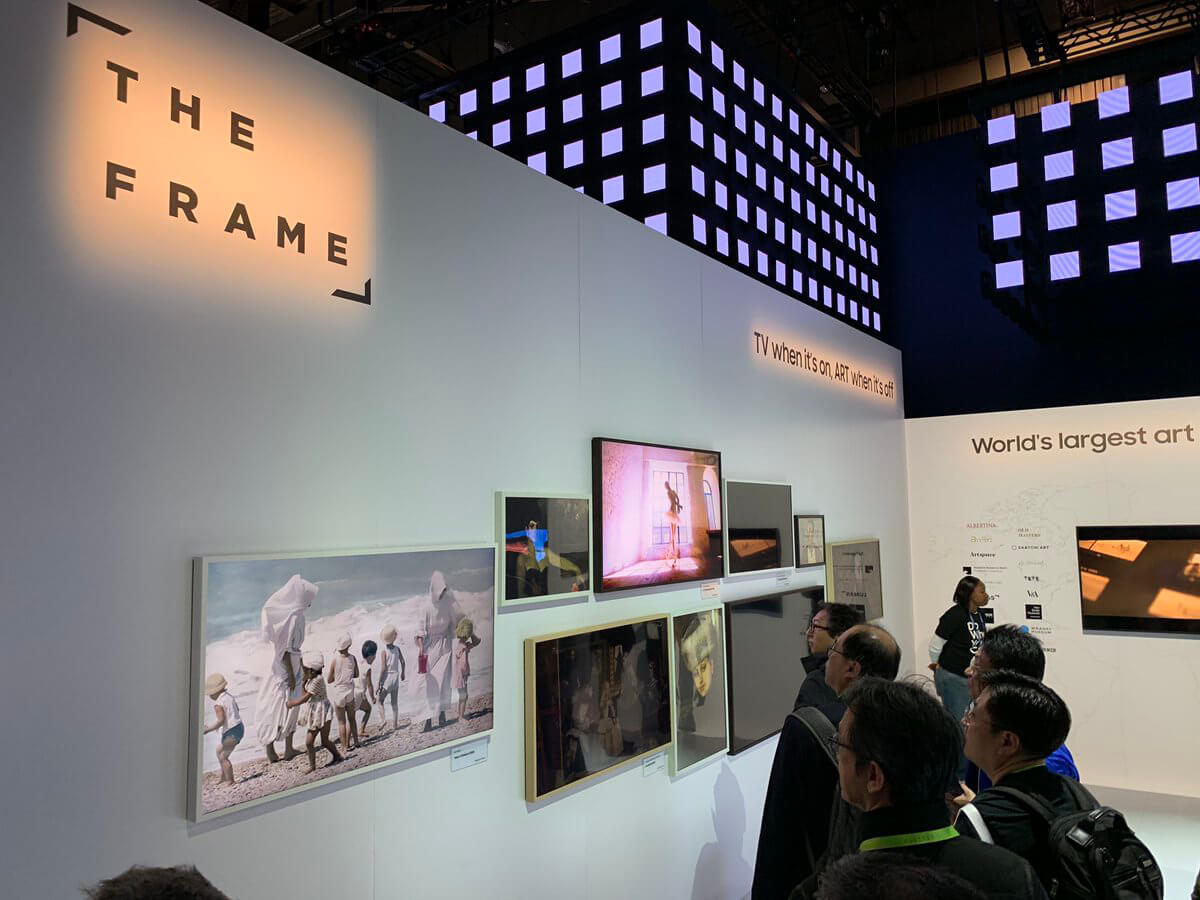 Voice, in particular Google Assistant, took over Vegas and the convention center with out-of-home displays of every size and format and swarms of human Google Assistants in white jumpsuits located in every product booth that has Assistant embedded into its product. Amazon and Samsung were also well integrated into products, but with a subtler awareness. While everything is now ready to listen and help you live your life – will consumers want to have big ears and big mouths everywhere or just in hands-free places such as kitchens and cars? Regardless, brands will need to thoughtfully and quickly activate useful voice strategies and creative to engage their customers—particularly in in the US and China, where smart speakers and digital assistants are seeing the most rapid adoption.
From a Health & Wellness standpoint, the global trends of aging populations and the the growth of urban centers are creating a robust marketplace for bots to help with home care, adherence to health and wellness programs, and connecting to family and care givers. The most integrated of these were the Samsung "Bot Care," collection of home helpers, powered by AI and connected through 5G. The Samsung booth set the stage with a variety of specialized bots of various size and shape that constantly zip around the room of the Boomer Generation household. Most practical to us was the moment the big-eyed Samsung bot engaged their elder owner for a health check captured by a tap on its head, a photo of their face and the dispensing of medication with a health summary. The seamlessness of the process and its implications were simply amazing. It's easy to manage a near-term world when you are discharged from the hospital with a home care bot that helps you with regular vitals and adherence checks while providing your health provider and your benevolent health insurance provider with data about your wellness progress. Privacy, security, and shared value will be the trust factors that patients will need to experience if bots will be let into homes at scale to help manage health and wellbeing.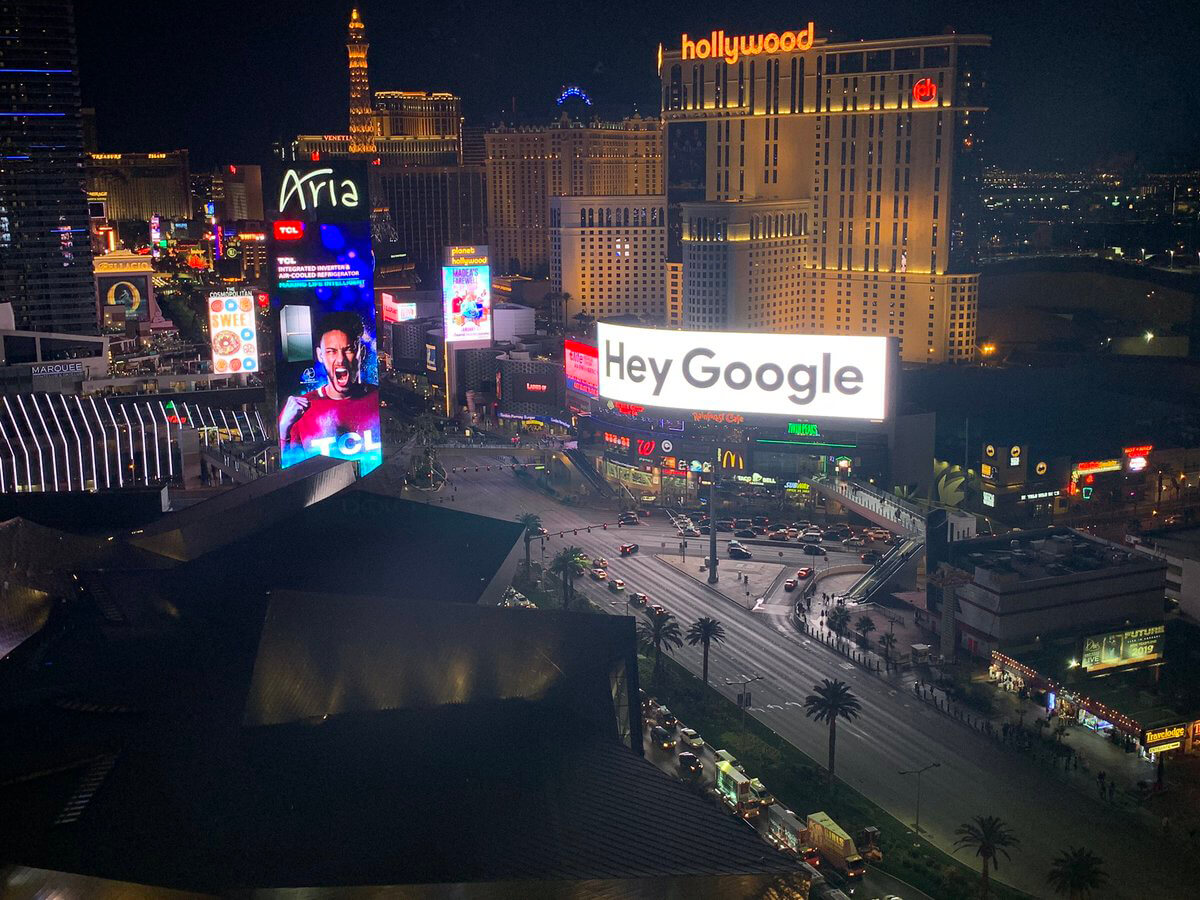 There's still a place for brands to lead from an ethical standpoint. Sure, ethics may be in the eye of the beholder, but who doesn't like the idea of the epitome of the petrol head, Harley Davidson, pivoting toward ethical and creating their new LiveWire battery-powered model? While electric vehicles clearly aren't new, shifting a category icon has the power (pardon the pun) to change the game for everyone else.
CES can be overwhelming, but the art of the implied "next" can help brands see through the weeds. Not every trend is represented directly in a product on the convention hall floor (or airspace). Some of the tech on display hints at what's coming next. Devices using and collecting facial recognition data ease us one step closer to a future where we're recognizable wherever we go, whatever we do. What brand wouldn't salivate at the possibilities that would provide—while also having to grapple with the massive responsibility access to that amount of data comes with?
Interested in bigger, bolder ideas? Sign up for our newsletter for more insights on how brands can make an impact on the world.
Share