Conversations That Matter—How All Companies Will Become Mobility Companies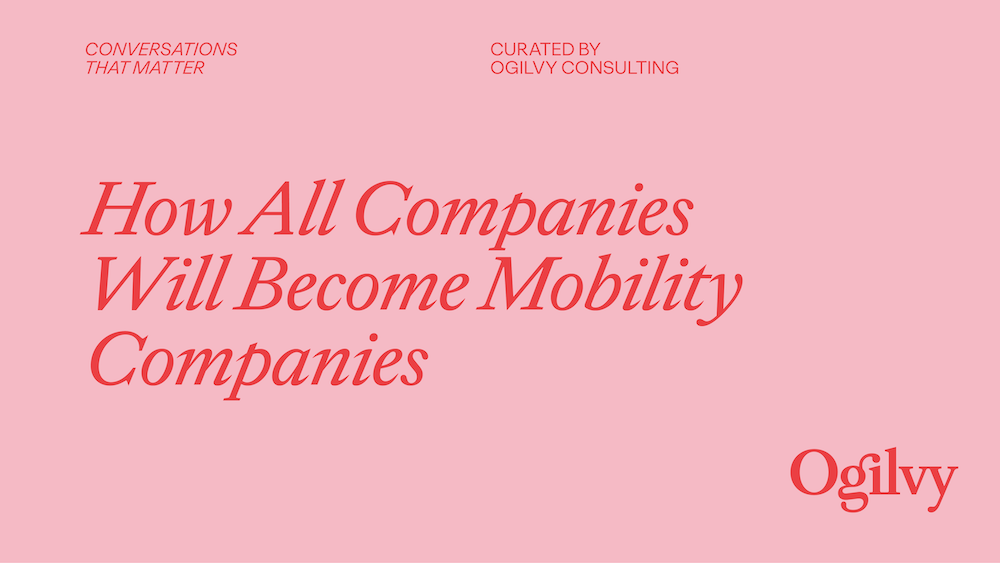 Over the next few years, mobility—the movement of people and goods—will fully evolve from a category of transportation products and services to a pervasive platform impacting all kinds of business models and brand experiences, from shopping and delivery to entertainment, healthcare and travel. Businesses of all types will need to radically transform their customer experiences by harnessing technology and partnerships to deliver new mobility business models, products, and services.
In Conversations That Matter – How All Companies Will Become Mobility Companies, our speakers outline the new realities for mobility for brands and companies across all industries.
This session, available to watch above, covers:
The widening competitive landscape and threats appearing from every

sector

Understanding the consumer state of evolution through mobility

Attributes to prioritize for the new normal
Interested in bigger, bolder ideas? Sign up for our newsletter for more insights on how brands can make an impact on the world.
Share