Unlocking 500% Opportunity: How Brand Equity Powers Breakout Commerce Experiences
This piece was originally published in EXP Magazine. Read the full issue here.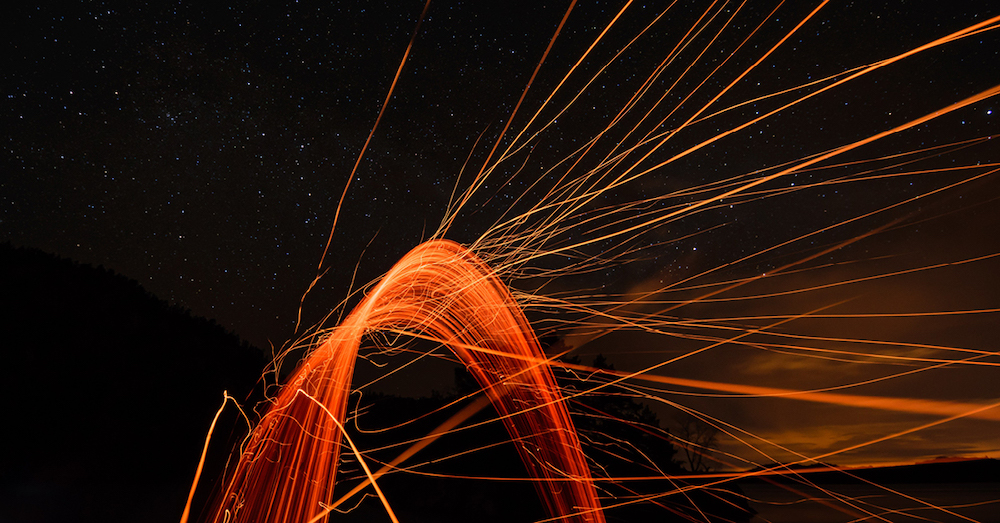 What percentage of brands could disappear overnight without notice? According to Elite Business Magazine, that number is an astounding 74%. Sure, there are brands that rise to the top of the loyalty spectrum, and its different for everyone. But for me its Nike, Ford, Apple, the obvious suspects. But do you know what kind of dish soap you use? What kind of toilet paper is in your bathroom right now? Are you loyal to one specific brand of soda or coffee?
Every day, we interact with thousands of brands, but yet we don't remember so many of those interactions. Why is that? I believe in the power of a great brand and a great brand experience. This couldn't be more important now as competitive pressures intensify and customer demands change daily. When I think about brands and experience, I think full spectrum commerce, the entire purchase journey. If we stop thinking about just the single point of conversion – the website, the marketplace, the app, the brick-and-mortar store – we actually start to open up a journey that allows us to unlock what I believe is 500% more opportunity than if we're just thinking about that single point in conversion.
The full spectrum commerce journey spans five discrete phases: targeting, acquisition, conversion, servicing and fulfillment, and retention and loyalty. Each of these stages gives us a massive opportunity to unlock value and create new loyal customers. Let's take a look at each phase.
Phase 1: Targeting
This phase is the hardest to master because it's all about the data. There's no messaging. There's no opportunity for great creative. There's no opportunity to be funny; to be sentimental. This phase is all about identifying who your audience is, and where the whitespace exists. For anyone who's played team sports (or for those that sit on the couch for most of the day on Sundays), you've heard the concept of "skating to where the puck is." This is the exact same concept we utilize in the targeting phase. The targeting phase is all about making sure that you are talking to the right customers right when your brand message will have the most authentic value to them.
Phase 2: Acquisition
So now that we've targeted our audience and uncovered the whitespace, we get into the acquisition stage of the journey. This is where the magic of great creative happens. It is the romance stage, as we often call it, because this is where the power of advertising delivers its value. This is where we have the opportunity to make an audience laugh to make them cry. This is Don Draper from Mad Men doing the Kodak thing. This phase is about making a brand connection. It's about bringing people into a brand and the brand experience is key to building that connection.
Phase 3: Conversion
Conversion is the holy grail of commerce. Obviously. This is the phase where we have directly controlled opportunity to bring it home for customers and to help brands sell their products to customers in a place where they actually want it. I've enjoyed watching the explosion of channels and opportunities that we have to reach customers, especially the rapid growth of social commerce and the ability to sell on Instagram and Facebook and now on TikTok. These non-owned channels have become the primary points of sale, in addition to the core channels, our own websites and mobile experiences. And as we look to China, it's fascinating to watch the live shopping opportunities that are going on in that market. It's as if we're starting to bleed from the acquisition stage into the conversion stage in almost one fluid movement with brands right at the center.
Phase 4: Servicing and Fulfillment
This phase sometimes gets a little lost in our conversations and thinking as marketers. Supply chain and service is where all of the unrealized value is going to be in e-commerce for the next decade. And we've certainly seen that over the last two years, given COVID, and even now we are having some massive supply chain issues that almost every brand and retailer are facing.
The concept of creating memorable brand experiences and brand equity, in this phase at least, is relativly uncharted territory. Sure, we have certain expectations from a supply chain perspective as customers – we expect something to arrive when it was promised to arrive – but packaging as an element of brand experience and the delivery of the package is an area with very little innovation to date. One example that stands out is an SC Johnson and Walmart partnership where the air puff packaging was scented with Glade when it was popped. Knowing scent is one of the most critical ways a brand can interact with customers, the Glade brand turned protective packaging into a memorable experience.
Phase 5: Loyalty and Retention
This phase is so important that it is often the complete focus of specific teams within brand organizations. What began with points programs, especially for hotels and airlines, has grown into so much more. While points and cashback types of incentives are still effective forms of loyalty, the delivery of a great branded experience and exclusive content continues to grow in terms of value with customers. This allows brands to deliver new types of value that points and discounts couldn't before.
Focusing on all five phases of the commerce journey offers brands extended opportunity to unlock value and drive meaningful connections with customers.
Interested in bigger, bolder ideas? Sign up for our newsletter for more insights on how brands can make an impact on the world.
Share