Getting Future-Ready with Marketing Transformation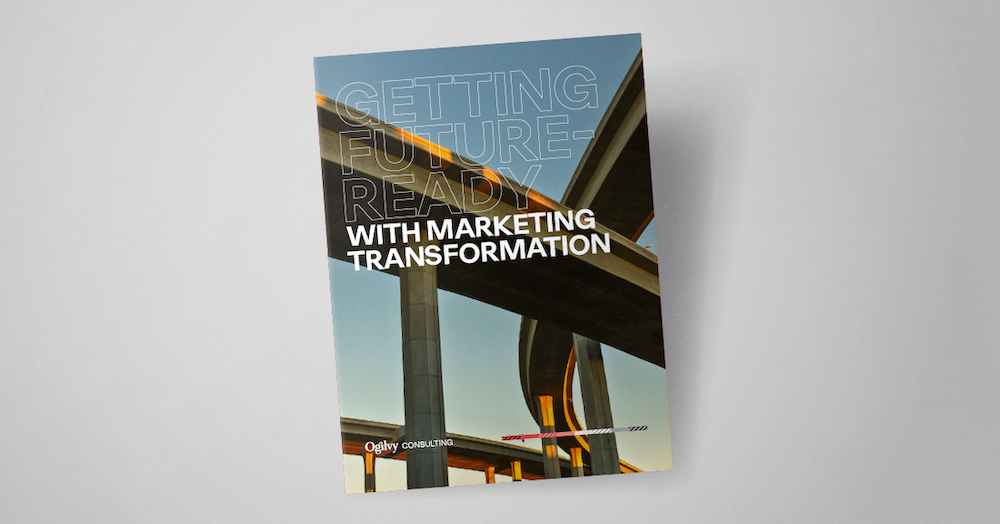 From navigating the metaverse to marketing to machines, data science to behavioral science, and real-time insight to real-time content marketing; CMOs must continue to evolve their marketing organizations to become (or remain) future-ready.
The fact is, business and marketing have always been about future-readiness. Traditionally, strategic planning at the enterprise level has been about working with known fundamentals and creating scenarios for growth. But today, even the best laid plans based on current intelligence are often not future-ready. This is particularly true when faced with a tsunami of economic headwinds, global supply chain meltdowns, ongoing political, social and health crises, and the ever-present cloud over the environment. A sharp pivot is needed from working with what we know today to being ready for what we just can't know next.
Most CMOs, when asked, will say that they are (in some way) currently transforming the marketing function in their organization. But the more challenging question is about how they are approaching transformation – and what they are trying to achieve.
In a new white paper, Ogilvy Consulting has developed a future-ready framework to enable impact, value, and growth for both Customer and Brand. It places Brand Promise, Customer Need and Business Ambition at its heart, and is supported by five critical attributes that enable future-readiness over time – while driving resilience in the short term.

Like so many transformative business elements, future-readiness is a journey to prepare the business for resilience in the face of challenge, and preparedness in the face of opportunities. That's why the application of the Ogilvy Consulting future-ready framework is flexible. It considers that every organization is operating in its own unique context, serving specific customer needs, and operating at a specific level of marketing maturity.  

Across categories, we're seeing a sharp focus among all our clients on how to be better prepared for the next big shift from business as usual. The future-ready framework helps them to baseline where they are today so they can create reasonable, executable plans to evolve and transform where they need it most.
Download this paper here if you're looking to learn:
The future-ready model to enable customer and brand impact, value, and growth

How to navigate a complex trio of crisis management, transformation agendas, and business as usual

How to get started with Marketing Transformation
Interested in bigger, bolder ideas? Sign up for our newsletter for more insights on how brands can make an impact on the world.
Share