Ogilvy Bolsters Creative Team in California, Names Lisa Bright Chief Creative Officer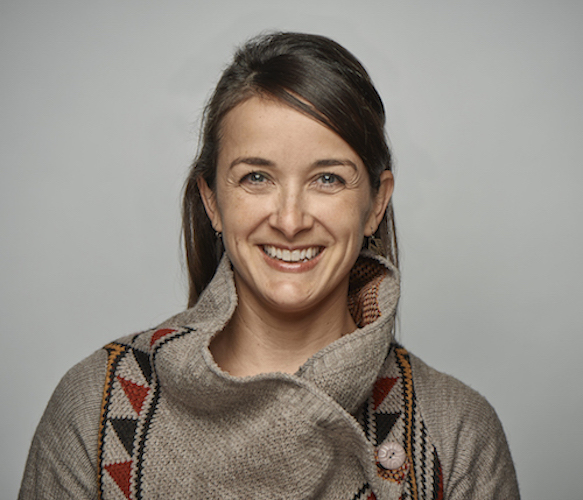 SAN FRANCISCO — March 11, 2021 — Ogilvy announced today that Lisa Bright has been appointed Chief Creative Officer of Ogilvy California. Lisa will be responsible for leading creative across the agency's diverse portfolio of clients in California and beyond. She will partner closely with Dan LaRusso, Managing Director of Ogilvy California, which has offices in Los Angeles, San Francisco, and Sacramento.
Lisa is a recognized and awarded integrated creative leader with a track record of pushing brands to do untraditional work in and out of the traditional spaces. She has spent her career telling brand stories and bringing to life big creative platforms across mediums for a wide range of brands including Cottonelle, Glad, McDonald's, Wrigley, Clearasil, and Jeep.
Devika Bulchandani, CEO of Ogilvy North America and Global Chairwoman of Advertising, said: "Creativity has the power to change everything. I am thrilled that Lisa is joining us as we further bolster our creative leadership across the region. She has a broad range of creative experience, is a modern thinker, and fantastic at growing and nurturing teams and ideas. I could not be more excited to have her join Ogilvy."
Joe Sciarrotta, Ogilvy's Deputy Global Chief Creative Officer, said: "Lisa stands out as someone who has championed creativity in all its forms to not only drive business results, but to meaningfully connect brands to culture. I am very confident she will be an incredible asset to our clients and global creative community."
Lisa said: "Ogilvy continues to evolve and occupy a unique space in the industry, and I'm honored to have the opportunity to be a part of such an iconic agency and global creative network. We are living through a moment of change where every brand has the ability to do better, be better and go farther and our team will be there to partner with those who want to grow through ideas that harness the power of creativity."
Lisa has held senior creative leadership roles at a range of agencies including Iris Worldwide and most recently as Executive Creative Director at FCB Chicago. There she was responsible for spearheading Cottonelle's recent 'downtherecare' platform, which transformed the category and the brand's business by encouraging consumers to "treat the skin we don't see like the skin we do." She also led "Torture Test," a campaign for Glad that put their toughest bag to the ultimate test at U.S. airports—the Cannes recognized work proved that even demos can be compelling. Her other notable work includes "Portraits," a Super Bowl spot for Jeep that earned a Super Clio, was #1 on Ad Week's list of the 5 Best Super Bowl ads, and was recognized by both the One Show and Cannes Lions. In 2016 Lisa ranked #4 on Business Insider's list of the 30 most creative Women in Advertising. Lisa began her career as a copywriter working with teams at agencies including Ogilvy, Hill Holiday, Gotham, and DDB Chicago.
OTHER RECENT OGILVY NEWS:
About Ogilvy
Ogilvy has been producing iconic, culture-changing marketing campaigns that have grown brands and businesses since the day its founder David Ogilvy opened up shop in 1948. Today, with 132 offices in 83 countries, Ogilvy's singular ambition is to be the best creative partner and platform for growth on the planet. Ogilvy's deep expertise in almost every field coupled with its award-winning global network allows it to scale value-driving ideas at lightning speed – all powered by world-class creativity to give clients an unfair advantage in this complex, noisy, hyper-connected world. In 2020, two of the world's most prestigious creative award shows, D&AD, and The One Show, recognized Ogilvy as the Network of the Year, a reflection of its ability to use creativity to transform business and culture. Ogilvy is a WPP company (NASDAQ: WPPGY). For more information, visit Ogilvy.com, and follow Ogilvy on Twitter, Instagram, Facebook, and LinkedIn.
Media Contacts: David Ford / david.ford@ogilvy.com 
# # #
Interested in bigger, bolder ideas? Sign up for our newsletter for more insights on how brands can make an impact on the world.
Share