Careers & Coffee — With Ogilvy PR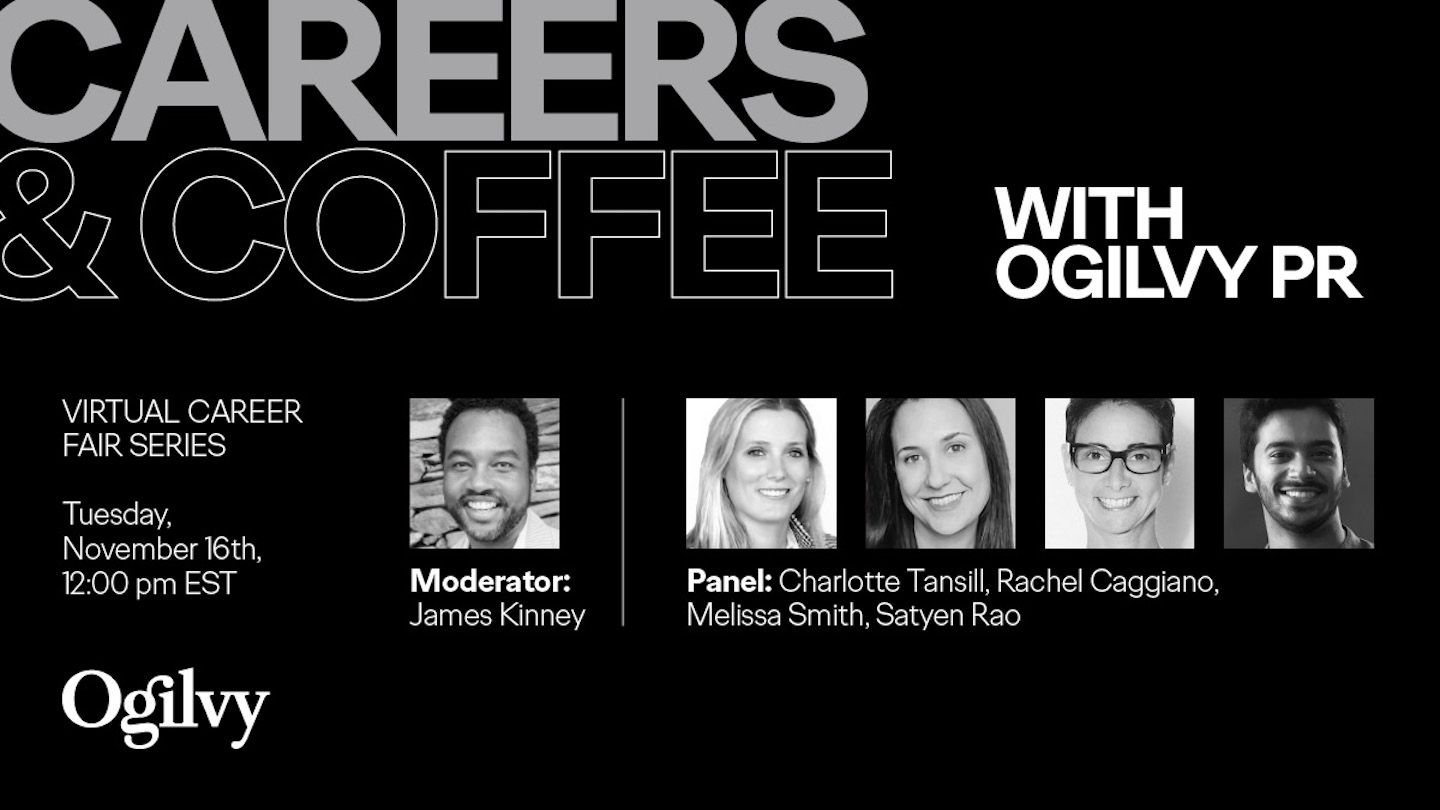 Jobs may come and go, but careers matter.
"Careers and Coffee – Ogilvy's Virtual Careers Fair Series" brings teams from across Ogilvy's Advertising, PR, Health, Experience, and Growth & Innovation businesses together for a dynamic discussion about their experiences in the industry, the challenges they've faced, and the secrets to building a successful career.
In this edition of Careers and Coffee, hear from Charlotte Tansill, Global Chief Strategy Officer, Ogilvy PR, Rachel Caggiano, Group Managing Director, Melissa Smith, Managing Director and Satyen Rao, Creative Director talk about their unique career experiences and offer advice for people of all ages looking for a career in the industry. The session was moderated by James Kinney, North American Chief People Officer, Global Chief DEI Officer. 
Also, check out our previous episodes of Careers & Coffee:
And click here to explore all our available positions: http://bit.ly/2BlBTWp
Interested in bigger, bolder ideas? Sign up for our newsletter for more insights on how brands can make an impact on the world.
Share