Know Your Audience: Converting Anonymous Users in a Cookie-Free World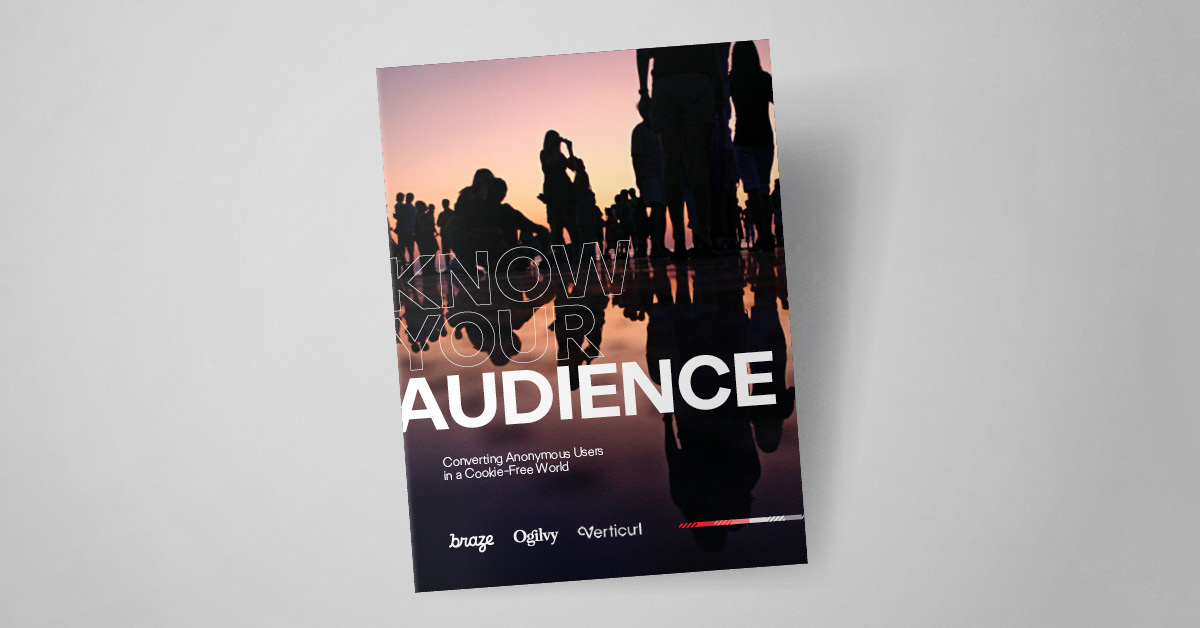 When Google announced in 2020 that it planned to phase out third-party cookies in its industry leading Chrome browser, the news had an immediate ripple effect across the larger AdTech and MarTech ecosystem.
In particular, the move, which followed similar steps from competing browsers like Apple's Safari and Mozilla's Firefox, raised alarm bells for technology vendors and consumer brands alike due to the widespread dependence on third-party data to power relevant customer experiences.
And while the deprecation has been moved out twice since it was announced (first from 2022 to 2023, and then to 2024), it's fair to say that the impact of the decision has been significant and lasting, forcing marketers to significantly rethink how they understand and reach consumers online. But there's a silver lining: This shift has the potential to actually strengthen customer relationships, but only for brands with the right strategy.
In our role as data-driven marketing and customer experience (CX) practitioners, we've partnered with leading customer engagement platform Braze to develop a set of field-proven rules for marketers that can help them adjust and thrive in today's fast-changing landscape by leveraging their most economically valuable asset—customer data.
Using exclusive data gathered by Braze, we'll walk you through the information you need to not just survive in tomorrow's cookieless world, but to be well-positioned to beat your competitors by:
Focusing on zero- and

first-party data

Understanding your known

and anonymous users and the

differences between them

Embracing a thoughtful, human-

first approach to customer

engagement.
Change can be hard. But it also brings with it major opportunities. Make sure you're in a position to take advantage of them.
Download "Know Your Audience: Converting Anonymous Users in a Cookie-Free World" here.
Interested in bigger, bolder ideas? Sign up for our newsletter for more insights on how brands can make an impact on the world.
Share