Piyush Pandey Named Ogilvy's Chief Creative Officer, Worldwide
Ogilvy announced that Piyush Pandey, Chairman of Ogilvy India, has been named the agency's next Chief Creative Officer, Worldwide. The most decorated and revered advertising figure in India, Pandey is undoubtedly in the David Ogilvy mold: he is an extraordinary leader who is passionate about big ideas and delivering them to clients, all while keeping the greater good top of mind.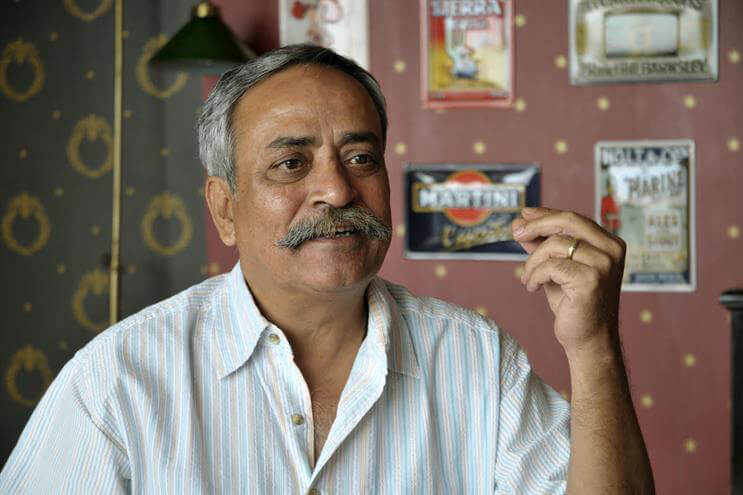 Speaking with Claire Beale of Campaign, Chief Executive, Worldwide John Seifert said: "I wanted someone who would be a real partner to me and who would be true to the creative spirit of our founder David Ogilvy. But it was very clear that Piyush was the right candidate for the role.
"Piyush is deeply rooted in society and culture and the humanness of our world. He's also someone who doesn't look backwards, only forwards and who is enthusiastic, excited and humble. He's someone everyone can be inspired by."
In January when Pandey officially takes on his role, Ogilvy will also expand its Creative Council to 20 members, with 50% being held by female creatives. This comes on the heels of Ogilvy's announcement at this past year's Cannes Lions that it would hire 20 senior female creative leaders by 2020, a commitment that will be overseen and tracked by the 3% Movement.
In addition to Piyush's appointment, the agency also announced that Joe Sciarrotta has been appointed as Deputy Chief Creative Officer, Worldwide, continuing to lead all creative work on Cisco and SC Johnson while taking on new global creative duties. Ogilvy USA is also proud to announce Leslie Sims has joined as Chief Creative Officer, USA.
Interested in bigger, bolder ideas? Sign up for our newsletter for more insights on how brands can make an impact on the world.
Share