Despite Enormous Disruption, Your Preexisting Business Transformation Issues Have Not Gone Away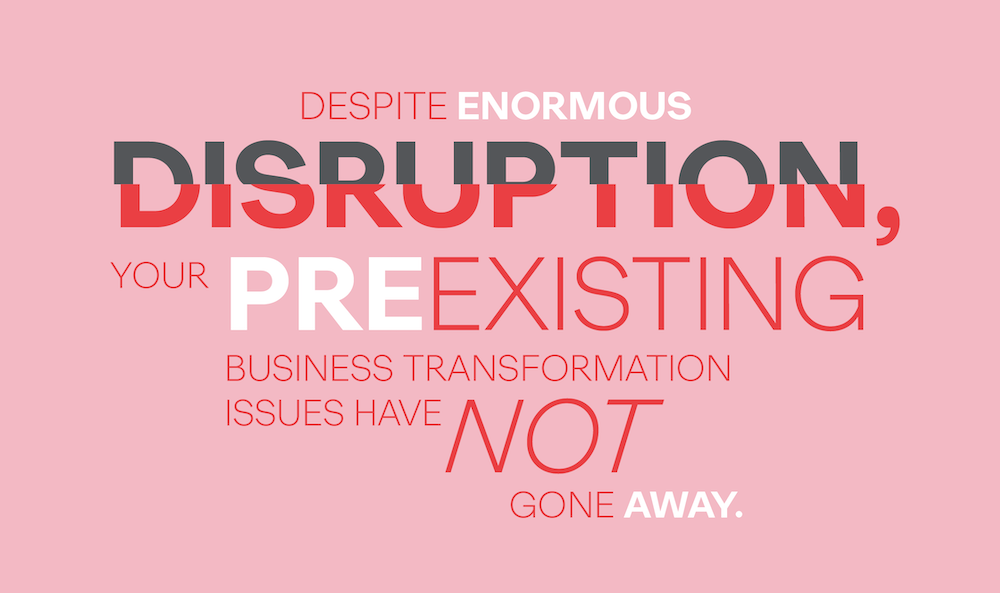 In late February and early March, just as the global wave of the pandemic was hitting the United States, we interviewed business leaders about what they were striving for in the coming year and the struggles they sought to overcome on the way toward achieving these goals. We talked with CEOs and Chief Marketing Officers, line-of-business and growth leaders. 
The result was a series of short reflections on the current state of brands and marketing in this time of massive change. Every company is trying to reimagine what's possible for their brand, employees, and customers while pulling the weight of organizational — and personal — struggles. Things are changing, but as brands move forward, the core principles that make brands strong remain the guiding light. 
The series which was initially published on Medium, was authored by a group of Ogilvy experts and covers: 
Aligning to a renewed sense of purpose, by Amy Messenger, Managing Director, Ogilvy U.S. PR & Influence
Institutionalizing the pursuit of innovation, by James Hidden, Managing Director, Ogilvy California
Using data to uncover opportunities and help course-correct, by Mike McFadden, Executive Vice President, Ogilvy U.S.
Activating people for organizational change , by Kelly Hanratty, Client Portfolio Lead, Ogilvy U.S. Employee Experience practice
Keeping it real with partners, by Dan La Russo, Group Managing Director, Ogilvy California
You can also download the entire series in a single PDF, here. 
Share