The Ogilvy Health Social Check-Up 2023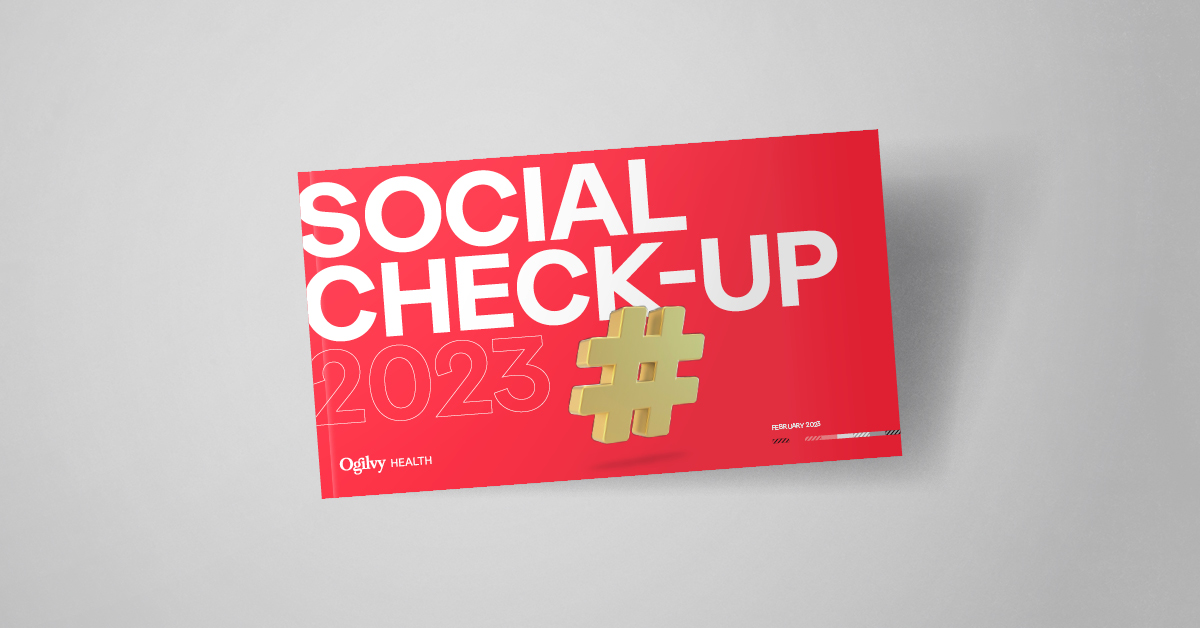 The following is the introduction to Ogilvy Health's Social Check-up 2023—click here to download and read the full report.
It comes as no surprise that 2022 marked a pivotal moment in social media use. From Elon Musk's takeover of Twitter to the unstoppable rise of TikTok and the proliferation of alternative platforms such as BeReal and Mastodon, social media continues to be dynamic. While pharma companies are continuously reviewing which platforms to invest in, they are aligned in recognizing the importance and value of social media overall as a key channel for engaging with stakeholders and building and maintaining corporate presence.
For healthcare professionals, social media has become an essential tool for collaborating and learning, allowing them to access reliable information, and fast. With over 40% of all scientific literature getting tweeted, the synergy between the scientific community and social media is powerful.
Social media is central to supporting people living with chronic diseases, with communities across the world sharing experiences and advice. It can be invaluable in connecting people living with rare diseases and removing some of the associated isolation. Pharma companies have been eager to support these communities by building on their long-standing relationships with patient organizations and advocacy groups.
It's been a while since we last updated The Social Check-up (since 2020, in fact!) and much has changed in this time. In previous editions, we reported that social media was no longer a 'nice to have' for the pharma industry, but a necessity. This time around we have focused on the maturity of the pharma-owned platforms and looked in more detail at the strengths and weaknesses of the social media efforts. All the companies we audited have a mature presence and are performing effectively across platforms. We found incremental gains in effectiveness when we examined performance across six key capabilities, including corporate identity, content strategy and paid social. Companies have had three years to grow and mature, after all.
It's not about improvements in the number of followers, but about what companies have done to nurture and engage with
communities. Are they taking full advantage of the unique features each platform offers? And do they really understand their audience's needs and behaviors online?
Our proprietary methodology has compacted the results into a handy report that will reveal all.
Email us to hear more about our in-depth analysis, or to speak to us about your social presence: thesocialcheckup@ogilvy.com
Interested in bigger, bolder ideas? Sign up for our newsletter for more insights on how brands can make an impact on the world.
Share