The Behavioral Science Annual 2022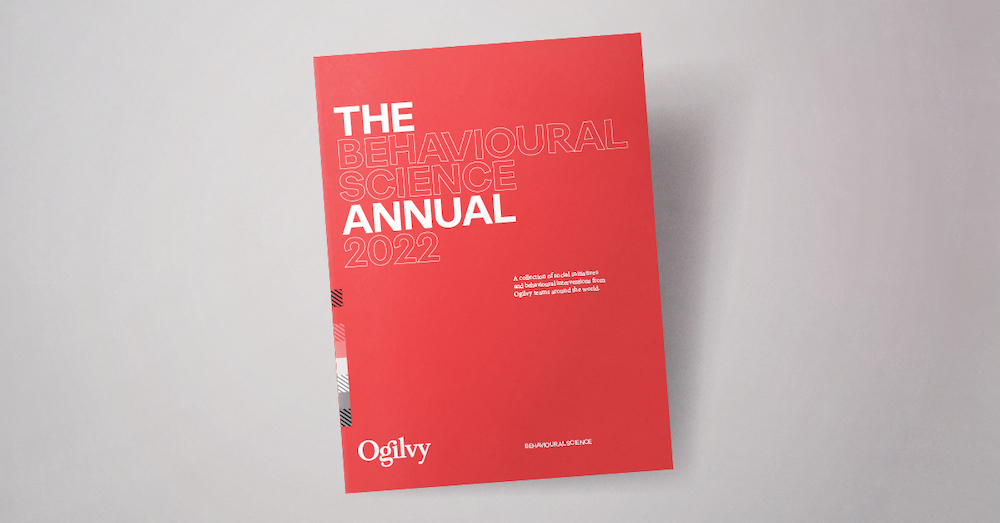 The award-winning Behavioral Science Annual is back for 2022.
We're delighted to invite you to download the latest version of the Behavioral Science Annual – a collection of case studies filled with social interventions and applied behavioral science. This year the Annual is truly global, meaning you'll find a whole collection of international cases, from:
Tackling childhood malnourishment in Andean communities
Incentivizing COVID-19 vaccination among Chicago youth
Reducing drink driving on Australian country roads
Creating the habit of hand washing with soap in rural Indian schools
Addressing the high drop-off rates of stem-cell donors
Preventing hidden hunger in West African countries
Reducing food waste by redesigning bread packaging
Giving new life to the end slices of a loaf
Making the health benefits of Yogurt+ attractive and understandable
Fighting night crime in Melbourne's darkest streets
Tackling overcrowding in French train stations
Reducing waste being dumped outside of bins in London's borough of Westminster
So download it now and share it with your friends and colleagues.
Share