What Environmentalists Can Learn From Texas
This piece was originally published on O Behave, Ogilvy's home for the latest on behavioral science.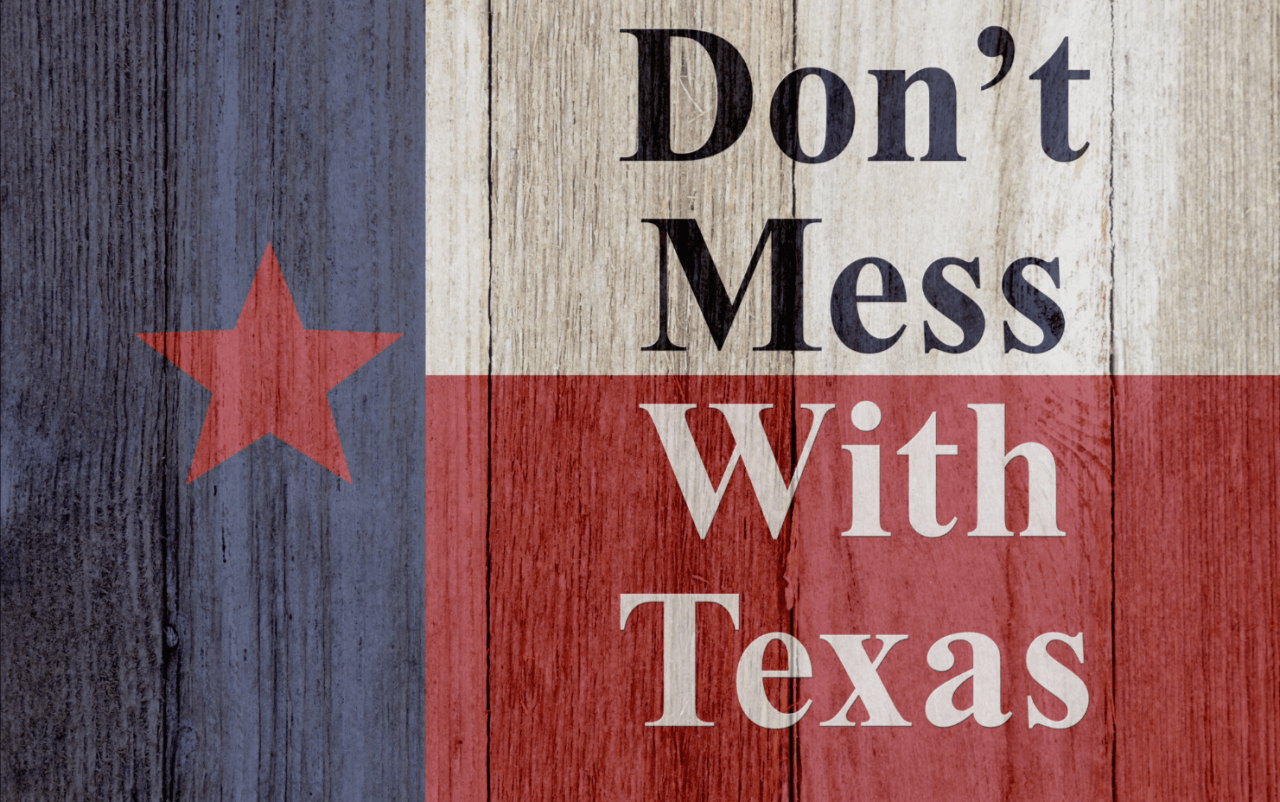 In the mid-80s the Texas Department of Transportation had a problem. Litter. Rising by 17 percent a year, and costing the state $20 million annually, beer cans, burger bags and cigarette butts were filling up the freeways.
In response, the Department tried something new. They turned to an advertising firm. Together they started an anti-litter campaign built around bumper stickers and the slogan 'Don't Mess with Texas'. The campaign was hugely successful, reducing highway litter by 72 percent and the slogan still persists in popular culture today.
The campaign was so effective at changing behaviour, not because it turned litter throwing truckers into tree-hugging activists. Quite the opposite. Rather than explicitly challenging people's behaviour, identity and values, it harnessed them. It drew upon Texan's strong sense of state pride and individuality and thus ensured that actively not-littering, and advocating for the campaign bolstered individuals pre-existing social identities.
Indeed there is a wealth of literature demonstrating that environmental messages appeal differently to those from different social and political groups depending upon how they are framed. For instance, US conservatives are much more likely to respond positively to environmental messaging if it is framed around obeying authority, defending the purity of nature, and demonstrating patriotism. Liberals by contrast, tend to be motivated much more by calls for justice, accountability and equality.
Perhaps unsurprisingly therefore, have there been contrasting reactions to the recent climate change protests led by Extinction Rebellion activists in London and across the world. Predictably, those already championing social justice issues, state-level interventions and opposition to big-business are keen on the protesters, whereas those championing individual freedoms, economic growth and small government are less so.
Even environmentalists themselves are split on the appropriateness of the radical approach – acts of civil disruption and disobedience aiming to gain media attention and force the government to respond with policy changes.
Supporters see the doomsday like messages of approaching societal collapse as either brutally honest or simply necessary to scare people into action. Critics, either fear such messages may just generate hopeless inertia, or that they are exaggerated and unhelpful.
As Sadiq Khan's 'business as usual' returns to London, regardless of where the truth lays, any environmental movement which aims to influence human behaviour – either in the home, public or at the ballot box – would benefit from taking heed of three key behavioural science principles.
The Messenger Effect
Firstly we listen to and follow those who we most identify with. This messenger effect has been utilised by marketers for decades and even acts at the most basic of levels. For instance, if the gender of a person in a charitable appeal matches that of the donor, the amount of donations increases. Different celebrities behind conservation campaigns change responses to them and in polarized conflicts, swapping the side a suggested policy intervention is attributed to completely reverses respondent's support for it.
Currently, the Extinction Rebellion and climate protests remain populated largely by those they inspired first – the young, green and middle class. If widening engagement with the movement was an aim, it may require innovative ways to help people identify with it. This may include introducing particular support groups such as 'parents' or 'workers for climate' and choosing individuals from a widest possible range of backgrounds to represent the group in the media.
Commitment
Secondly, if people pledge or publicly say that they will do something, they are much more likely to follow through with it. Likewise, when a commitment incurs a cost and people have 'skin in the game' (such as getting arrested) others take notice. Of course this works fantastically well with charity runs, but this commitment effect has also been utilised for environmental protection.
In response to increasing environmental degradation at the hands of tourists, in 2017 the government of the Pacific island state of Palua introduced an environmental pledge to the visa of every visitor, which they had to personally sign upon entry and which they hope will increase stewardship.
On the flip-side, our desire to be consistent can actually prevent us from taking pro-environmental action. Many environmental activists hope to convert other people to be like them. However, the existence of a 'green' identity can, for some, be a barrier to wider behaviour change. Indeed, when we think about taking one green step – say changing our diet – we may start to feel hypocritical (or worry others might think we are) if we don't also then go eventually 'all-in' and transform our lives.
Even the climate protesters have been heavily attacked for previously having holidays or using plastic. One way to circumvent the identity barrier, would be to focus on small pro-environmental steps which individuals from specific backgrounds can take without needing to change their identity. Like business executives swapping one flight a year for a conference call.
Conformity
Conformity is another key behavioural lever to be aware of and utilise. Social experiment after experiment has shown us how, not only is our behaviour predicted by what others around us do, but often we ignore our own beliefs in order follow the herd. The more we see others around us doing something, from smoking to donating, the more we do it too.
The ability to see what others do (signalling) is crucial in producing conformity. Interestingly, the French gilets jaunes movement went viral without any clear leader or 'messenger'. Instead, the hi-vis vest emerged as the social signal representing the cause. Crucially, due to a French law requiring every driver to stash a vest in their car, once the movement gained some traction, almost every French citizen had the immediate opportunity to conform and signal their support – and millions did.
As social animals, we like to be liked. Whilst most of the climate or gilets jaunes protestors really were hoping that the government took notice of them, if even unconsciously, they would likely also be hoping that so did their friends and colleagues. Indeed, many actions and positions we take are influenced by deep desire to either conform to our social identity or perceived 'in-group'.
Similarly, most climate change deniers are probably not deniers because they have critically appraised the science and reached that conclusion themselves. Instead, within communities where for whatever reason denialism is the norm, the social cost of not being a denier is very high. Indeed, the personal costs of being ostracised and losing all your friends is much higher than the personal climate benefit from reducing ones emissions (which on a global scale is almost negligible).
Indeed, we often take behavioural cues from our tribes. US Republicans tend to oppose taxes far more than Democrats do – consequently, it is likely hard to maintain an identity as a Republican whilst supporting a new tax. But, savvy campaigners can work with this constraint. Airline passengers who identify as Republican are much more willing to pay a green levy when it is called a 'carbon offset' than when it is framed as a 'carbon tax.'
So, do not despair, there are ways for environmentalists to reach out to new audiences and identities. But it might just require thinking like Texan.
Interested in bigger, bolder ideas? Sign up for our newsletter for more insights on how brands can make an impact on the world.
Share