The Lasting Impact of Pandemic Shopping Behaviors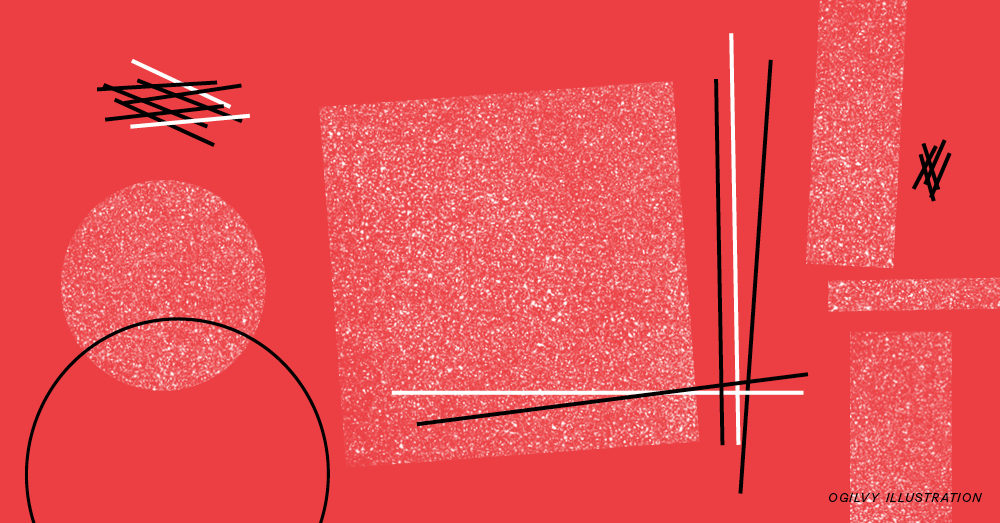 This piece was originally published by The Lacek Group, an Ogilvy Experience company.
Few events affected Americans' shopping habits as swiftly and profoundly as COVID-19. In the earliest days of the global pandemic, consumers rushed to stock up on pantry items, cleaning supplies and medicines. Retailers accelerated plans to provide easy online ordering, more robust apps, faster delivery, and access to curbside pickup.
Customers who had never shopped online abandoned their prior misgivings after lockdowns were implemented. Customers already accustomed to online shopping did more of it than ever. Sales of supplies for crafts and cooking soared. Make-up sales dropped. Almost every aspect of shopping, from what we bought to how we bought it, changed nearly overnight.
Once the lockdowns ended, vaccines became available, and life shifted to a new normal. The question became which, if any, of these new shopping habits would stick. Six out of 10 consumers say their buying habits have permanently changed as a result of the pandemic, and 54% say those new habits now feel normal. As we navigate a third year of the pandemic, five key shopping behaviors appear to be here to stay.
1.      Increased online purchasing
Not surprisingly, online shopping exploded in popularity during the pandemic. Worldwide e-commerce sales increased to an estimated $4.9 trillion in 2021, with much of the growth attributed to pandemic purchasing habits. Though shoppers have been able to safely return to brick-and-mortar stores, e-commerce shows no sign of slowing. In fact, experts predict sales will top $7 trillion by 2025. Appealing online shopping features—such as robust purchasing options in retail apps, curbside pickup, and seamless returns in-store or by mail—fuel virtual sales.
Online grocery shopping with contactless delivery or pickup was close to a necessity early in the pandemic, and has become an entrenched habit for many shoppers—even those who weren't regular online shoppers before the COVID era.
The steep increase in e-commerce sales wasn't limited to necessities like groceries, clothing, and household items. Consumers comfortable with online shopping before COVID-19 took advantage of new options for making larger e-purchases—even extending to big-ticket items such as cars and homes. The global online car buying market grew to $261.9 billion in 2021 and is expected to reach $721.6 billion by 2030. Home buyers discovered that tools like virtual tours, digital staging, and secure online document signing not only made it possible to purchase a home without stepping foot inside, but perhaps even preferable.
2.      Buying in bulk
More than two years into the pandemic, bulk buying is a lasting habit for many shoppers. Ongoing supply chain issues are pushing some shoppers to continue stocking up on food and household necessities when shelves are stocked. Rising prices mean many families are looking for ways to trim expenses and hedge against inflation. Buying in bulk is one strategy to stretch a food budget. Bulk quantities are often more cost effective, and they allow for bulk meal prepping, canning, and freezing.
Other shoppers buy in bulk because of environmental concerns. Purchasing larger quantities less frequently means less packaging and reduced fuel consumption traveling to and from the store. Bulk-focused retailers Costco and Sam's Club have seen increases in membership and sales since the start of the pandemic. And Boxed, an online bulk retailer, posted double-digit net revenue growth the first quarter of 2022.
3.      Purchasing with purpose
Half of surveyed consumers report that the pandemic caused them to rethink their personal purpose and reevaluate what is important to them. And The Lacek Group's global research shows 50% of consumers believe the importance of a brand's values has increased in the past few years.
Representing a large block of purchasing power, an increasing number of consumers prefer to purchase from brands with values that align with their own. Price and quality still matter, of course, but consumers are more willing than ever to pay more to support brands focused on social impact. For example, in a recent study, 90% of respondents reported a willingness to pay a premium for items meeting their environmentally sustainable criteria.
4.      Paying with new methods
After gaining acceptance during the first year of the pandemic, contactless payment and new options like Buy Now Pay Later demonstrate lasting popularity with consumers. Nearly two thirds of surveyed consumers report using a payment method during the pandemic that they were unlikely to otherwise try, and 74% say they will continue to do so post-pandemic. Beyond tap and pay, emerging contactless payment options including biometrics, QR codes and digital currencies appear to be gaining acceptance with consumers.
Buy Now Pay Later—typically a seamless, one-click experience at checkout that allows customers to receive a purchase immediately and pay for it with automatic, interest-free installments—is gaining traction with customers drawn to its appealing mix of convenience and value. To meet consumer expectations for choice and flexibility, retailers may need to offer several options for non-cash payment at the register and online.
5.      Embracing comfort
Volatility in sales is probable as pandemic-related concerns continue—e.g., inflation, supply-chain issues, and a predicted recession mean. But some retail categories have expanded.
The global athleisure market, which benefitted from lockdowns and work-from-home arrangements, is predicted to top $662 billion by 2030. The success of casual apparel is driven by broad trends like consumers' desire for more comfortable clothing for everyday wear and the rising popularity of activities like hiking and yoga that invite performance attire that smoothly transitions from the trail or the studio into a store or restaurant.
The "homebody economy" flourished in the first year of the pandemic. Consumers spent big on home furnishing and upgrades. In 2021, 30% reported they planned to continue that spending after the pandemic. Whether that trend will stick is up for debate, though. Rising prices impact discretionary spending, and travel, entertainment, and restaurants are once again competing for consumer dollars. Illustrating that conflict, online home furnishings retailer, Wayfair, enjoyed increased sales and profitability in 2021, but announced losses for Q1 2022.
Loyalty must evolve
What does all this disruption mean for loyalty? In response to the pandemic, consumers rapidly adjusted their shopping behaviors, habits, and channels. The sustained disruption of usual practices, along with hiccups in the supply chain, shifted brand loyalty. A reported 40% of consumers switched brands during the pandemic, with Gen Z and millennials as the most likely to leave a trusted brand.
Much like the pandemic itself, however, brand loyalty isn't gone. It's changing. The Lacek Group's global research report reflects that today's consumers increasingly value emotional drivers—such as exceptional customer service, data privacy, personalization, and brand values. Loyalty must adjust to meet those evolving consumer expectations.
The old loyalty model that relied on regular communications, discounts, and points-based currency won't retain customers who crave a deeper connection to a brand. Moving forward, brands can cultivate consumer devotion by offering a mix of emotional and rational benefits and a personalized customer experience that is seamlessly efficient and enjoyable across all channels.
COVID-19's enormous disruption to commerce promises to shape the retail landscape for years to come. Brands that stay nimble and plan to adapt to changing consumer habits and expectations will have an advantage in earning customer loyalty.
Interested in bigger, bolder ideas? Sign up for our newsletter for more insights on how brands can make an impact on the world.
Share