Conversations That Matter—What Advertising Can Learn From Evolutionary Psychology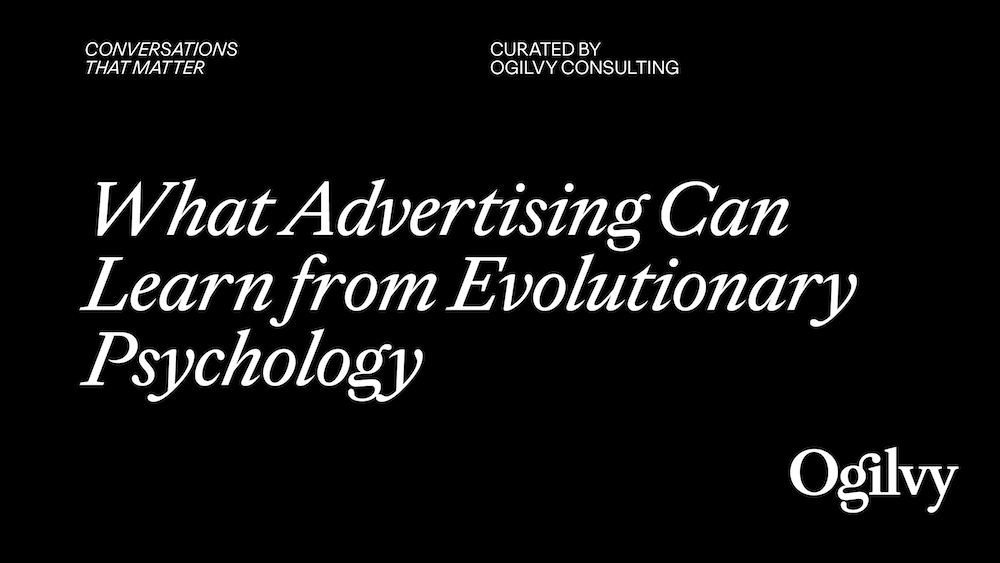 Standardize your ads across the globe, or adapt them for local context? 
The standardization vs. adaptation debate in advertising continues to thrive, with proponents on both sides. And it does so because a clear winner has yet to emerge…and likely never will. So how can practitioners determine when — and to what extent — a standardization approach should be used in planning, creative, and designing ads? 
The answer may lie in evolutionary psychology. 
In Conversations That Matter – What Advertising can Learn from Evolutionary Psychology, Ogilvy Consulting's Jordan Buck and Researcher Lachezar Ivanov dives into a framework they've created which uses the tenets of evolutionary psychology to find the right balance between standardization and adaptation. In addition, the hosts welcome special guest Rory Sutherland, President of Ogilvy UK, and applied evolutionary psychologist/consultant Eaon Pritchard for a panel discussion on how evolutionary psychology can best be applied to advertising and marketing. 
Watch the session above, and click here to download the deck.
This session covers:
Why evolutionary psychology is a source of untapped potential for businesses, especially in relation to marketing and advertising

Which factors should be taken into account when deciding whether to run the same advert globally or adapt it to local markets

A panel discussion with experts who straddle the fields of evolutionary psychology research and applied advertising and marketing
Interested in bigger, bolder ideas? Sign up for our newsletter for more insights on how brands can make an impact on the world.
Share