5 Guidelines to Ensure Your Business is Built for Growth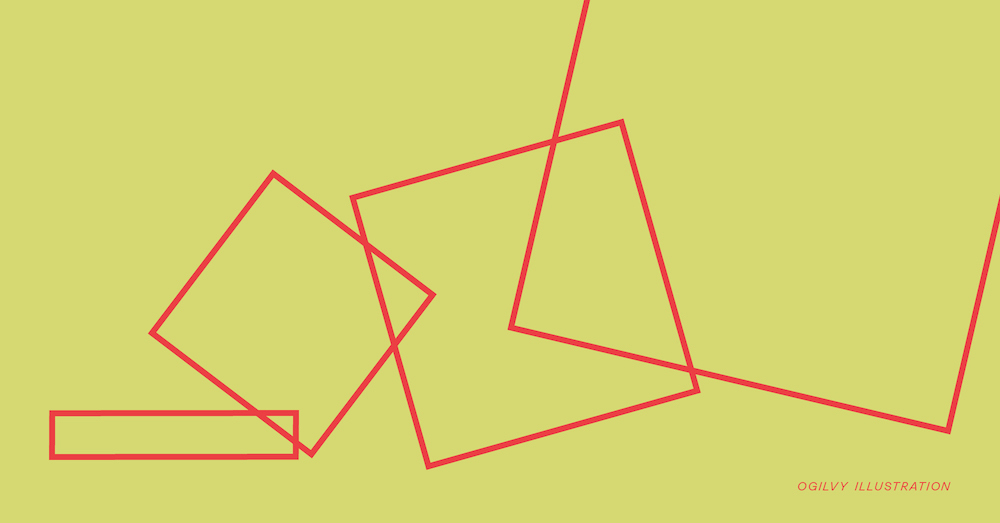 Organizations today find themselves facing the same basic question: How do you establish new growth strategies and business opportunities from within your organization? 
Most companies want growth. Most also acknowledge that innovation is a critical component of achieving that growth. The unfortunate reality is that many still treat innovation as a one-off event such as a huge project to be delivered or an 'innovation programme' to be introduced. The main reason for this is the fundamental disconnect between innovation initiatives, core business challenges and consumer needs. 
Embracing a design mindset is fast becoming a core competency in corporate and bureaucratic endeavors. We are beginning to see more companies gradually moving towards the tipping point where collaborative creativity is diffused throughout the organization, fully infused into the workplace culture and integrated into day-to-day strategy.  
Take Nestlé for example. The organization takes the approach of pushing the boundaries of innovation seriously to make an impact, driving their own disruption rather than waiting for the market to do it for them. Nestlé is in a place where innovation is everyone's job. They embrace a design mindset that is multi-dimensional – engaging with consumers across new channels, increasing collaboration inside and outside, knowledge-sharing to accelerate insights, and embedding technology in what they do – even to the point of innovating how they innovate. 
For leaders who are nudging their organization toward a core capacity in innovation to discover opportunities for new growth, there are five elements to keep in mind:
1. Strategic innovation triumphs over traditional strategy 
Where traditional strategy is simply focused on the company through finding ways of positioning itself, strategic innovation looks to a larger holistic perspective that involves creating value for your customer, organization and business ecosystem. By creating value for a multitude of stakeholders and achieving it by including a combination of products, services, customer experience, business model and revenue model, your organization would have the potential to reach greater heights and become future-ready. 
2. Infuse creativity at the core of your strategy 
Creating value in ways that have never been done before requires the mindset of a designer, as the process for strategy making and execution is not entirely linear. Instead, it goes by a custom-made, agile and lean process that is based on co-alignment and co-design to achieve a specific goal and outcome. 
A key tenet of design thinking is to scrutinize the problem space. We often fall into the trap of solutions looking for a cause as we tend to be too quick with answers. Design unsettles people because we do not pretend to know the answer, and so much of our interest is with the problem, rather than its solution. 
Through such a process, we take critical information about stakeholders' experiences — which addresses the "What Is" — and develop insightful criteria for hypothesizing "What If" ideas that can then be tested to see "What Wows" against organizational constraints and launched as co-created prototypes to learn "What Works."
3. Keep a brand- and human-centered focus 
With so many shifts in such a short period of time, understanding the human perspective is more important than ever. The mindset of a designer embraces empathy as it puts people at the heart of the growth strategy which in turn elevates the brand. Through immersing oneself in the perspectives of employees, customers and other stakeholders to understand their needs, motivations and roadblocks, organizations create value by coming up with solutions that work without friction. 
Complementing human centricity, is brand centricity. Placing greater emphasis on being brand-centric – having everyone within the organization gain a clear understanding of core values and ensuring consistency in application – helps to establish a solid foundation as it serves as the "north star" to guide the overall transformation and enables organizations to foster a deeper level of connection with stakeholders. 
4. Cultivate a new way of working 
Organizations that embody a design mindset encourage appropriate risk-taking and reward employees for important and useful lessons learned, as they understand that learning reflectively during the process of creation is far more valuable than doing things the traditional way. They support knowledge sharing and collaboration across organizational boundaries rather than competition among employees or units. When such a way of working is in place, employees feel far more empowered and committed as they receive greater organizational support and find fulfillment at work.  
However, it all comes down to the willingness of the company leadership to drive that change and support the overall transformation as it will ultimately determine the success of a culture shift. 
5. Foster effective collaboration with virtual collaborative tools 
As work and the workforce change, there is a need for high-touch collaboration, which becomes a challenge as it now seems that remote work may be a long-term phenomenon. However the proliferation of digital collaboration tools may very well be one of the unexpected silver linings of the pandemic. Organizations are turning to such tools to make collaboration easier and enable remote employees to become more effective in their engagement with internal teams and clients.  
One such example is Miro, a real-time online collaborative whiteboard platform that is designed for visually oriented ideation and problem-solving, enabling distributed teams to work effectively together. 
With these tools acting as both enabler and accelerator of growth and operational excellence, we can expect to see organizations starting and continuing to experiment with them in various ways. 
This piece was originally published by Ogilvy Asia.
Interested in bigger, bolder ideas? Sign up for our newsletter for more insights on how brands can make an impact on the world.
Share