Pernod Ricard USA Appoints Ogilvy Creative Partner for Tequila and Mezcal Brands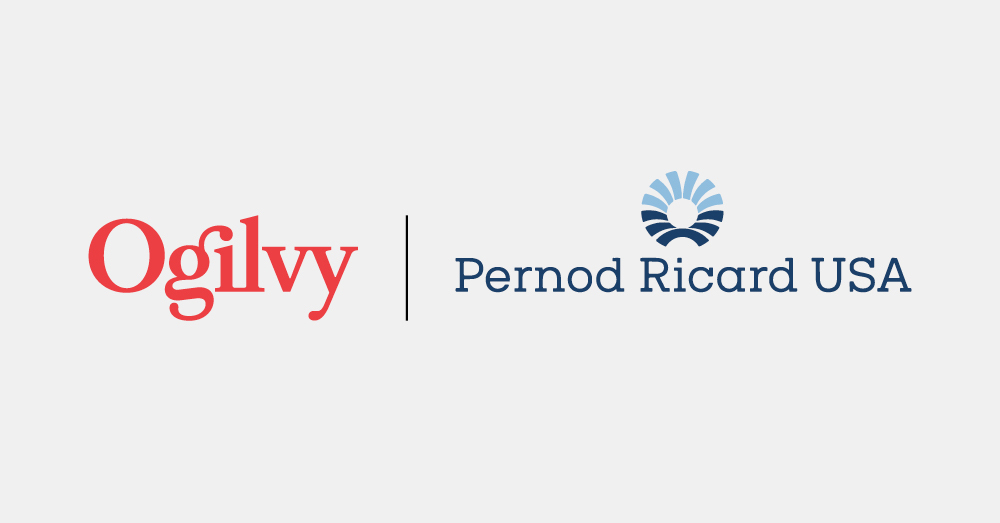 NEW YORK — March 2, 2021 — Ogilvy today announced it has been selected by Pernod Ricard USA, premium spirits & wine leader, to serve as the lead creative agency for Olmeca Altos Tequila, Tequila Avión, and Del Maguey. The agency designation comes as Pernod Ricard USA consolidates its global agency roster to create a more cohesive ecosystem and greater efficiencies in support of the company's marketing transformation journey.
Ogilvy will coordinate a brand and integrated communications strategy for each of the tequila and mezcal brands with a focus on translating timeless brand stories into timely creative ideas that will drive sustained growth for each of the Pernod Ricard USA brands. Responsibilities will primarily include brand strategy, advertising and personalized content development.
Ogilvy's Global CEO of Advertising Antonis Kocheilas said: "We are thrilled to be partnering with the team at Pernod Ricard because they understand the critical role that creativity plays in keeping brands at the forefront of culture and connected to their consumers' evolving needs. I'm personally looking forward to working with our creative teams to grow and establish each of these brands as the favorite choice of premium drinkers in relevant drinking occasions."
Pam Forbus, Chief Marketing Officer, Pernod Ricard North America, said: "As we adapt to an ever-changing marketplace, I'm confident our new partnership with Ogilvy will enable us to become even more consumer-centric in our efforts to win premium drinkers' attention for Olmeca Altos Tequila, Tequila Avión, and Del Maguey. Ogilvy's data-driven approach to growing brands and businesses puts creativity at the heart of performance, which we believe is the key driving sustained growth in today's world."
Olmeca Altos Tequila, Tequila Avión, and Del Maguey each offer consumers a distinct, premium option to enjoy for different occasions. Olmeca Altos Tequila, an award-winning Mexican Tequila, is a 100% Agave Tequila of astonishing character and unprecedented smoothness. Olmeca Altos is exclusively produced in the Los Altos Region, in the Highlands of Central Mexico with a slow and complex elaboration process results in a smooth Tequila with citric flavors. Tequila Avión is produced in  Jalisco, Mexico from the Agave grown in the highest elevations. Tequila Avión has won multiple awards in 2011 and 2012 San Francisco World Spirits Competition. Del Maguey Single Village Mezcal was founded in 1995 by internationally renowned artist and mezcal visionary, Ron Cooper. Ron introduced the world to previously unavailable artisanal mezcal produced the original handcrafted way.
About Ogilvy
Ogilvy has been producing iconic, culture-changing marketing campaigns that have grown brands and businesses since the day its founder David Ogilvy opened up shop in 1948. Today, with 132 offices in 83 countries, Ogilvy's singular ambition is to be the best creative partner and platform for growth on the planet. Ogilvy's deep expertise in almost every field coupled with its award-winning global network allow it to scale value-driving ideas at lightning speed – all powered by world-class creativity to give clients an unfair advantage in this complex, noisy, hyperconnected world. In 2020, two of the world's most prestigious creative award shows, D&AD and The One Show, recognized Ogilvy as the Network of the Year, a reflection of its ability to use creativity to transform business and culture. Ogilvy is a WPP company (NASDAQ: WPPGY). For more information, visit Ogilvy.com, and follow Ogilvy on Twitter, Instagram, Facebook, and LinkedIn.
About Pernod Ricard USA
Pernod Ricard USA is the premium spirits and wine company in the U.S., and the largest subsidiary of Paris, France-based Pernod Ricard SA., the world's second-largest spirits and wine company. Pernod Ricard employs approximately 19,000 people worldwide, is listed on Euronext (Ticker: RI) and is part of the CAC 40 index. Pernod Ricard USA is headquartered in New York, New York, and has more than 1,000 employees across the country. The company's leading spirits include such prestigious brands as Absolut® Vodka, Avión® Tequila, Chivas Regal® Scotch Whisky, The Glenlivet® Single Malt Scotch Whisky, Jameson® Irish Whiskey, Kahlúa® Liqueur, Malibu®, Martell® Cognac, Olmeca Altos® Tequila , Beefeater® Gin, Del Maguey® Single Village Mezcal, Monkey 47® Gin, Plymouth® Gin, Seagram's® Extra Dry Gin, Malfy® Gin, Hiram Walker® Liqueurs, Midleton® Irish Whiskey, Powers® Irish Whiskey, Redbreast® Irish Whiskey, Aberlour® Single Malt Scotch Whisky; Lillet®; Smithworks® Vodka, Jefferson's® Bourbon, Smooth Ambler® Whiskey, Rabbit Hole® Whiskey, Pernod® and Ricard®; such superior wines as Jacob's Creek®, Kenwood® Vineyards, Campo Viejo® and Brancott Estate®; and such exquisite champagnes and sparkling wines as Perrier-Jouët® Champagne, G.H. Mumm™ Champagne and Mumm Napa® sparkling wines.
As "creators of conviviality," we are committed to sustainable and responsible business practices in service of our customers, consumers, employees and the planet.  Our products bring people together and serve a valuable role in society. We encourage responsible consumption of our products and fight alcohol misuse in society by evolving our business and our marketing, taking action on harmful drinking and engaging with our stakeholders for real change. As a founding member of the Foundation for Advancing Alcohol Responsibility ( Responsibility.org), we are proud to be a part of the campaigns that have worked to produce a 29% reduction in underage drinking over the past 10 years.
Media Contacts:
Ogilvy / David Ford / david.ford@ogilvy.com 
Pernod Ricard USA / Emmanuel Vouin / Emmanuel.Vouin@pernod-ricard.com
# # #
Interested in bigger, bolder ideas? Sign up for our newsletter for more insights on how brands can make an impact on the world.
Share