Chicago's New Branding Belongs to the People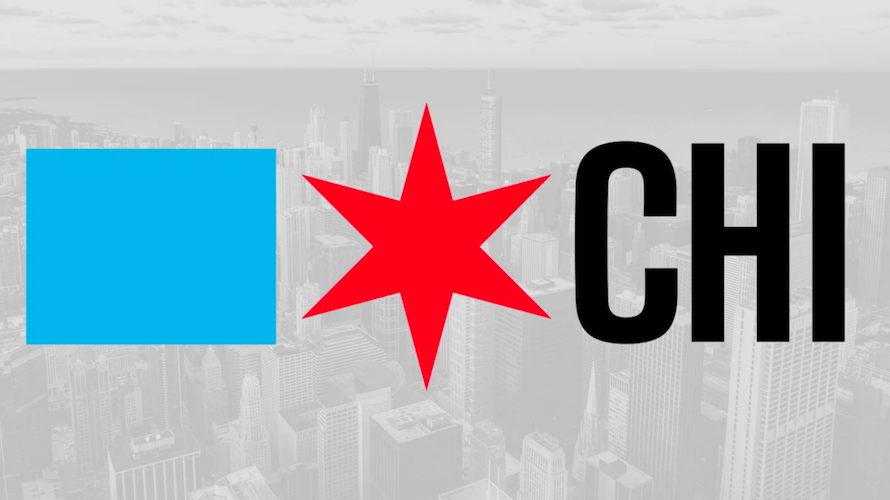 Chicago has a new look, one that promises to honor its past, point towards the future, and be inclusive of all its citizens.
The new branding, dubbed the "Chicago Design System" was developed by Ogilvy. The key feature is an "addition" of sorts to Chicago's perhaps most famous previous symbol—the four starred flag. The new branding system adds a star, not to the iconic flag, but as an extension of the flag to be incorporated in branding of the city's many official departments.
The new star is representative of Chicago's citizens, and it will also belong to them. A key aspect of the Chicago Design System is that the new branding will be able t0 be downloaded and used by citizens and businesses around the city.
"We're trying to break down the barrier of cities and its people," Jason Kunesh, design director of the Departments of Assets Information and Services of Chicago told FastCompany. "[We're] saying we're all designers, and you can remix as we can."
Perhaps the most surprising aspect of Chicago's new branding identity? It could save the city millions of dollars. Many major cities have disparate branding across departments, signage and marketing which costs money to maintain and update. A unified branding structure like "Big Shoulders" is estimated to save anywhere from $5-10 million in future costs. Not bad for a new look that brings together the city's history, future, and citizens like never before.
Today, @chicagosmayor Lori Lightfoot unveiled a birthday gift from Ogilvy. For the first time in the City's 183-year history, Chicago will have a design system to unify its departments under a common banner, with a design fit for the city's rich past and buzz-worthy future. https://t.co/sOkhq8L5Zo

— Ogilvy Chicago (@OgilvyChicago) March 4, 2020
Interested in bigger, bolder ideas? Sign up for our newsletter for more insights on how brands can make an impact on the world.
Share