What David Bowie (Or Ziggy Stardust) Teaches Us About Creativity
"Creativity is going through a midlife crisis." So said Mike Cooper, Worldwide CEO of PHD Worldwide on the Cannes Lions Stage on Tuesday. That quote could double as an accurate slogan for this year's festival. Thus far, as we covered yesterday, there's been no dearth of panels focusing on the transformation that agencies and marketers are going through, particularly the technology that's driving so much of the change, and what that transformation means for creativity.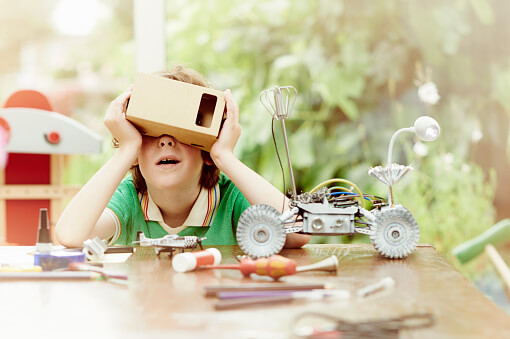 An unquestioned positive coming out of all this stress is the realization that diverse voices are needed—that creative ruts are more common when everyone in the room looks, talks, and thinks like one another. It's the final of those actions that sometimes can be the hardest to recruit. Neurodiversity, or lack thereof, isn't something that many companies view as a shortcoming.
"Creative agencies have always been populated by unusual and colorful individuals," Cooper said. "It's healthy, and frankly clients don't hire us to be in the image of themselves." Questionable choice of the word "unusual" aside, the sentiment is sound, and Cooper called for the industry to seek out those with Autism, ADHD, and Dyslexia for creative roles.
But we are all born creative—our inherent creativity is eroded from us as we grow older. Following Cooper on the stage, psychologist and author Oliver James attributed the destruction to parental discipline and traditional education, and urged us all seeking creative inspiration to transport ourselves to our past – to find our inner child. "Children's play is creativity at its purest," James said. "They enter a self-invented, imaginary world where the normal rules don't apply."
We are all born creative. We just got it educated out of us.
-@ThamKhaiMeng, our Worldwide Chief #Creative Officer #WednesdayWisdom pic.twitter.com/GRZ4MjvK00

— Ogilvy (@Ogilvy) May 23, 2018
Another way, according to James, for people to unlock their creative potential is to embrace their different personas. There's no question that we are different people in different contexts and situations. Who we are at work is different from who we are at home, who we are with our friends is different from who we are with our family, who we are on the couch at home alone is different than who we are on the subway. James says we have to embrace those different personas and tap into them more often. It gives us the ability to look at a problem from a different angle – and at the end of the day, creativity is essentially a problem solving technique.
James pointed to one specific example of one person tapping into multiple personas to spark creativity and produce great art out of it. In 1971, David Bowie was a well-regarded pop music artist—though not raking it in commercially, was becoming more popular and recognized in public. Fame is a difficult thing to process for many, and for artists it can affect their process and output. Bowie, who had deep fears of madness and suicidal thoughts, decided to reckon with these feelings by creating a new persona altogether—Ziggy Stardust, an androgynous bisexual rock star who can speak with aliens. The album "The Rise and Fall of Ziggy Stardust and the Spiders from Mars" sees Bowie both speak as and to Ziggy, digging deep into the personal challenges that come with being a public figure and famous artist. Bowie would often stay in character offstage, echoing the method acting technique used by some actors to immerse themselves fully in a character in order to achieve a truthful portrayal. Ziggy Stardust ended up being Bowie's breakthrough album and is thought by many to be his best work.
We may not all need to go to the lengths that Bowie went to in order to tap into our creative potential. We don't have to go method. "You do not have to give yourself a different name to grasp that there are many different people within you who are longing to come out and play," James said.
The use of the word play is intentional, and speaks again to the c of childhood. Playing make believe was something we did when we were young, and it was accepted. Somewhere along the way, we stopped doing so. To create great work, agencies and brands need to build a sandbox and encourage people to play in it…and let them be whoever they want to be when they're in there.
Interested in bigger, bolder ideas? Sign up for our newsletter for more insights on how brands can make an impact on the world.
Share