Shelly Lazarus and the Power of Being the Only Woman in the Room
Though it was the late 1960s and most women in the advertising business typed for a living, Shelly Lazarus didn't want to type. Though she didn't know what an MBA was, she was told if she got an MBA. "they couldn't make you type." So she went and got her MBA.
Not long after, Lazarus took a position at Ogilvy, which she never expected to last more than two or three years. But she never left.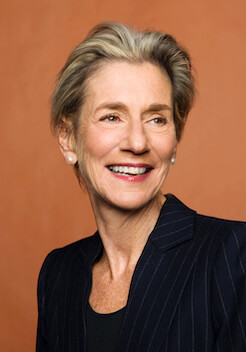 "And that's my whole career story," Lazarus said on the latest edition of AdAge's AdLib podcast. Of course, there's so much more to the advertising legend's career story.
In her early days, Lazarus was often the only woman in the room, which, she says, gave her "enormous power," she said. "For years I was answering on behalf of all women in the world."
Lazarus sat down with host Judy Pollack for a wide-ranging chat about her illustrious career, how the business has changed over the decades, and how the role of women in advertising has evolved, including her thoughts on the post-#MeToo era.
Listen to the whole conversation here.
Interested in bigger, bolder ideas? Sign up for our newsletter for more insights on how brands can make an impact on the world.
Share