Conversations That Matter—Digital Trends Worth Remembering From 2020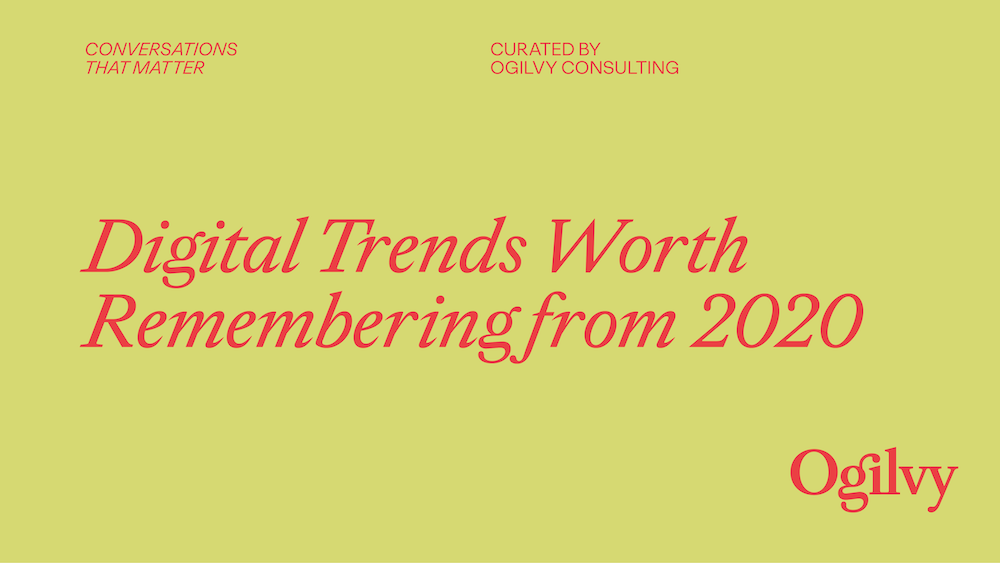 Let's face it. 2020 was hard. No one could have imagined a pandemic would arrive and change the way we do pretty much everything in our lives. We have always known that technology has fundamentally changed the way we live, but never before has this statement hit closer to home.
Despite the hardships of this year, there was a lot to learn and celebrate. How we dealt with 2020 taught us a few things and forever changed the way brands and consumers interact. 
In Conversations That Matter – Digital Trends Worth Remembering from 2020, our speakers from Bottle Rocket—Peter Klayman, David Harrison, and Deb Gelman—dig into four of the trends that were most impactful and which will carry through to 2021 and beyond.
Click here for the full presentation deck.
This session covers:
How 

App clips emerged, giving brands more ways to connect with customers

Reasons to believe AI is giving way to the internet of behaviors (IoB)

Why retention & personalization became more important than ever

How user privacy & data collection took center stage
Share