Purpose Isn't a Magic Wand: How to Be Authentically Purposeful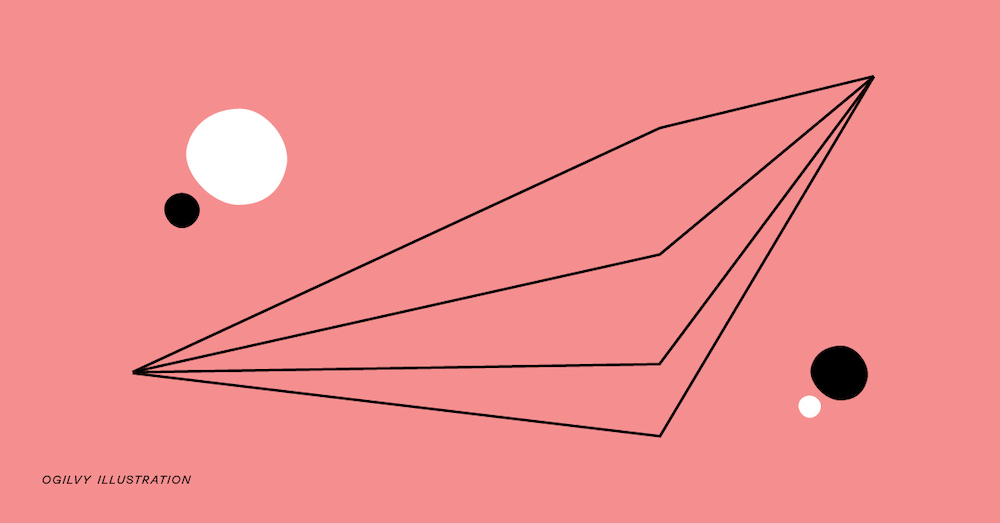 Purpose is the latest buzzword in boardrooms, marketing briefs and financial reports. Before Purpose became the shiny toy for many organizations today, existed the concept of Corporate Social Responsibility (CSR). Organizations were happy earmarking a small percentage of their profits to offset the negative impacts their business had on the world. As markets matured and competition increased, the role of businesses and brands came under the radar. Armed with more information than ever, consumers started questioning the self-serving nature of businesses and no longer trusted them at face value.
In 2020, 56% people believed capitalism did more harm than good. The pandemic exacerbated this sentiment as consumers started demanding more from corporations. Today's consumers want brands to actively demonstrate that they understand and care about them before purchasing. 89% of American consumers say they are loyal to the brands that share their values. In the face of these trends, brands quickly came to understand that old ways of doing business weren't going to work anymore. They had to echo consumer values to survive and sustain. Brands realized that they needed to operate in consumer culture instead of just their category. Thus began the great pivot.
Everyone started attaching themselves to a Purpose, however loosely defined and unsubstantiated it may be. Soon there were a slew of Purpose-led brands who supposedly cared about the earth, about women, about LGBTQ rights… about anything that would get consumer traction. Purpose became a marketing fad thrown around in every conversation, every shareholder report, every brief, every board meeting and every presentation.
But Purpose serves no purpose if it is not embedded in the DNA of the organization. Most organizations think of Purpose as the glorified version of CSR but interpreting Purpose that way is Corporate Social Irresponsibility. Gone are the days when consumers react positively to any Purpose-led messaging by brands. Social media and platforms like TikTok and Reddit have led to the rise of a generation that values transparency and calls out the BS. Today, Purpose-driven work is heavily investigated, accepted if its real or called out and boycotted, if it is just a marketing gimmick. Brands have realized it the hard way that self-serving purpose does not help, it hurts.
Purpose is the "Why" behind your organization, the reason your brand exists. Purpose doesn't have to be philanthropic; it can be product-led or philosophy-led. Brands need to look at Purpose as a light house instead of a flashlight to move from purpose washing to becoming truly purpose-led.
Given the increased pressure that brands are facing, how can they do it right? What principles can brands follow to do Purpose the right way?
1. Purpose isn't charity, it can be your winning strategy
When one hears of Purpose, the mind instantly goes to championing a cause. With success stories like Patagonia or Warby Parker, we immediately think of Purpose as philanthropic. However, it encompasses a lot more.
An organization's Purpose is the reason why it exists. It's the red thread that runs across the entire organization. It is what could define everything about the organization from the products it makes to the way it treats its people. Purpose is not how the organization presents itself to the external world. It is how an organization defines its reason for being. If done right, Purpose can be a winning strategy- for now and the future.
Starbucks purpose is 'To inspire and nurture the human spirit on person, one cup and one neighborhood at a time.' And it comes through in what Starbucks has become today, helping them win not only share of wallet but also share of heart. They have been able to create an experience that is truly nurturing and forces you to come back for your cup of Starbucks.
2. Don't overlook what you are selling — Your product can be your biggest proof point
In the glitz and glamor of marketing, it's easy to forget about your product. However, your product itself can be a vehicle for change. Your product can be your greatest differentiator if it embodies who you are as an organization.
By using consumer data and insight, your product could be a living embodiment of your Purpose. There are a few ways to do this, which fall on a spectrum.
The simplest step to take is to optimize the products in your existing portfolio to deliver on you purpose. This can be done alone or by partnering with subject matter experts.
The organization Plastic Bank partners with brands to help them become sustainable. Plastic Bank has plastic collection centers in coastal towns that stop the flow of plastic into the ocean. According to the company's page, collectors can "exchange plastic waste at local collection branches for secure income and life-improving benefits that include access to health, work and life insurance." Companies can then use that gathered plastic in their products and packaging, helping to close the loop and prevent plastic from entering the ocean.
The next level up is to identify a need for a new product and to introduce it to the market. This doesn't mean that a company needs to alienate its existing portfolio but can rather introduce a new product or line that addresses their purpose.
When Nike introduced its Pro Hijab, they lived up to their Purpose of "seeing a world where everyone is an athlete." The introduction of this new product not only gave birth of to a new revenue stream but opened opportunities for many female athletes.
Finally, the best scenarios, and the case studies we often uphold, are those that engrain purpose into their entire product offering. Brands in this category are often smaller startups that have a blank canvas to work with and can create product driven portfolios
Imperfect Produce is built upon a business model that aims to reduce food waste by selling food products that would otherwise be rejected by traditional supermarkets. Its Purpose is inherently baked into what it sells, making it Purpose-led through and through.
3. You won't make it if you fake it
With the rise of the authenticity seeking consumer, it is imperative that organizations identify and embrace their reason for being before using it external communication. Advertising, at its best, should communicate the real and authentic workings of a company to its audience. Organizations need to embody their purpose before making it an anchor point for communication
It's also a fool's errand to claim purpose without substantiation and support. Audiences today are smart enough to call out the bluff in lack of evidence. Organizations run the risk of tipping over if their advertising claims don't come with a strong foundation
Being a Purpose-led brand is tough but not impossible. Change can happen through a series of small steps (and a few big ones too). With each change made, an organization lays the groundwork to become more aligned with what their consumers want and what society needs. And once you embrace your Purpose, you have the license to proudly flaunt it.
4. Everyone is a Chief Purpose Officer
Purpose isn't a single person's or department's prerogative. Purpose is neither a C-suite responsibility nor can it operate in silos. Purpose needs to be everyone's KPI to be successful- from the foreman at the shop floor to the CEO in the comer office to agency partners across the funnel.
Everyone associated with the organization needs to be a Chief Purpose Officer. They need to embrace why their organization exists and try translating it into their everyday. Each team needs to prioritize and live their Purpose to elevate the organization as a whole.
Patagonia is a living embodiment of a brand that lives its Purpose. The brand has lived up to its commitment to sustainability by acknowledging flaws, solving problems, and finding ways to bring along suppliers, employees, and customers. By using their Purpose as a source of innovation the company has found profits, love and loyalty.
5. Leverage your partners to make your Purpose relevant to consumers & culture
An agency relationship doesn't need to be limited to creating ads. The creative and strategic communications perspective can be extremely valuable when it comes to integrating Purpose into an organizations model. Leverage your agency partners to identify opportunities for purposeful work that will resonate with your audience. The earlier they come into the process to understand the inner workings of your organization, the better they can help optimize and communicate those elements.
Instead of handing off a brief that would superficially project an image, brands can leverage their agency's creative and strategic thinkers to find ways to establish a Purpose, in a way that will resonate with its audience. Sometimes the best advertising is an action that speaks for itself.
Microsoft did this well in their "We All Win" campaign, which placed the spotlight on innovations that made gaming controllers more accessible for players with disabilities. Instead of working with their agencies to tell consumers how purposeful their companies were, they leveraged their creative partnerships to create and show that Purpose in action.
Conclusion
When it comes to Purpose, organizations need to walk the talk. Purpose doesn't happen by wishful thinking or marketing gimmicks. It needs to be embedded in every aspect of an organization. Many brands are reluctant to invest the time and resources in doing just that, but still look to the Patagonia's of the world and hope to embody their success. Consumers are only going to continue demanding more from corporations and the brand that they buy. Those who wish to create lasting and meaningful relationships with their audience will have to embody Purpose in authentic ways. When Purpose is truly integrated into an organization's way of working, it's bound to be successful.
Interested in bigger, bolder ideas? Sign up for our newsletter for more insights on how brands can make an impact on the world.
Share