Ten Insights From Mary Meeker's Internet Trends Report
Mary Meeker has delivered her annual Internet Trends report, a behemoth 294 slide presentation encompassing the impact of social, technological and economic factors on consumers' online behavior in the last 12 months. This year's report includes significant focus on eCommerce trends; below are the ten key takeaways for brands and agencies.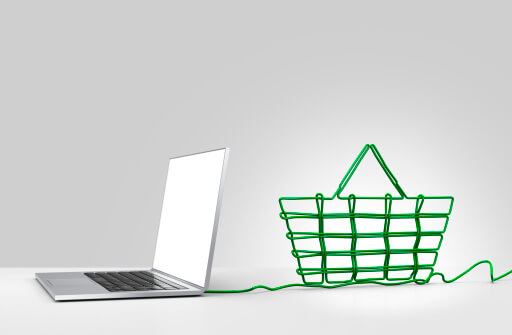 The "privacy paradox"
Data improves engagement and experience, which drives growth, so it logically follows that internet companies are using data to make their services better, which in turn prompts further data collection. However, consumers are increasingly cognisant of how they do and don't want their personal data used by brands, and regulatory scrutiny is on the rise, as exemplified by the EU's recent GDPR implementation. Internet companies need to understand the unintended consequences of their products, says Meeker, while regulators need to understand the unintended consequences of their intervention, especially as GDPR comes into force.
Transformation in eCommerce continues to accelerate
Ecommerce now accounts for 13 per cent of all retail in the USA. Amazon's share gains also continue, now making up 28 per cent of eCommerce sales in 2018 compared to 20 per cent five years ago. (As far as physical retail is concerned, Meeker has identified a deceleration in long-term sales growth.) While searches through Google and Amazon are still where most customers begin their journey, social media is also empowering product discovery and purchases; 55% of consumers in the UK bought a product online after social media discovery, either in that moment or coming back later. Product and price discovery are also being enabled by video and social content such as YouTube reviews and commissioned creative on Taobao. Meeker notes that social media is also helping to drive growth for emerging direct-to-consumer retail brands.
Digital payments overtake in-store
60 per cent of transactions are now made digitally, through an array of methods including mobile payment, in-app purchase, QR codes, and smart home devices. Friction against digital payments is easing in markets like China, thanks to an increase in easy-to-use checkouts and reliable fraud prevention. In fact, China is leading adoption of mobile payments, having reached over 500 million active mobile payment users in 2017.
$7 billion to be made in mobile advertising
Advertisers are continuing to shift advertising dollars towards mobile. However, advertisers are still over-allocating spend on print, TV and desktop; people spent 29 per cent of their time on mobile, and yet only 26 per cent of ad dollars are reserved for mobile. According to Meeker, this 3 per cent gap represents a $7 billion opportunity.
Platforms must be accountable to both brands and users
Brand safety remains a top priority following a year of programmatic incidents and data breaches; advertisers and consumers alike are demanding accountability from platforms. And for the most part, platforms are responding to this demand with new content initiatives; Google's YouTube has removed 8 million videos and demonetised a further 2 million for misleading tagging, while Facebook has removed a staggering 583 million fake accounts. Both are hiring content moderators to ensure that their algorithms work in conjunction with human accountability.
Alibaba to branch out of China
Online retail giant Alibaba is building an ecommerce ecosystem all of its own in China; its 'New Retail' vision is digitising the nation's entire retail infrastructure. And there are plans afoot to extend the platform far beyond China; organisations in Pakistan, India, Singapore and Indonesia have invested in Alibaba's marketplace and payment technologies.
New ad spend metrics are emerging
The rising competition for top ad placement has reduced ROI. The customer acquisition cost is rising, however, so is the importance that brands place on customer lifetime value; 27 per cent of global respondents consider it to be the most important ad spending optimisation metric.
Technology empowers earning potential
Making ends meet is increasingly difficult; household debt is at its highest level ever and is still rising, while personal savings rates are falling. Ecommerce has helped consumers save money by offering lower prices, and we are now seeing that same technology help consumers find savings in the physical world. For instance, Airbnb provides income opportunities and lower accommodation prices, and Uber offers a cost-effective alternative to owning and taxing a vehicle.
Evolving technology and consumer expectations will disrupt healthcare
Technology has enabled retailers to give consumers access to lower prices, greater choice, and increased convenience. Meeker expects these trends to impact healthcare; it is likely we will see healthcare organisations offering a greater degree of convenience, digitised transactions, and on-demand services that are more in keeping with the new consumer experience.
AI will power ad campaigns — but the 'privacy paradox' still applies
AI is fully expected to underpin a larger number of companies' customer offerings as it becomes a larger area of enterprise spending. However, there is also the concern that as AI's role in advertising grows, it will come into conflict with new regulations and concerns surrounding privacy which may limit the volumes of data required to fuel AI-powered, personalised campaigns.
And one more thing…
Amazon's advertising business is one to watch; their ad revenues surpassed $4 billion in 2017, an improvement of 42 per cent on the previous year. Meanwhile, Google is expanding into ecommerce with the new Google Home Ordering platform. It will be interesting to see how these two giants perform as they infringe on each other's territory.
Interested in bigger, bolder ideas? Sign up for our newsletter for more insights on how brands can make an impact on the world.
Share