Ogilvy Wins Mobile and Brand Experience & Activation Grand Prix on Day Four of Cannes Lions Festival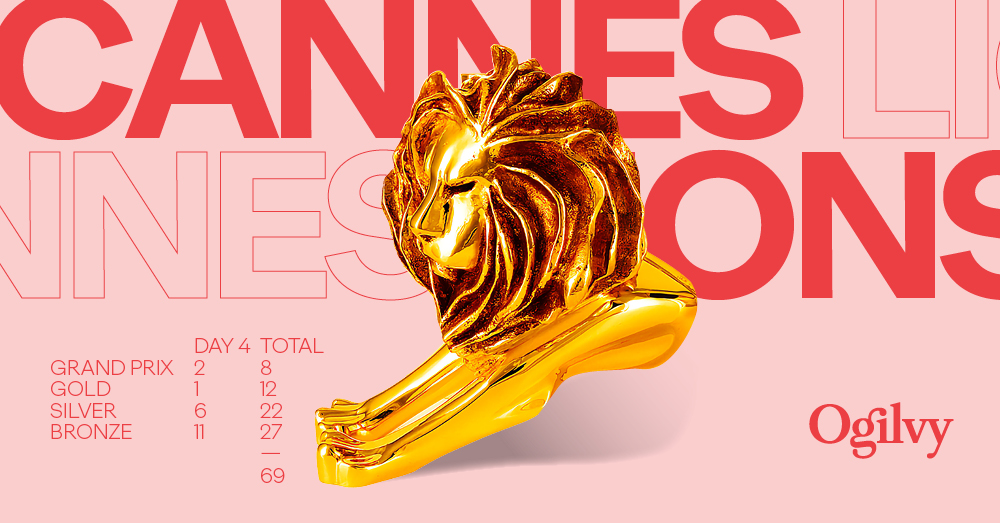 NEW YORK — JUNE 24, 2021 — Ogilvy took home two additional Grand Prix on the fourth day of the 2021 Cannes Lions Festival of Creativity. Ogilvy's global network was also awarded an additional Gold, 6 Silver, and 11 Bronze Lions today.  
"Naming the Invisible By Digital Birth Registration" by Ogilvy Pakistan for Telenor Pakistan won its second Grand Prix, this one in the Mobile category. This week marked a milestone moment as Ogilvy Pakistan and Telenor Pakistan are bringing home Pakistan's first-ever Cannes Grand Prix honors.
Additionally, DAVID Madrid's "Stevenage Challenge" campaign for Burger King won the Grand Prix in the Brand Experience and Activation category, marking the third Grand Prix win for the campaign this week. DAVID Madrid also earned a Gold Lion in the Radio/Audio category for "Sneezing Into Bumping Elbows" on behalf of Burger King. 
Twelve offices contributed on Day Four with winning work for clients and partners such as IKEA, Huggies, KFC, LEGO, Kingo, German Rail, Boots, Magazine Luiza, and RIT Foundation. To date, Ogilvy has won a cumulative total of 68 Lions including 8 Grand Prix, 12 Gold, 22 Silver, and 27 Bronze.
Piyush Pandey, Chairman of Global Creative at Ogilvy, said: "Nothing gives us more joy than to celebrate the success of our partners. We are thrilled to see the ingenuity of our colleagues at DAVID Madrid recognized with their third Grand Prix for 'Stevenage Challenge.' Winning any Grand Prix is a meaningful accomplishment, but we are especially proud of the way our colleagues in Islamabad have elevated Pakistan's creative reputation, becoming the first agency in Pakistan to earn not only one but two Grand Prix at Cannes. It is a wonderful moment for the country's creative community on the world stage."
Check out some of the winning campaigns by following Ogilvy on Twitter using the hashtag #OgilvyCannes. Keep up with Ogilvy and Cannes-related news throughout the week by following us on LinkedIn, Twitter, Instagram, and  Facebook.  
About Ogilvy
Ogilvy inspires brands and people to impact the world. We have been creating iconic, culture-changing, value-driving ideas for clients since David Ogilvy founded the company in 1948. We continue building on that rich legacy through our borderless creativity—operating, innovating, and creating at the intersection of talent and capabilities: our experts in Public Relations, Growth & Innovation, Advertising, Health, and Experience work fluidly across 132 offices in 82 countries to bring forth world-class creative solutions for our clients. Ogilvy is a WPP company (NASDAQ: WPPGY). For more information, visit Ogilvy.com, and follow us on LinkedIn,  Twitter, Instagram, and Facebook.  
For more information contact: David Ford / david.ford@ogilvy.com
# # #
RECENT OGILVY NEWS:
Interested in bigger, bolder ideas? Sign up for our newsletter for more insights on how brands can make an impact on the world.
Share