F8: What Businesses Need To Know About Facebook's New Tools
When testifying in front of the US Congress in the wake of the Cambridge Analytica and 2016 Election scandals, Mark Zuckerberg said, "One of my greatest regrets in running the company is that we were slow in identifying the Russian information operations in 2016." That admission set the stage for this year's Facebook F8 conference—always one of the most anticipated technology events of the year, the 2018 version arrived under a brighter light than ever.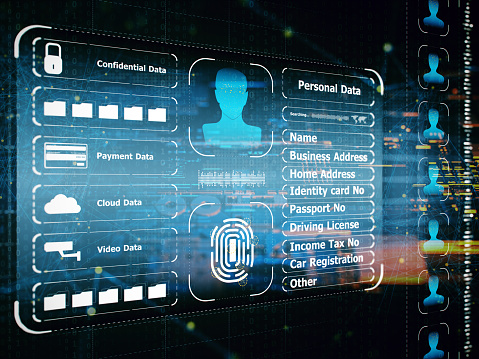 Data and security were big themes during this year's F8. But in typical F8 fashion, Facebook utilized the conference to reveal the expansion and introduction of many new features for its growing list of products—Facebook, Instagram, Messenger, WhatsApp, and Oculus—all of which seem designed to provide users with a more robust experience in direct response to the shifting content viewing habits of users. As users want more targeted, quick, short-form content, Facebook is adapting to keep users within its ecosystem. Let's have a look at some of the most-talked-about additions:
Clear History
With Clear History, you can see information Facebook has collected about your use of websites and apps that employ Facebook's tracking tools. And then, if you want, you can tell Facebook to forget that information, much like the "clear history" button on your internet browser.
Watch Party
A new feature on Facebook that allows you to watch live video and chat with your friends. The feature was created to encourage meaningful participation and discussion on the platform.
'Explore' on Instagram
The revamped "Explore" section will improve discovery by better organizing its suggestions into interests-based, topical channels. With the update, you will find buttons in a scrollable, horizontal row across the top of the page. As you browse the page and land on one of topics, you will see a set of related hashtags below.
Sharing Stories
Third-party will be enabled to share from their apps to Instagram and Facebook stories. Rather than using a screenshot, users will be able to hit a button to share a photo or video of a playlist, song or mini-movie from another app into Facebook or Instagram's Stories camera, where they can embellish it with effects and post it to their friends.
AR Studio
AR Studio is all about using trackers, data, animation, and more to create interactive, shareable effects that respond to people and objects in their surroundings. As a result, brands will now be able to integrate augmented reality features into their messaging bots.
Oculus Go
Oculus Go is different to other virtual reality devices because it does not require smartphones or a cord tethered to a personal computer to show three-dimensional videos.
In our latest webinar, Peter Fasano, Global Consulting Principal, OgilvyRED, goes in depth on these new features and touches on how recent events have molded Facebook's roadmap to focus on providing meaningful connections while ensuring user transparency, security and control.
Fasano also details how in 2018, Facebook is expanding its use of machine learning and artificial intelligence with two goals in mind: 1) to combat "fake news," and issues around data privacy; and 2) to give marketers the tools they need to understand consumer buying decisions. Chief among them is Journeys, a tool that provides marketers with omni-channel data and reporting, allowing marketers to see what users were doing right before they take an action that resulted in a conversion.
Interested in bigger, bolder ideas? Sign up for our newsletter for more insights on how brands can make an impact on the world.
Share