Ogilvy Appoints Matthew Curry Global Creative Lead for IBM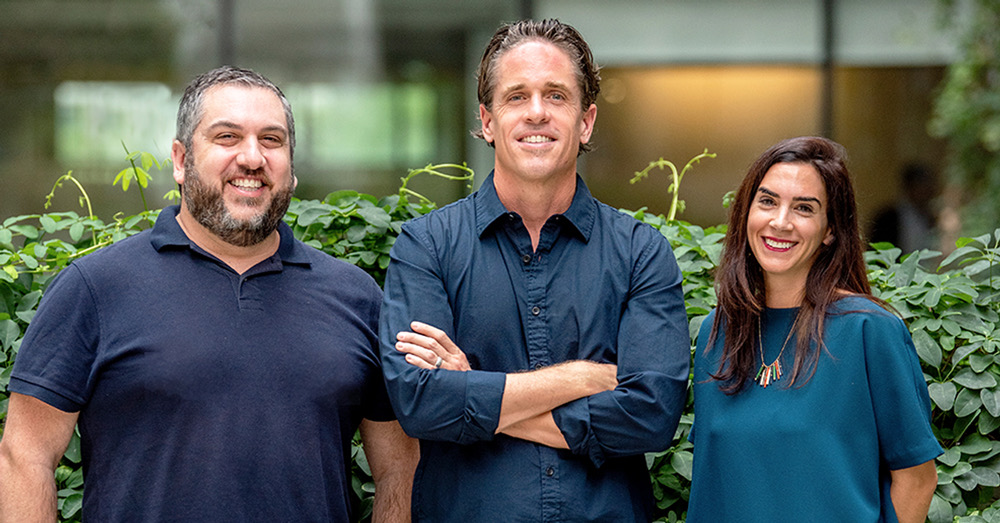 NEW YORK — AUGUST 15, 2022 — Ogilvy today announced that Matthew Curry has been named Global Executive Creative Director for IBM, one of the world's most valuable and universally recognized business brands. In this role, Matthew will be responsible for defining, shaping, and driving the global creative vision for EightBar, a bespoke WPP team comprised of creative and media talent dedicated to IBM.
Ogilvy has served as IBM's global creative agency partner for nearly 30 years and recently launched "Let's create", the company's most significant brand initiative in more than a decade. The effectiveness of the longstanding partnership was recognized in 2019 when IBM and Ogilvy were the recipients of the 5 for 50 Effie Award which honored five brands who most effectively adapted, stayed relevant and sustained business success over time. Earlier this year IBM was inducted into the Advertising Hall of Fame, just the 11th company to ever receive this distinct recognition and the first B2B brand to do so.
Liz Taylor, Global Chief Creative Officer, said: "IBM is a brand that has not only moved with the times but created them – and Ogilvy has had the distinct pleasure of co-creating with them for almost 30 years. We are thrilled that Matt is joining us to help produce a new period of game-changing, legacy-making work that brings to life the technological innovations that are creating the fabric of our reality. Matt embodies the essence of 'Let's create' – a belief that creativity will be the defining currency of business moving forward and driver of impact in the world."
Matthew Curry said: "IBM is one of the world's most iconic brands, one that has pioneered new eras of innovation and helped solve some of the world's toughest challenges. The opportunity to help lead their next chapter, while partnering with the most talented leadership group in the industry, couldn't be more exciting. I'm looking forward to doing big things with these two companies of giants."
Matthew Curry is an Emmy-nominated creative leader. He spent the last three years at McCann New York as Deputy Chief Creative Officer leading the agency's Verizon account. There he oversaw the massive launch of their 5G network as well as Super Bowl campaigns that owned the field, Oscars night takeovers that gave voice to the underrepresented, and a live streamed concert series with some today's biggest artists to help save small businesses during the pandemic. Before McCann, Matthew was Partner and Chief Creative Officer of independent creative agency Butler, Shine, Stern & Partners in San Francisco. During his tenure, they were Adage's Small Agency of the Year and helped their clients find new momentum through work that landed in culture in a big way. Prior to BSSP, Matthew was at 72andSunny in LA leading the Google, Activision and Starbucks accounts. While there, he and his teams were nominated for an Emmy for their Google Year in Search work, sent Michael Phelps into space for the global launch of Call of Duty and led the global roll out of the first new espresso in Starbucks's history.
This marks a homecoming for Matt as he began his career working in Ogilvy's Beijing office. He's lived and worked all over the world, spending seven years in China, a year in Korea, and a year in Italy — experience he draws upon when helping brands stand out on the global stage. His work has been recognized by The Emmys, Cannes, The One Show, Clios, Webbys and more, all of which he attributes back to relentless teamwork and ambitious client partners. He believes partnership is the biggest superpower and strives to help teams and clients do their best work.
About Ogilvy
Ogilvy inspires brands and people to impact the world. We have been creating iconic, culture-changing, value-driving ideas for clients since David Ogilvy founded the company in 1948. We continue building on that rich legacy through our borderless creativity—operating, innovating, and creating at the intersection of talent and capabilities. Our experts in Advertising, Experience, Public Relations, Health, and Consulting work fluidly across 131 offices in 93 countries to bring forth world-class creative solutions for our clients. Ogilvy is a WPP company (NASDAQ: WPPGY). For more information, visit Ogilvy.com, and follow us on LinkedIn, Twitter, Instagram, and Facebook.
Media Contacts: David Ford / david.ford@ogilvy.com
Interested in bigger, bolder ideas? Sign up for our newsletter for more insights on how brands can make an impact on the world.
Share