The Role of the Ad Industry in the Era of #MeToo
The World Economic Forum's most recent Global Gender Gap Report concluded that at its current rate, the global gender gap will not close for over two centuries. The economic inclusion of women is a definitive factor in a nation's ability to thrive and prosper; gender parity stands to contribute $1.75 billion in GDP to the United States.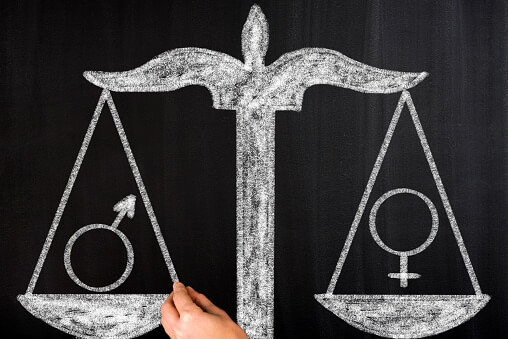 But inclusion doesn't happen overnight, and it isn't enough to simply say the right words. Action is needed, and more often than not, action is disruptive and inconvenient — two words executives don't like to hear, somewhat ironically, considering how much we all claim to value disruption.
During her acceptance speech at the Oscars on Sunday night, Frances McDormand raised the idea of the "inclusion rider." We're all familiar with the rider; the list of demands a performer has for their time on a set. An inclusion rider requires that the production be actively diverse when hiring crew. It's the kind of idea which challenges those in power, those with privilege, to use their influence to effect change, to go out of their way to raise others up when it might be easier to just not. Because diversity doesn't start with the person trying to get their foot in the door; it starts with the person who is in a position to throw that door wide open.
McDormand was one of many actresses using awards season as a platform to talk about pay inequality and sexual harassment in the film industry, following a tumultuous couple of months which has seen #MeToo and #TimesUp shine a light on some of tinseltown's darkest corners.
And while sexual misconduct in Hollywood has grabbed the most headlines, the #MeToo movement has gone far beyond entertainment, and is giving women in all workplaces the courage to start talking about their experiences — and that includes advertising.
It is crucial that the advertising industry dispel myths around what sort of candidate is suited to what sort of work, and foster diverse talent. Because any outdated or harmful ideas that are incubated in an office environment will end up seeping into the work, hindering creativity and sending out the kind of skewed messaging which will end up causing even more issues and starting the cycle all over again.
Speaking at Mobile World Congress in Barcelona last week, Julie Woods-Moss, President of Tata Communications, pointed to the danger of perpetuating stereotypes and unconscious bias as artificial intelligence becomes increasingly interwoven in the fabric of advertising. "Instead of treating AI like a black box, we should be treating it like a glass box, combing the data and looking at the image recognition," she says, referring to the fact that the vast majority of archival image data features gender stereotypes.
It was only last year that the Advertising Standards Authority in the UK ruled that it would no longer tolerate ads which feature harmful gender stereotypes, and will penalise them in much the same way that it would content which promotes unhealthy body image. "Put simply, gender stereotypes can lead us to have a narrower sense of ourselves – how we can behave, who we can be, the opportunities we can take, the decisions we can make," says Advertising Standards Authority CEO, Guy Parker.
The theme of International Women's Day this year is #PressForProgress; apt, considering the momentum of #MeToo and the media's unprecedented focus on the experiences of women. For the first time, women feel supported enough to speak out. It is our responsibility to listen.
Interested in bigger, bolder ideas? Sign up for our newsletter for more insights on how brands can make an impact on the world.
Share