Come Fly With Me: 5 Post-Covid Travel Trends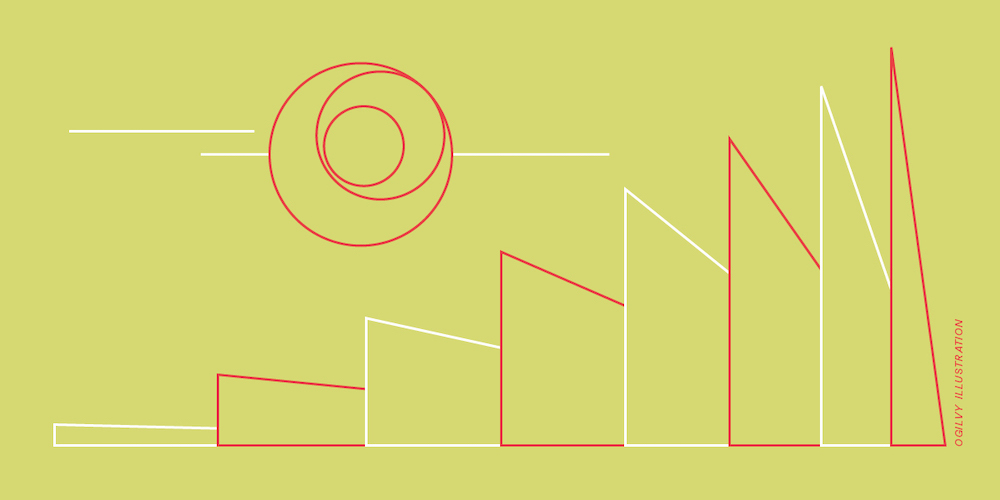 After a year of progress and setbacks, uncertainty punctuated by brief moments of seeming stability, it's hard to speculate on the future on travel. Will our essential humanity speedily eject us beyond the four walls that have become our default beach vacation, snow destination, and city weekend away for the past year? Or will we emerge cautiously and tentatively back into the world? Undoubtedly it will be a mix of both. Below we outline 5 travel trends we expect to see in the coming year.
1. A fresh definition of the "bleisure" traveler
With regular business travelers in short supply thanks to travel restrictions and the switch to online meetings, destinations will be chasing a new cohort of "digital nomads". Pre-pandemic, these were predominately young, single travelers in the tech industry, but post-pandemic is likely to encompass a broader range of demographics including young families and older couples.
The destination's role here is to inspire remote, roaming workers, so a hybrid of place branding and destination branding is needed for these new travelers who won't be visiting or moving forever, but something in-between.  Marketing needs to provide parallel paths, creating buzz around a place that will motivate nomads to move there, but also offering consistent incentives to stay for as long as possible once they get there.
This new pattern of travel opens opportunities for "rebel cities" – places like Athens, Dakar, Medellin, Brisbane and Chengdu – to step out from the shadows of higher profile destinations and establish themselves as renegade destinations with rich cultures and a high quality of life, while boasting better value and with more 'off-the-beaten path' credentials than the usual suspects of Paris, New York, and Berlin.
For the luxury segment of these destinations, whisper networks will be key. With the pandemic-fueled backlash against travel influencers and in-your-face luxury when most of the world was grounded and worrying about its next paycheck, invitation-only, experience-led micro-communities that fly below the radar will be the new flavor of luxury travel.
2. Staycations are here to stay
The pandemic forced many destinations to shift their focus from international travelers to local citizens. This trend was emerging pre-pandemic, as people looked for more sustainable and low-impact travel. But the pandemic led more people and more segments to consider local travel as a viable option.
With cheap-package holidays unavailable, mid and economy travelers found that their money went further at local destinations, while luxury travelers found a new niche in local-first luxury and small-scale boutique hotels.
Again, the trend for translocal hospitality started well before the pandemic, with hotels already trying to diversify their revenue streams and fight the likes of AirBnb by attracting locals into their properties. Today, they're thinking of locals not just as restaurant or bar patrons, but as guests themselves. New services such as inner-city adventure tours and location-based experiences (think apple-picking) reflect that.
Traditional staycation activities, like camping or caravanning, will go even more premium as people get used to exploring closer to home.
3. Diversification and "Plan B" strategies
During the pandemic, companies had to pivot and diversify as their traditional revenue streams took a beating. A good example is American Airlines' Flagship Cellars program, a wine subscription program started when flights were grounded. With so much uncertainty around the trajectory of the virus, new variants and the economic recovery period, stadiums, conference centers and other destinations need contingencies built into their business models. They need to be ready to pivot at a moment's notice.
This could be ramping up tech-enablement so they can switch from in-person to online, or it may be expanding their brands and services to more pandemic-friendly activities.
To thrive, destinations will also need to absorb consumer uncertainty, with robust messaging about refunds and plans in place if circumstances change. We've seen how quarantine protocols have reflected on place branding – from St Barts becoming the new celebrity hot spot thanks to freedom of movement that relies on intense testing mandates, to places like Hong Kong or New Zealand which have strict quarantine requirements but have become Insta-famous for quarantine cuisine.
4. Anti-social anti-tourists
Many people expect that once quarantines are lifted, travelers will be keen to see friends and family again. But in the pandemic, travel has become more than seeing a person or visiting a famous landmark – deprived of new sensory experiences under lockdown, we can also expect a new level of introspection to come out in travel trends. People are interested in sensorial travel — it's the sights, sounds and smells we're missing, not just who or what we see when we get there.
Contemplative spaces, ephemeral hotels (a hotel which is only in a location for only a certain amount of time), or locations that offer total seclusion are part of this trend.
5. Travel is the anti-dote
Before the pandemic, some sectors of the travel industry had taken on social division and other social issues in their marketing. But as the world starts to heal from the pandemic, and perhaps from the divisions that have marked the past few years, destinations themselves have realized they have a role to play in going deeper into big social issues. A good example is Portugal's It's me, Tomorrow campaign and "Can't Skip Hope" campaigns. Never before and on such collective scale have travel and destinations been needed as a cure.
Interested in bigger, bolder ideas? Sign up for our newsletter for more insights on how brands can make an impact on the world.
Share