Ogilvy Consulting Named to the Forbes World's Best Management Consulting Firms 2022 List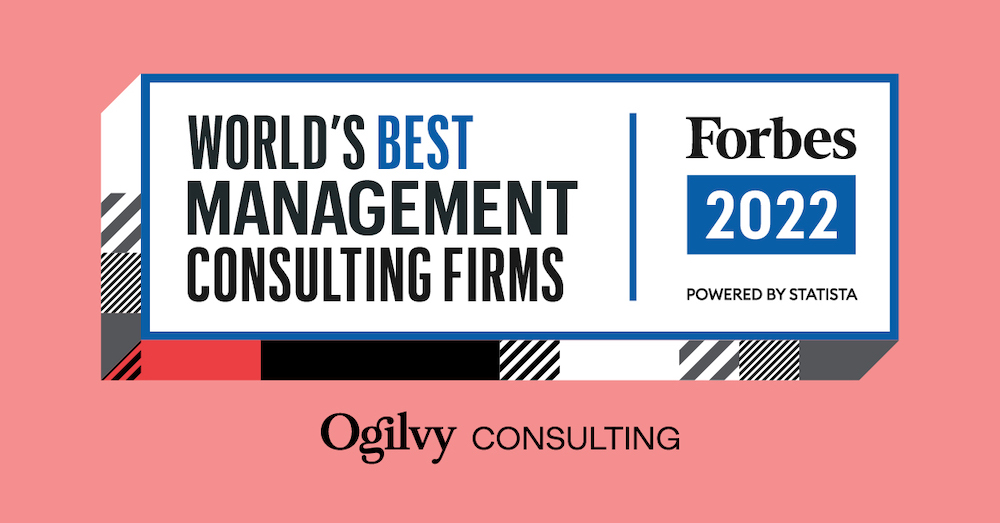 NEW YORK, NY, AUGUST 16, 2022 – Ogilvy Consulting has been awarded on the Forbes list of the World's Best Management Consulting Firms 2022. This prestigious award is presented by Forbes and Statista Inc., the world-leading statistics portal and industry ranking provider. The awards list was announced on August 10th, 2022 and can currently be viewed on the Forbes website.
Ogilvy Consulting Chief Executive Officer Carla Hendra said: "Ogilvy Consulting is thrilled to be represented on the Forbes World's Best Management Consulting Firms list for 2022. It's gratifying to be validated on this inaugural list for our continued success in creating and crafting effective solutions for our clients which transform their businesses and drive sustainable growth. Congratulations to all of our people at Ogilvy Consulting, whose collective hard work, dedication, and expertise is responsible for this recognition."
The World's Best Management Consulting Firms top list is the result of Statista's years of experience in evaluating the consulting market in numerous countries. For the analysis, Statista's national top lists of consulting firms, including the recommendations of thousands of consultants and clients, were evaluated.
Interested in bigger, bolder ideas? Sign up for our newsletter for more insights on how brands can make an impact on the world.
Share