Ogilvy PR Names Matt Buchanan as Global Head of Consumer PR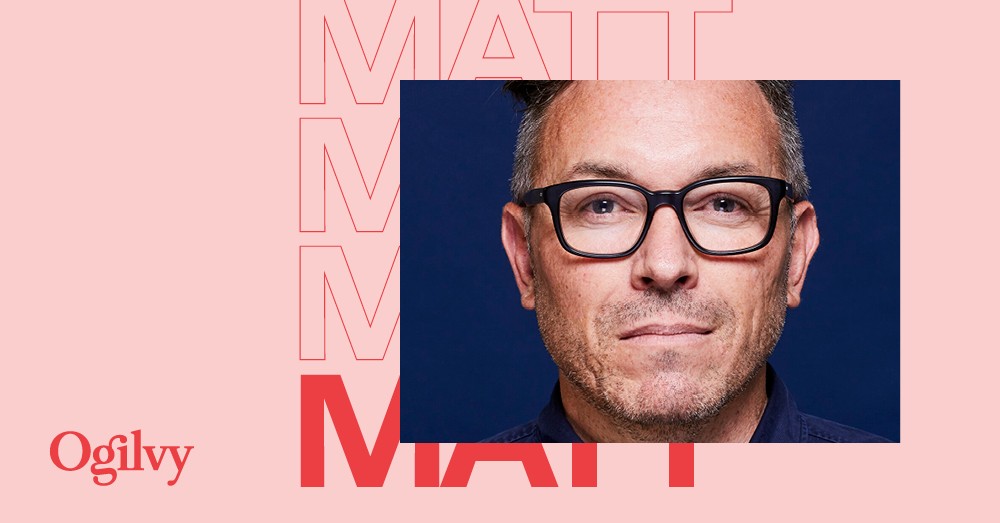 NEW YORK, NY – June 9, 2021 – Ogilvy PR has appointed Matt Buchanan as its new Global Head of Consumer PR.  In this new role for the agency, Buchanan will report to Ogilvy PR's Global CEO Julianna Richter and will lead consumer brand communications globally – evolving the go-to-market strategy, driving innovation, enhancing capability and overseeing multi-market consumer brand business.
A 25-year brand communications veteran, Buchanan has run Ogilvy's PR business in the UK since early 2019. He has more than two decades experience leading agencies specialising in consumer brand communication, spanning the UK, Europe, Asia and Australia.
Prior to Ogilvy, Buchanan was the Managing Director of Havas' award-winning agency One Green Bean, launching the agency into the London market in 2015 having run the Australian operation for four years prior. 
"Consumer PR has been core to Ogilvy's success, and it's key to our future as brands seek to engage consumers through more innovative and creative solutions that are earned, social and data-driven," said Julianna Richter, Global CEO, Ogilvy PR. "Having successfully grown Ogilvy's PR business in the UK by developing sophisticated, integrated communications programs, Matt is a natural choice to help us evolve our consumer brand offer globally. Matt is a modern, visionary global leader, a growth driver, and a talent magnet who will innovate and elevate the work we do for our clients."
Buchanan's global consumer experience is vast, ranging from CPG and Retail to Food & Beverage, Spirits, Technology, Digital Commerce and Health & Wellness. He has worked with leading international brands including Walgreens Boots Alliance, HSBC, Bacardi, Unilever and Coca-Cola.  In addition to his agency and client leadership roles, Matt is a board member of the PRCA, a regular PR industry awards judge including PR Week and the Cannes Lions, and appears in the 2021 PR Week Power Book.
 "As Ogilvy PR continues to transform under Julianna's leadership, it's the perfect time for me to take on a new challenge and help create the most innovative work, strongest client relationships and best-in-class creative communications across the globe," said Matt Buchanan, Global Head of Consumer PR. "I'm so energised by the opportunity to drive our PR business forward globally and look forward to partnering with our teams to deliver great work that has true impact."
In addition to his global role which takes effect from 1 July, Buchanan will move into an Executive Director role with the Ogilvy PR business in the UK, where he will continue to counsel clients and ensure a smooth transition with a new leader who will be announced in due course.
About Ogilvy
Ogilvy has been producing iconic, culture-changing marketing campaigns that have grown brands and businesses since the day its founder David Ogilvy opened up shop in 1948. Today, with 132 offices in 83 countries, Ogilvy's singular ambition is to be the best creative partner and platform for growth on the planet. Ogilvy's deep expertise in almost every field coupled with its award-winning global network allow it to scale value-driving ideas at lightning speed – all powered by world-class creativity to give clients an unfair advantage in this complex, noisy, hyperconnected world. In 2020, two of the world's most prestigious creative award shows, D&AD and The One Show, recognized Ogilvy as the Network of the Year, a reflection of its ability to use creativity to transform business and culture. Ogilvy is a WPP company (NASDAQ: WPPGY). For more information, visit Ogilvy.com, and follow Ogilvy on Twitter, Instagram, Facebook, and LinkedIn.
For more information contact: David Ford / david.ford@ogilvy.com
Interested in bigger, bolder ideas? Sign up for our newsletter for more insights on how brands can make an impact on the world.
Share