Extreme Fandom: How Social Has Broken the Walls Between Brands and Fans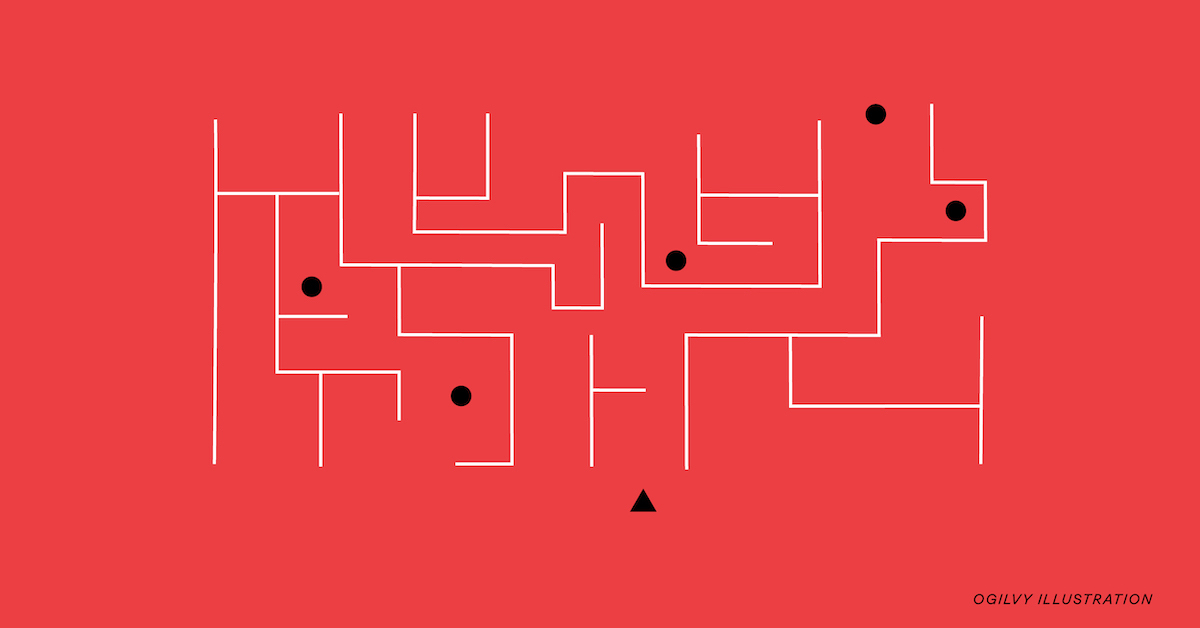 This piece is an excerpt from Ogilvy PR's Futures Report, and was also published in EXP Magazine Ed. 2.
Passionate celebrity obsession has been around for decades, but where this sort of behavior was once regarded as a little deranged, The New York Times says it's now a mainstream phenomenon. Psychologists even have a name for it – celebrity worship syndrome. Where fans once had a distant sense of awe in proximity to their idols, social media has broken down those barriers and created a false sense of personal connection. Flaming and gushing that was once restricted to online worlds is creeping into real life.
The increasingly transactional nature of relationships between stars and their audiences has also created a sense among these fans that they own a piece of these celebrities. Stars earn lucrative contracts from the attention they receive and fans are demanding a piece of the action. Celebrities may be the influencers, but fans increasingly want this to be a two-way street where they influence those they worship. At its most extreme, it has the feeling of political activism, even though our expectations of elected officials are built on much more solid foundations of accountability.
McDonald's tapped into fandom with its 'Famous Orders'. Based on the insight that the brand had become cultural wallpaper – everyone knew it but there was a lack of emotional connection – this campaign set out to understand behavioral quirks and trigger nostalgic feelings among customers. Local research unearthed personal stories and brand connections that could be amplified nationally and internationally. It showed that everyone has things they like to add or remove when ordering McDonald's, and became a platform to engage celebrity fans around their personal preferences. This was extended across markets to tap into different demographics and audience groups.
The Chainsmokers used non-fungible tokens (NFTs) to give one percent of royalties from their latest album – So Far So Good – to fans. The DJ duo minted 5,000 limited digital assets, with the VIP fans who get them also gaining access to exclusive content and other benefits through a private Discord channel. While the primary motivation was to drive deeper connections with their biggest fans, the team of 14 songwriters who worked on the album also stand to benefit, with secondary fees from any resale of these NFTs going to them.
Bella Hadid has also ventured into the virtual world of NFTs to engage with her fans, launching a range of more than 11,000 tokens made by 10 different creatives from 3D scans of her body. Half a million people joined the waitlist to get one. There are also loose plans for the super fans buying one of these NFTs to be given access to online and in-person meet and greets.
Even animated characters are generating Extreme Fandom. When the latest installment of the Despicable Me franchise – Minions: Rise of Gru – hit the cinemas, TikTok went wild with armies of boys getting suited and booted before heading to their local theatre. Nobody is sure what sparked this #GentleMinions trend, but it's most interesting as an example of social media encouraging people to go out into the real world and have fun.
When beer brands were banned from sponsoring Brazilian soccer teams, it broke a connection between Brahma and fans that goes back to 1958. So it partnered with Sao Paolo FC's Reinaldo – a player with 2.3 million Twitter followers – to create 'The Foamy Haircut'. This represented the creaminess of its beer, white on the top with gold underneath.
This started a trend with other players, commentators and fans that took the brand to places it could never have reached through shirt sponsorship deals. When Chelsea defeated Villareal to win the European Super Cup, soccer and beer fans around the world saw Brazilian midfielder Jorginho score a penalty while sporting his own foamy haircut.
When TikToker Carly Joy gave her fans a tutorial on how to 'Bless Your F#@%ing Cooch' using EOS shave cream, the internet pretty much lost its collective mind. EOS was inundated with requests asking where to get this product and responded quickly by repackaging the range as 'Cooch Blessings Cream', with instructions directly quoting her viral video. This created a conversation about shaving and insatiable demand for EOS, with CMO Soyoung Kang saying its business doubled in a year.
Extreme fans are also quick to let a brand know when it gets something wrong. Oh, and they hold grudges for a very long time. Skittles found this out when changing the flavor of green sweets in its packets from lime to green apple, receiving more than 130,000 online complaints over nine long years that eventually convinced it to 'Apologize the Rainbow'.
The campaign started with a 35-minute apology streamed live on Twitch, with 136,000 fans tuning in to watch. The brand's apologies kept coming on Twitter, on a billboard in New York's Times Square, and in a post that covered every single complaint and would take more than 10 hours to read. Then it sent everyone free Skittles, with lime reinstated as the green flavor. This left a sour taste in mouths around the world, but in a good way and sales jumped more than 20 per cent.
Fandom can also be subconscious as demonstrated by a Heinz campaign. When it anonymously asked consumers in markets around the world to 'Draw Ketchup', they overwhelmingly drew pictures of its signature sauce bottle. Except one guy who drew mustard. Awkward.
Interested in bigger, bolder ideas? Sign up for our newsletter for more insights on how brands can make an impact on the world.
Share