The Juggling Act: Balancing Technology & Creativity Together For Greater Impact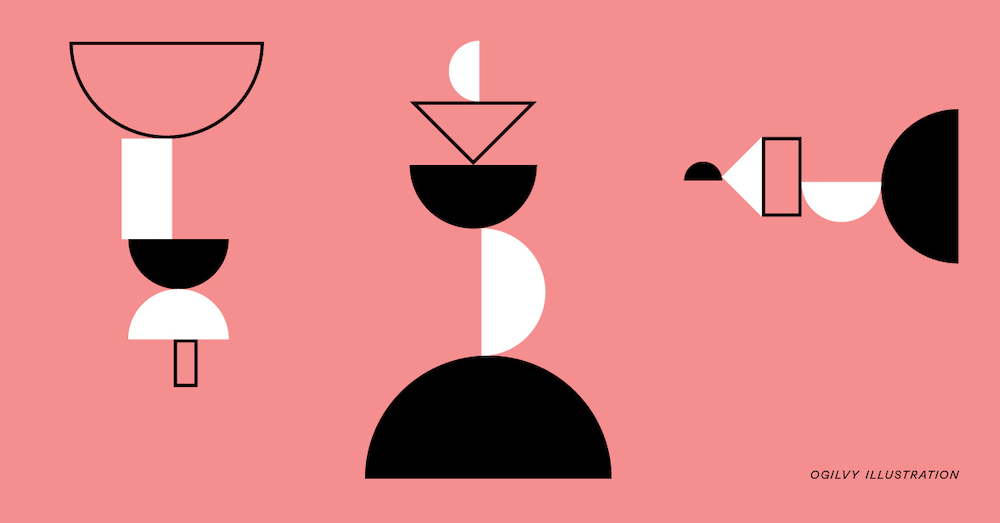 Creativity and technology, by their very definition, seem like two opposing forces- one relegated to the right brain, the other to the left.  Shawn Hunter, author of Out Think: How Innovative Leaders Drive Exceptional Outcomes (Wiley, 2013) defines creativity as "the capability or act of conceiving something original or unusual." Technology on the other hand, is the 'application of scientific knowledge to the practical aims of human life'. While creativity is linked with innovation, technology is often linked with standardization.
If the critics are to be believed, technology stifles creativity and originality. Technology has templatized thinking, giving a formula for everything. The world of search combined with limitless supply of content has enabled us to copy, paste, and steal. As a result, everything is a version of the same, leaving no room for anything original. Social media too, in their opinion, is an echo chamber, minimizing creative conflict and the need for new ideas and thinking.
On the other hand, supporters believe that technology does in fact enable creativity and originality. With more data at our fingertips and more tools and systems at our disposal, we are better equipped to be more creative than ever before. If we look at companies like Uber, Google, or Doordash, they tell a compelling story of technology backed creativity. These companies show that technology can eliminate barriers and give everyone the opportunity to think, collaborate, disrupt, and create.
Whether you are a supporter or a critic, both technology and creativity still have a role to play in driving value today, and their roles are very much intertwined with one another, striking a delicate balance. It is critical that they work together, but one can't overtake the other. Most organizations get blinded by the next, shiny new technology and assume that it is the end all, be all to solving their most critical challenges. But what we must keep in mind is that technology can only automate. It will never be a replacement for human ingenuity.
Creativity and originality answer the human side of business, while technology unlocks the practicality around application. Creativity is the what and technology follows with the how. Creativity drives ideas, technology enables them. Steve Jobs believed that the best way to create value in the 21st century was to connect creativity with technology, and we couldn't agree more. We believe there are five principles that companies can adopt to enhance the creative process powered by technology.
1. Interrogate Technology's Functionality
Most organizations fail to capitalize on technology's full capabilities meaning missed creative opportunities. Most of the time, we approach the utilization of technology in one way, the way we were taught to use them. We don't question if there's an easier or more efficient way to use these tools to our advantage. We don't challenge the way things have been done before and assume it is the best way. However, we need to start to challenge this mindset. Everyone has access to the same tools, the same data, the same processes, and it has become the great equalizer, but HOW we use these tools, data, and processes can become the great differentiator.
For example, if we think about the typical use of Google, most type in whatever first comes to mind and look through the first few results that might come back. But if we push beyond this to tap into the inventiveness of Google, it can unleash new doorways to creative thought. One of the latest inventions from the platform allows users to search for visual concepts using mood boards, unlocking a whole new realm of creative opportunities to how we approach solving problems.
2. Automate Parts of the Creative Process for Efficiency
Technology can aid the creative process by facilitating the translation of abstract thoughts into actionable ideas. The creative process has always been an elusive and vague one and is not focused on how abstract thoughts turn into concrete execution, but that too common barrier has been brought down with the exponential growth in technological capabilities.
This explosion has not only been able to power people's wildest ideas but has also unlocked greater focus. Technology automates part of the creative process, freeing up mental space and physical energy to focus on idea generation and refinement rather than the recording and interpretation of ideas.
The rise of collaboration tools like Miro allows everyone to simultaneously share their ideas in one space while also simultaneously recording all ideas at once, in one place. Focus and attention can be paid to the ideas themselves, connecting ideas together, and building upon ideas.
3. Throw Out the Technology Blinders
Technology has become a buzz word and it's easy to get lost in its allure. Automation brings with it a level of standardization and ease, which can easily overshadow creativity. However, automation comes with its share of monotony and replication. The power of creativity can overcome this very blind spot of technology. New ideas come from creative thinking and are the fuel behind invention. Technology can take these ideas and bring them to life effectively and efficiently. Organizations often make the mistake of using technology as the idea and fall into the trap of standardization. Technology's blinders of replication and duplication can be easily overcome with the right creative approach, creating powerful solutions that can solve real problems
To honor a football prodigy that was taken too soon, EA Sports brought back Kiyan Prince using technology to show the type of football player he would have been at 30 years old. Using his football statistics, they used ageing projection software to create an accurate image of Kiyan and brought him to life as a playable character in EA Sports FIFA '21. They were able to create a digital experience that honored the legacy of Kiyan Prince, but the true success of this idea is that it didn't get lost in the cutting-edge technology. The idea was always about honoring Prince's legacy and that is exactly what they did while technology enabled that idea to come to life.
4. Channel Big Data to Form Big Ideas
Technology has bombarded us with information. Organizations today have the privilege of knowing their consumer much more than they did a decade ago. Similarly, consumers today live in a world of information overload. While technology gives us access to this data and the ability to process it, it is creativity that helps channel this data into something concrete. Without creativity, we would just have numbers but when creativity meets data, magic happens.
US based relief group Feeding America used AI for its marketing campaign to create a a composite 'portrait of hunger' based on photos of 1,000 Americans who can't afford to stay fed. The campaign featured a realistic-looking spokeswoman, engineered using data from the United States department of Agriculture (USDA).It included 28,000 photos of some of the 1 in 8 Americans who are struggling with hunger, which the creative team used to generate a composite before overlaying onto a real person. The agency used a generative adversarial network, or GAN, to create the lifelike data-driven portrait, marrying technology and creativity to tell a compelling story.
5. Connect More (With Technology) to Create More
Technology has led to greater connection than ever before. Earlier, the ability to share ideas were limited to a few. However, the advent of technology has opened new horizons. Today, people can connect with diverse cultures, perspectives, and people with the click of a button. In a way, technology is the great equalizer that has given creativity a new platform to flourish. In the age of the internet, people can collaborate on ideas, develop new thinking, and create original pieces without any confines or constraints. With the never-before-seen connectivity provided by technology and tools, creativity and originality can truly find their boost button. 
Tiktok and Behance and are great examples of this enhanced connectivity and creativity. TikTok has become the ultimate creators platform giving everyone the ability to become a creator. Tiktok today is the fastest growing platform with eight new users joniing TIkTok every second. Behance, on the other hand is a social media platform owned by Adobe whose main aim is to showcase and discover creative work. 
Conclusion — Striking a Balance
Technology has removed the roadblocks that once existed in bringing ideas to life, it has created access to infinite amounts of information and data, allowed us to connect and sharing ideas faster or easier than ever before, and the capabilities of technology only grow by the day. Just replace "data" with "technology" and the following by Bob Hoffman seems true: "Do we really believe that Pepsi has data that Coke doesn't have? Do we expect that McDonald's doesn't have similar data to Burger King? Is it realistic to think that General Motors data is all that different from Ford's? The amount of data we collect is meaningless...Our ability to understand, interpret and utilize the data effectively is what counts."
If used well, technology can have a multiplier effect on creativity leading to better ideas and solutions. If not, technology can lead to a world of replication and duplication. The choice is ours to make.
Interested in bigger, bolder ideas? Sign up for our newsletter for more insights on how brands can make an impact on the world.
Share