Conversations That Matter—Get (Virtually) Real About Events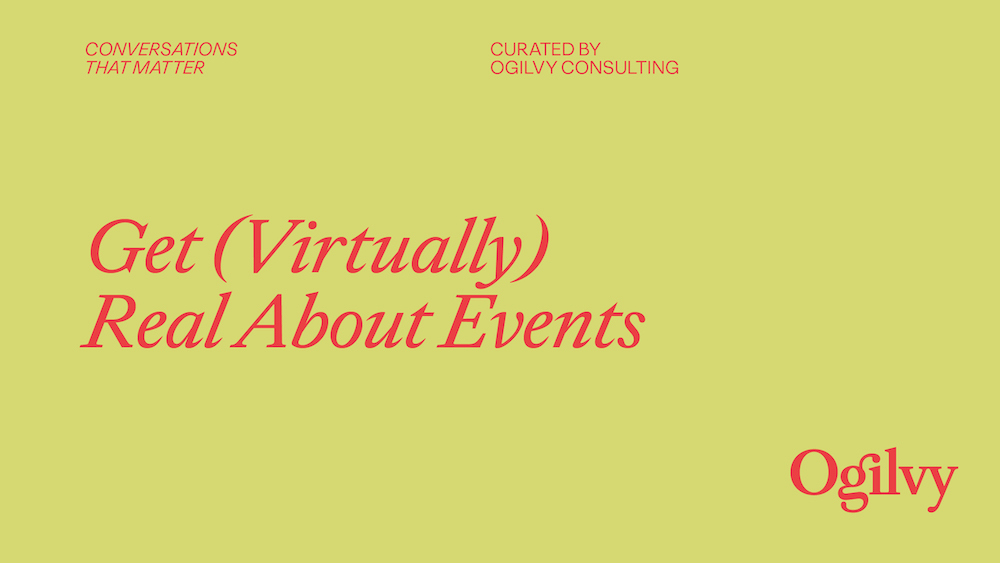 Events have long been the lifeblood of pretty much every business sector on the planet. The perfect synergy of actions, attendees, and participants has shaped everything from sober delivery of the annual report to the showbiz and razzmatazz of the biggest events and trade shows. Even when physical meetings are again a reality the event industry's approach will have transformed forever.
 
In Conversations That Matter – Get (Virtually) Real About Events, our speakers explain how virtual events have leapfrogged to the forefront of the new normal, and why all businesses who want to continue to profit from contact with their customers will have to adapt to new technologies and methodologies.
Watch the session above, and click here for the full deck.
This session covers:
How to adapt content and re-imagine strategies and initiatives for virtual 

events

How to manage expectations and attendance, and create and sustain an 

engaging virtual event

The key technologies for consideration
Interested in bigger, bolder ideas? Sign up for our newsletter for more insights on how brands can make an impact on the world.
Share