WPP TV - A Conversation on Justice and Brand Accountability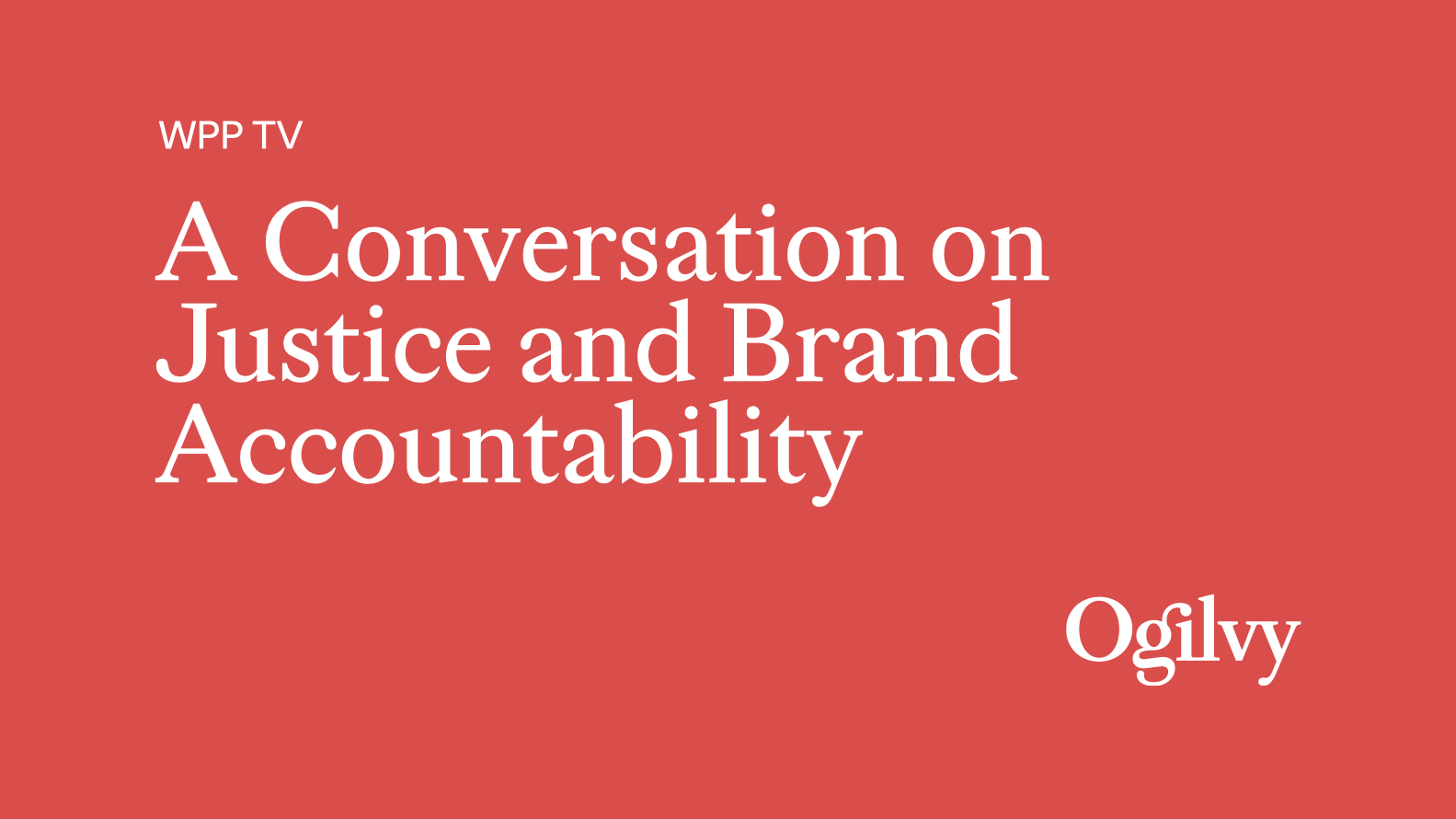 The killing of George Floyd in Minneapolis, Minnesota in May sparked a worldwide reckoning on racial injustice. Calls for change were heard loud and clear.
Understandably, many institutions, brands and businesses pledged to join the fight for equality. But equality, while a noble pursuit, may not be the correct remedy for this systemic problem. Instead, brands and businesses should focus on justice and accountability.
This is the argument set forth by the authors of Justice and Brand Accountability, a recently-published paper that tackles the issues businesses face in this current moment. The authors of the paper—Charlotte Tansill, Kai D. Wright, Kathleen Diamantakis, Jonathan Daly and Jude Cohen—convened on a recent episode of WPP TV for a wide-ranging discussion on the paper and its key takeaways.
Watch the video above, and read Justice and Brand Accountability here.
Interested in bigger, bolder ideas? Sign up for our newsletter for more insights on how brands can make an impact on the world.
Share