Unbound London 2019: The View From The Ground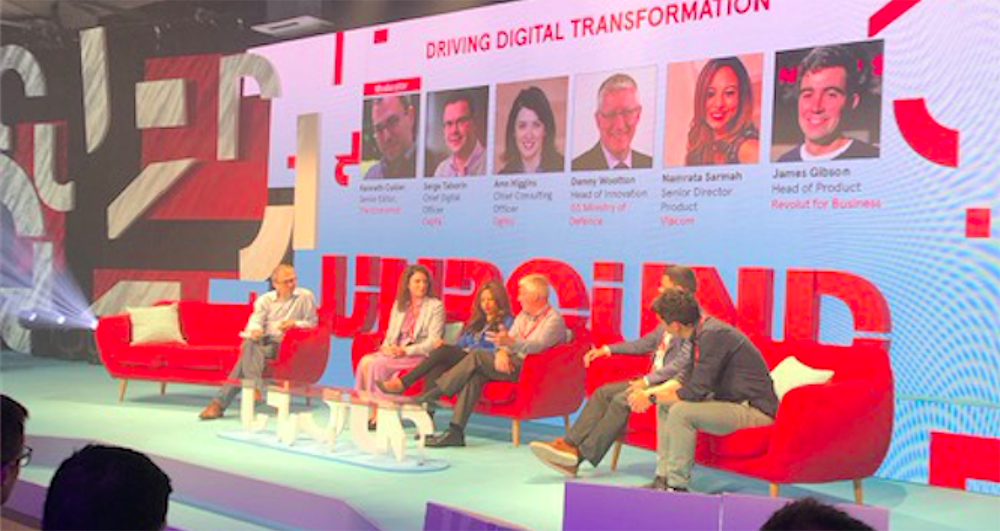 Last week, we attended Unbound, the UK's largest innovation festival. Throughout the two-day event, we saw an eclectic mix of discussions involving some of the most influential thought leaders within digital transformation and innovation. The festival also opened up the stage to a number of upcoming and inspirational start-ups, battling it out head-to-head to win various pitching competitions.
Ogilvy UK's Chief Consulting Officer Ann Higgins was among the guest speakers, discussing transformation within the advertising industry and how our industry braces for a future fuelled by technology and data.
Healthtech
Healthtech was a very hot topic at Unbound. Taking the stage were start-ups such as WeWalk – which makes 'smart canes' for the visually impaired - and Surgeonmate, developer of smart-glasses for surgeons that focus on recording, managing and editing video content from surgical procedures.
One talk that truly stood above many others was from Tara Boler, CEO and founder of Elvie. Elvie is on a mission to revolutionise women's health and break societal taboos by creating smart connected devices especially designed for women – from pelvic floor trainers to breast pumps. Can you believe three years ago the femtech category didn't even exist?  Even crazier when you consider that 90% of women are the primary healthcare decision makers for their household.
Immersive Technology
Another trending topic was immersive technology. The VR and AR market is estimated to grow to over £116bn by 2020, representing  a huge opportunity for brands to transform how their customers interact with their products and services.
Google is using AR features within its Google Lens, to overlay information such as restaurant menus, language translations and product reviews. The style match feature also lets you point your smartphone camera at any object and it will automatically find the same or similar-looking items and direct you to the relevant websites where you can buy them.
Fintech
Of course, fintech was a word never far from anyone's lips. Blockchain, cryptocurrencies, insuretech and mobile-first platforms were the hot topics this year.
The CEO of Tide said that 'business-challenger banking is now at the very exciting mass adoption stage'. So brace yourselves for these disruptive fintechs making even bigger headlines over the coming year.
Overall, the two days were filled with a fantastic array of speakers, and it was especially refreshing to see so many start-ups led by female founders. It will be  exciting to watch these start-ups  grow in the coming years, as they continue to disrupt, innovate, and even create new markets. And it will be equally intriguing to see how incumbents either re-invent themselves, or seek out partnerships to deal with the threat.  
To catch some of the amazing talks from Unbound London 2019, you can check out their YouTube page here https://www.youtube.com/channel/UC_-k-2Zi6drpc8S11SB1oyg
Interested in bigger, bolder ideas? Sign up for our newsletter for more insights on how brands can make an impact on the world.
Share