Up Close With Ogilvy's First Artist In Residence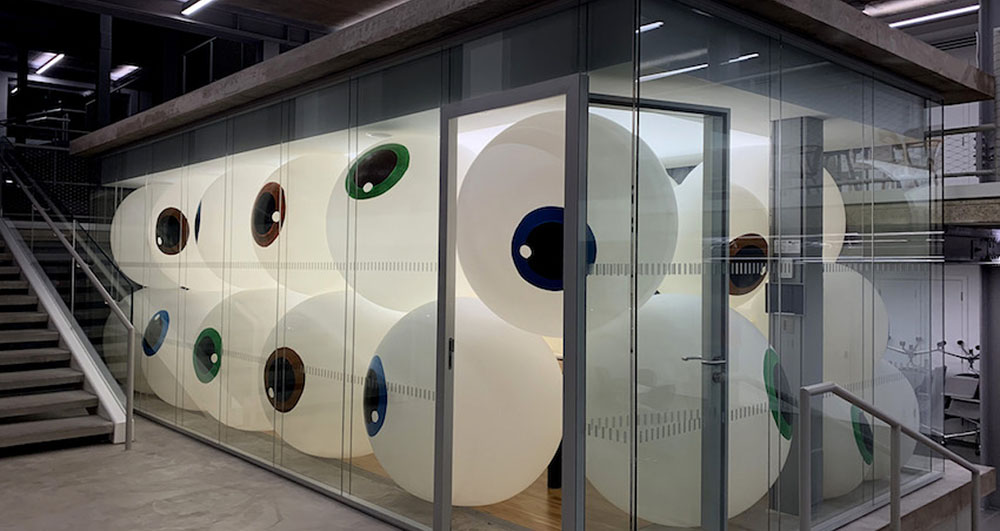 Last month, Ogilvy UK introduced its first artist in residence. A recent graduate of the Royal College of Art, the talented Lucy Gregory will be creating large-scale sculptures, installations, interventions, answering briefs and much more.
Outside of Ogilvy, Lucy has recently exhibited at the Affordable Art Fair and is currently exhibiting as part of this year's Hix Award, the annual art prize set up by the restauranteur Mark Hix at Hix Gallery in Shoreditch.
We got up close with Lucy to find out more about her move to ad land and her plans for her residency.
 As an artist, tell us about why you chose to make the move into ad land.
After graduating from the Royal College of Art last summer, I was looking for a new creative challenge. I wanted to find a way to bring my background making sculpture and installation into advertising and to discover a new audience for my work.
Why do you think the 'artist in residence' role is so important in an agency?
To keep things fresh, interesting and a little disruptive. Making things rather than mocking them up digitally is exciting. Hopefully it brings something thought-provoking, fun, engaging and a different kind of craft to office culture within an agency of art lovers, gallery-goers, collectors and talented makers. Also, approaching briefs with a sculptural or art-based mindset seems to bring up some exciting answers.
Tell us about the first project you worked on as Ogilvy's artist in residence.
For my first installation at Ogilvy I filled the Heart of Glass meeting room with a surreal, inflatable installation (pictured above). The room's four glass walls are exposed from all angles, making it very visible, but as people walked by, instead of glancing inwards as usual, they were confronted with forty giant eyeballs starring out in all directions!
What's next – are there any other installations you're working on?
I was invited to create an artwork for Halloween and chose the windows of the Village Green, (a shared breakout space in the heart of the agency), to display a series of spontaneous spiderweb drawings that entangled the London skyline in a mesh of abstract patterns.
Also, I recently collaborated with Ogilvy's Talent Management (HR) team for World Mental Health Day, showing interactive sculptures in the Village Green, which hopefully encouraged people to take a break, step away from their desks and engage in a moment of play. Stay tuned for more art coming soon!
See more of Lucy's work here: http://lucy-gregory.co.uk/
Interested in bigger, bolder ideas? Sign up for our newsletter for more insights on how brands can make an impact on the world.
Share