Influencing Our New Reality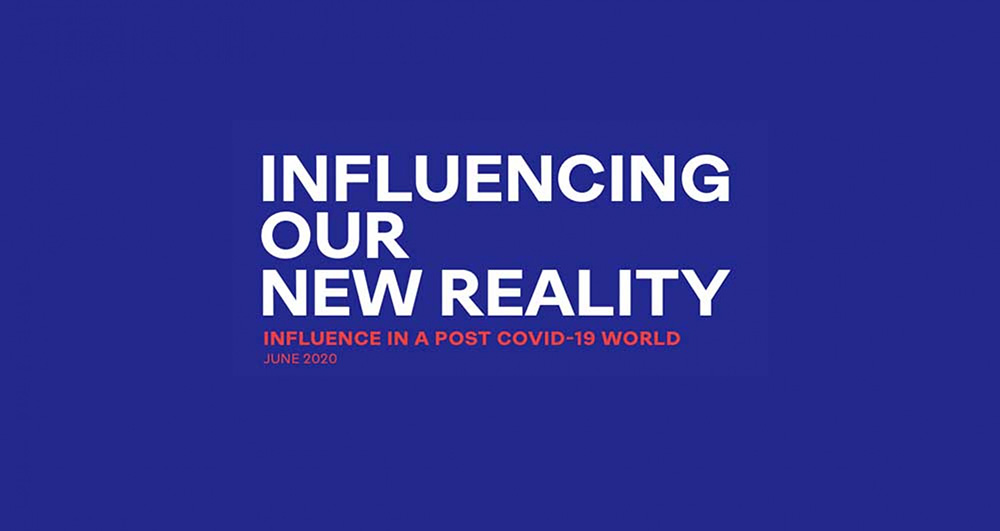 In a time where consumers have been confined to their homes, and social contact has been limited; influence has been pulling to the forefront of our increasingly virtual reality. Where other channels have been on the back foot, unable to activate amongst social distancing, influence has found itself in a unique position. 
Our industry is born out of bedrooms and built upon the ability to build virtual connections. Its agility, well suited to a climate in which circumstances change on a daily basis. During these turbulent times, it's those who we opt-in to engage with on a daily basis who we're choosing to listen to - and marketeers need to take note. 
However, it's also becoming apparent that we cannot look to follow a linear post-COVID-19 strategy. Instead we must look at an evolving loop for the changing stages of lockdown. One which sees strategies needing to flex and flow, depending on a rapidly changing societal structure and freedoms. 
Throughout this paper, we will unpack the evolution of influencer marketing during the COVID-19 crisis. We will outline key trends that are beginning to emerge and give your brand the tools you need to inform your brand strategies moving forward.  
Read the paper here.
Interested in bigger, bolder ideas? Sign up for our newsletter for more insights on how brands can make an impact on the world.
Share