Up Close With Ogilvy's Apprentices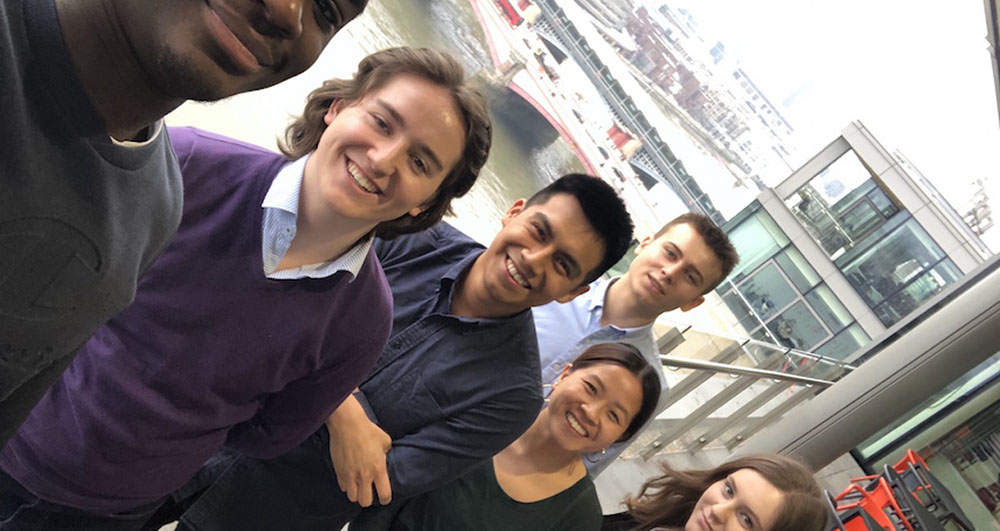 Last year, Ogilvy UK welcomed ten apprentices to the agency. Working across Data, Strategy, Account Management and Project Management, our apprentices have gone from strength to strength.
To harness the potential and future-proof the skills of our apprentices, Ogilvy UK has committed to investing £150K on development opportunities for our apprenticeship levy, as well as offering a range of apprenticeship learning programmes.
To mark National Apprenticeship Week, we caught up with three of our apprentices - Harry Scott, John Capeda and Erin Spillane - to find out more about their experience, why they chose an apprenticeship and their advice to future applicants.
Tell us a bit about your roles at Ogilvy via the Apprenticeship
We work across a range of areas of the business – four of us are across Account Management and Project Management which has been great.
It's been brilliant to try out both roles and all types of accounts – from Vodafone to Unilever.
Why did you choose to apply for the Ogilvy Apprenticeship?
We all knew we wanted to work in advertising. For some of us, we were in further education, at college and university, but not enjoying it and just wanting to start work. So started looking for apprenticeships in the industry.
A big selling point was the fact the Ogilvy Apprenticeship allows us to experience different areas of the business, moving every six months. So we're really able to learn about a broad range during our two years.
Have there been any highlights so far?
Being invited to shoots for Dove was a real highlight. It was fascinating to see the whole process of creating an ad and a privilege to go along. Some of us have also managed events end-to-end, with influencers and celebrities – it's rewarding to see something you've worked on in the real world.
There's also so much going on at Ogilvy all the time – the internal talks and events both during and after hours have been a great way to integrate into the agency, meeting new people but also a lot of the time learning from some of the best people in the industry.
And our teams have been so welcoming – there's a great family vibe here.
What about any challenges?
Suddenly being pushed into the 'real world'. A lot of us had no knowledge or experience of working in advertising before, so every day has been about learning as we go along.
Any advice to someone thinking about applying for an Apprenticeship?
All of us came to Ogilvy because we truly loved the company. Not only did this make the application process and interviews easier, it also meant once we arrived we immediately felt we were in the right place.
We would also all advise on getting work experience in as many places as you can, to help you decide what you enjoy doing so you're making the right choices when applying.
Good luck!
Get a behind the scenes look at Ogilvy UK from our apprentices as they take over Ogilvy UK 's Instagram Stories this week  - follow the action on Instagram @OgilvyUK here.
Interested in bigger, bolder ideas? Sign up for our newsletter for more insights on how brands can make an impact on the world.
Share