The Future of the CMO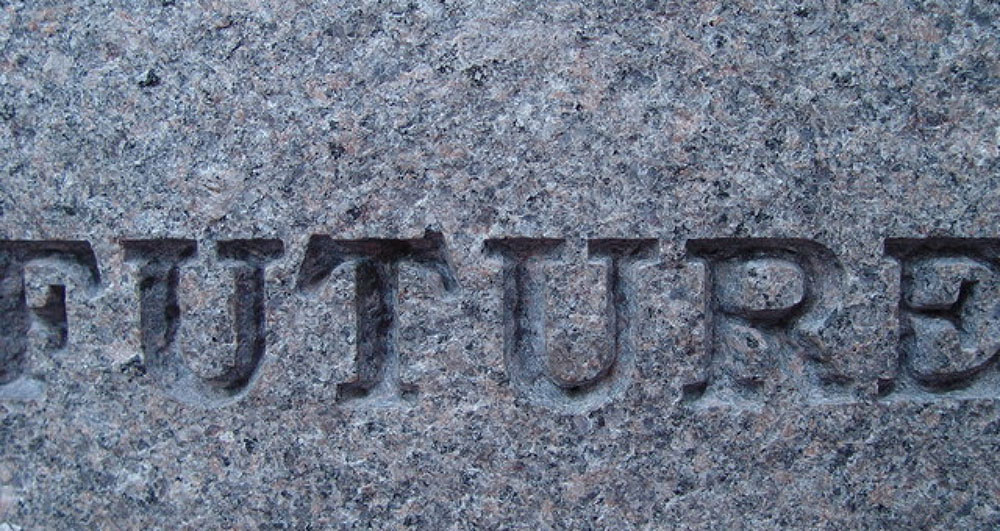 It's tough to be a chief marketing officer these days.
The channel proliferation that started 20 years ago has not only failed to abate, but it seems to be accelerating. Born-in-the-cloud disruptors are redefining customer expectations for all categories. Meanwhile, Amazon threatens, Pac-Man-like, to gobble up sectors whole.
You try to move the needle, but the board is requiring the kind of business cases normally reserved for big capital expenditure investments before allowing even the most modest innovation initiatives. Yet the board is holding you more accountable for driving business results with a marketing budget that is shrinking every year.
And with average CMO tenure hovering at 18 months, shorter-term impact and making due with what you have now make more sense anyway. In fact, one report suggested that CMOs are the first to blame when companies miss growth goals.
If that's not disquieting enough, some very prominent companies are doing away with the CMO title altogether or replacing it with flavour-of-the-month variations such as chief experience officer or chief growth officer. 
In this environment, it's hardly a surprise that many CMOs are not only nervous about the future of their companies, but of their careers too.
As one global CMO in our recent report said: "Customer behaviours are changing at an unprecedented speed and organisations have to adapt quickly enough to deal with the disruption."
Transforming the way back to relevance
Seen one way, the prognosis is dire. Yet we find that news of the death of the CMO is likely exaggerated. As with most tectonic shifts in business and society, where there are losers, there are also winners. There is a growing body of CMOs who are attuned to where business and marketing are going and are taking the necessary steps to ensure that they and their companies can transform and thrive in the age of rampant disruption.
In the BrandZ Top 100 Most Valuable Global Brands report, the three most meaningful characteristics of the top 20 climbers are: meaningfully different (relevant and distinctive); brand experience (customer journey); and disruptive (shaking things up).
This points to three areas central to the remit of the CMO: brand, customer and innovation, meaning marketing can become the galvanising force to connect enterprise-wide transformation.
What we're finding is CMOs who embrace change and understand how it impacts brand relevance are better-placed to create more value for the enterprise. As a result, these "super CMOs" are evolving the role as enterprise-wide change agents and business drivers. 
Marketing transformation is the opportunity of an era
Beyond the CMO's office, transformation of the marketing function is affecting capability, talent and culture across the organisation too. How companies act on this will ultimately mean the difference between longer-term success and a patchwork of short-term efforts with results that fade rapidly. Simply put, focus is too often on the finish line, not the people power needed to get there.
The UK retail crisis of 2018 recorded more than 24,000 retail closures during the first six months alone.
Thoughts that retail was being eaten up by ecommerce were quickly stemmed when digital darling Asos saw its stock fall by 43%, wiping more than £1.4bn from its market value. Other retailers such as Boohoo and Zalando also lost significant market value. Yet, retailers that were notably reorienting themselves around shifting omnichannel customer expectations for service and experience enjoyed growth.
Sephora is a standout example. The mecca of make-up offers its customers a fully immersive shopping experience across all channels, earning the company 11% organic revenue growth in the first nine months of 2018. Another example is Disney, which now connects every detail of the theme park excursion through a one-stop portal. The company reported an operating profit of $4.5bn (£3.5bn) in 2018 – an increase of more than 100% from five years earlier.
Today's consumer expects superior, tailored engagements across every single touchpoint. It's about brand relevance and business survival. It's easy enough if your company was born in the web 10 years ago with a cloud-based tech stack and the agility of a start-up. But let's face it: for many established businesses, marketing and communications strategies are still modelled on structures developed in the era of fax machines.
In our experience, most marketers will say that they are in some way currently transforming the marketing function in their organisation. This may be a big long-term platform for change or a shift to doing more transformational things on a smaller scale. It may be about rethinking the role of technology or culture or capabilities. Whatever the nature and whatever the degree, they're in a marketing transformation; and if they're not, they're thinking about it.
The need for change becomes more pronounced as time goes on. The more challenging questions are around how to approach transformation, where to set the goal posts and how to get started.
The marketing transformation industry is maturing and a growing number of consultancies can bring you along that path. The people/process/platform approach remains prevalent, but many businesses are missing key points that threaten to derail transformation efforts.
Whether or not you think marketing transformation should be relegated to "buzzword bingo" status, the fact is that marketers who are thinking in transformational frameworks are much better-poised to uncover modern growth drivers and be in a position to contribute to business health, now and over time. For those who aren't, maybe those reports of imminent death aren't so exaggerated.
Originally posted in Campaign here.
Interested in bigger, bolder ideas? Sign up for our newsletter for more insights on how brands can make an impact on the world.
Share