Up Close With Ogilvy UK's WACL Future Leaders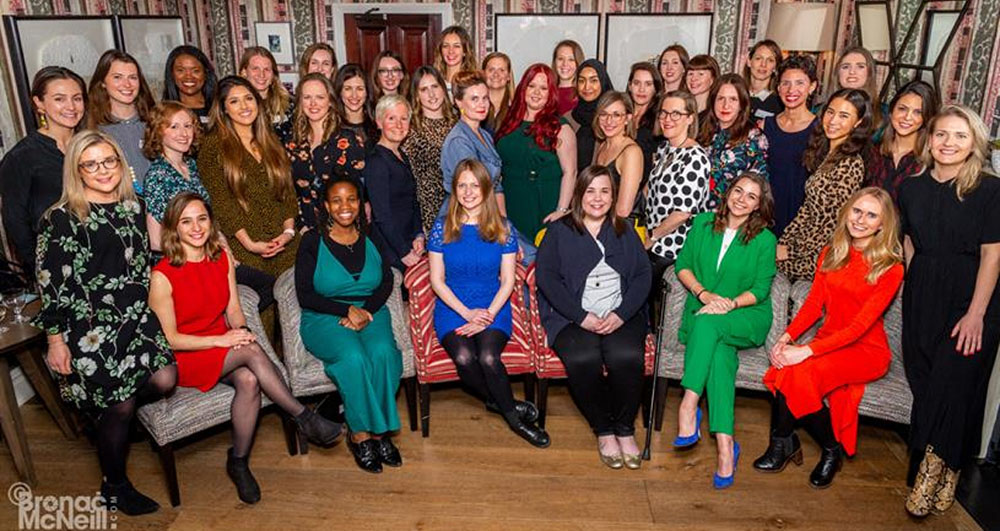 Women in Advertising and Communications London (WACL) has awarded bursaries to 39 women to further their training and boost their careers in the annual WACL Future Leaders Awards. The funds the winners receive will go towards a range of training opportunities designed to help them achieve their career goals and fulfil their potential. 
Ogilvy UK's Account Manager Hayley Burchall and Account Director Sarah Pinch are winners at this year's awards. We caught up with them to find out more about their entries and their plans for the bursary.
Firstly, congrats! How does it feel to be chosen for the WACL Future Leaders Award?
Hayley: I'm gobsmacked, I couldn't quite believe it at first! To be included among such inspiring and driven women is really incredible. Of course I had my fingers crossed but the number and caliber of applicants this year was just off the charts. 
Sarah: Thank you so much! To be completely honest, it all feels a bit surreal. At the awards ceremony there were some mighty remarkable women, so to be a part of the cohort and alumni is a huge compliment. Not to mention WACL members are wildly impressive, so to be named a Future Leader by the group is an honour.
Tell us a bit about why you applied
Hayley: What gives me joy is sharing knowledge and giving power to others. My written application was all about developing myself in order to spread strength throughout the industry. The award is a huge springboard to propel me towards that goal. 
Sarah: The application process was a cathartic and worthwhile opportunity for me to really think about what I want next in my career, as well as pause to reflect and look back at my progress, and set some new goals. The chance to access a bursary which would allow me to take the next step in my career and push my thinking was also very attractive. In addition, I also welcomed the opportunity to join a prestigious network of trailblazing women.
Part of the award includes a bursary to pursue further training and education – how do you plan to use this to further your career and aid your role at Ogilvy? 
Hayley: The course I applied for is perfect for this stage in my career where, working specifically in B2B, I find myself lacking confidence in certain male dominated situations. To feel fearless, self-aware and comfortable will not only benefit me personally but help to drive better client relationships and help others find their voice. 
Sarah: I've applied to attend LSE Summer School Leadership in Organisations course which I'm really excited about. Leadership is not boxed, and great leaders bring their skills into their workplace, personal lives and community. Through this course, I hope to learn and finetune my own leadership to not just benefit myself, but those around me. Better leaders make better decisions for clients, which have positive outcomes for business and teams. Our industry is facing unchartered challenges – calling for gender parity; greater diversity; integration; complex programmes;  – and shifting client behaviour resulting in agile teams. My hope is the course will help me navigate these challenges and put me in good stead to lead the future generation of ad-people.
What's your big ambition for the year ahead?
Hayley: To turn talk into action! There is so much work to be done and I cannot wait use this momentum now triggered to light fires in others and give strength to those who thought they had none. But first, I'm updating my LinkedIn profile and putting it all over social!! 
Sarah: This year I plan to focus my energy and attention on 'the work' in a different light. Gender stereotypes have become entrenched, and along with them the world narrows. More and more I cannot ignore the avalanche of influence that exists within our industry. We need to accept that in our position we're are all agents of change, simply through the ads we produce. There are some great initiatives already in place, such as BBC's 50:50 Challenge and Bechdel Test. I'm planning on creating an advertising industry-wide initiative to measure gender representation in ads, in a bid to hold a mirror up to brands and agencies around the messages we subliminally send to consumers about gender.
Any advice for future leaders of tomorrow?
Hayley: The wonderful Carolyn Everson put it perfectly "If not you, who?" I don't think I could offer any better advice than that but I would say that you have to identify what is holding you back, be brave enough to overcome it and then there is literally nothing holding you back. 
Sarah: Cliché I know, but self-belief is everything, so just go for it. Surround yourself with people smarter than you, and lean in to the opportunities around you. We are all responsible for our own growth and development, so stretch yourself and get comfortable being uncomfortable.
Find out more about the WACL Future Leaders Award here.
Interested in bigger, bolder ideas? Sign up for our newsletter for more insights on how brands can make an impact on the world.
Share