Ogilvy & Sipsmith Win Thinkbox Award For TV Ad Creativity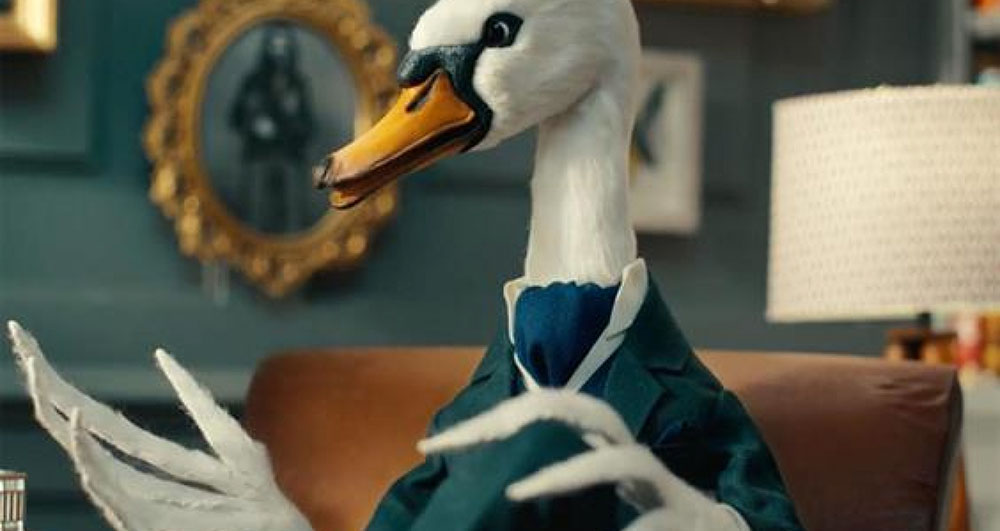 Mr Swan, our work with Sipsmith Gin, has been awarded the Thinkbox Award for TV Ad Creativity! 
The brand's first commercial features around 10,000 unique assembled and hand-made elements. "It's the animators' craft that takes the film to the next level," said Ogilvy UK's chief executive creative director Jules Chalkley.  
In the ad, Mr. Swan - the brand's icon, inspired by the shape of the necks on its gin stills - guides us through the company's approach to small-batch gin distilling and discusses what makes Sipsmith different.  The charmingly urbane, if somewhat clueless, character outlines the brand's uncompromising pursuit of quality - something the craft of the ad itself sought to reflect to the extreme. 
"Not only is stop-motion animation a distinct and engaging way to tell our story, it is a labour-intensive and very skilled process that doesn't allow for corners to be cut – and that's our approach to making gin," said Kate Moorcroft, global marketing director at Sipsmith Gin.
The Thinkbox Awards, in association with Campaign, are the only bi-monthly awards that celebrate the UK's world-beating TV ad creativity, in all its forms. They are judged by the Thinkbox Academy – 200 advertising and marketing luminaries who have been involved in award-winning creative work for TV.
More on this in Campaign here.
Take a look at Sipsmith Gin's Mr Swan here.
Interested in bigger, bolder ideas? Sign up for our newsletter for more insights on how brands can make an impact on the world.
Share