#OgilvyCannes: From The Ground, Day 3 & 4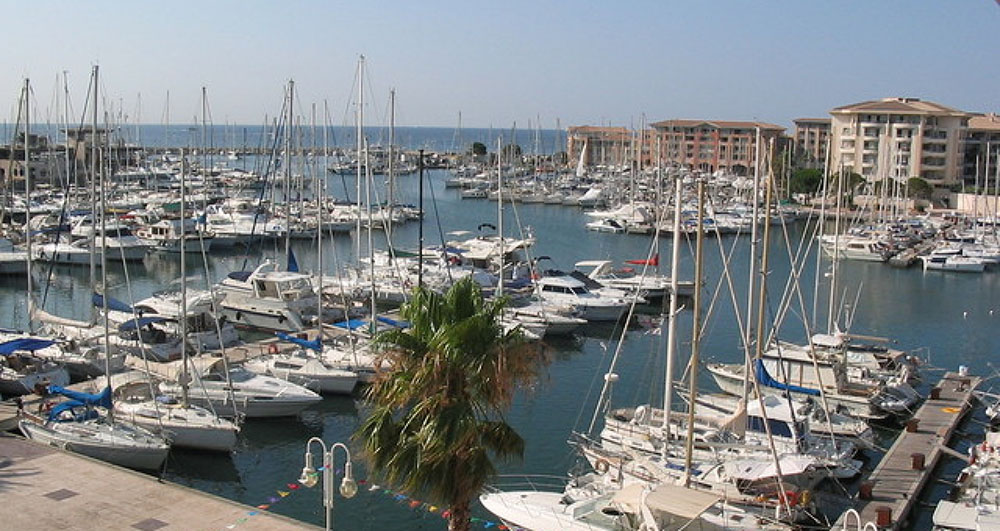 As the 66th Cannes Lions powers through to the final day, I think everyone feels the sheer information overload of everything there is to take in. You're constantly on the go, trying to make sure you hit every event, take in every beach, meet as many people as you can and try to remain sane on fewer and fewer hours sleep…
What was interesting to note about the latter days of the festival was the sheer range in focus - broadening from the minutiae of execution or focusing solely on hypothetical, theoretical debates on creativity. As an industry, it can be easy to remain insular - but it's ever-critical to ensure what we do is mindful of the global context we inhabit every day.
Continuing to take in the chaos - here are some of the key themes from the latter days of the festival:
Brands cannot afford to stand still
Sheryl Sandberg of Facebook admitted in her conversation at the WPP Beach that the tech behemoth did not respond fast enough in the wake of the Cambridgee Analytica situation - calling for more accountability. In the wake of lessons learned, even if there isn't perfect information, users and consumers have to demand more from corporations. TIME Magazine's session called for brands to have to take stances, and fast - because even in the next 5 years, those which cannot not just lose revenue, but alienate people as well. The TIME editors also explained that millennials are going to be crucial in shaping the political agenda and will be the biggest part of the workforce - so understanding them, their motivations and aspirations is key.
Brands are not the exclusive gatekeepers of experiences anymore
The CMOS of luxury giant LVMH and Chinese rising company Tencent debated this, as did a panel on the 'longevity economy', tapping into the 14 billion spending power of over-50s. Before the internet and social media, many took cues on lifestyle or selected products because brands brought those stories and experiences to them. Now, with platforms like Instagram, Twitter and YouTube, the consumer is in the driving seat in dictating their own tastes, and brands need to adapt to this shift.
Streaming and appointment television can live in harmony
There have been so many sessions around content on demand, how people are consuming entertainment and whether 'binge-watching' will win out overall. However, speakers such as Laughlan Murdoch and WarnerMedia are acknowledging that there's a unique connection and community in 'appointment television' or waiting a week to see the next episode of a show unfold. One doesn't need to be supreme against the other.
You cannot be what you cannot see
Talking about diversity in campaigns, whether it's ethnic diversity, neuro-diversity, age diversity to name a few, is nothing if you don't do anything about it. Both in the session featuring Maye Musk and the session on smashing stereotypes with Getty Images, Dove, Girlgaze and Shonda Rhimes, there was hope is actually seeing stereotypes being challenged in the real world. Whether it's championing a stock image library which celebrates authentic beauty in all its forms, or Maye being the oldest model to walk in a fashion week, it's heartening to see challenging the status quo is here to stay.
Don't underestimate the power of fandom
Both Twitter and Ellie Norman, Director of Marketing at F1 explored the theme of fans versus consumers. Twitter revealed the fanbase for watching video games being played on platforms is larger than most of the traditional content platforms combined. Be ready to move quickly and don't cut corners in how you communicate to this audience - because they cannot be placed in the same bucket as consumers.
Combat 'gig loyalty' with a fierce commitment to what you stand for
Loyalty is changing. Millennials and subsequent generations aren't necessarily loyal to brands anymore - as the gig economy rises in prominence, loyalty becomes more complex as people are driven to services that are convenient in the here and now. Julia Goldin, CMO of LEGO discussed how in order for physical bricks to remain relevant in the world of play, you not only innovate with technologies like AR, you ensure everything you do and your impact on the world is in line with what drives you and the people within your organisation.
Interested in bigger, bolder ideas? Sign up for our newsletter for more insights on how brands can make an impact on the world.
Share