Ogilvy UK's Stay Home Book Captures Ethnographic Study of Life in Lockdown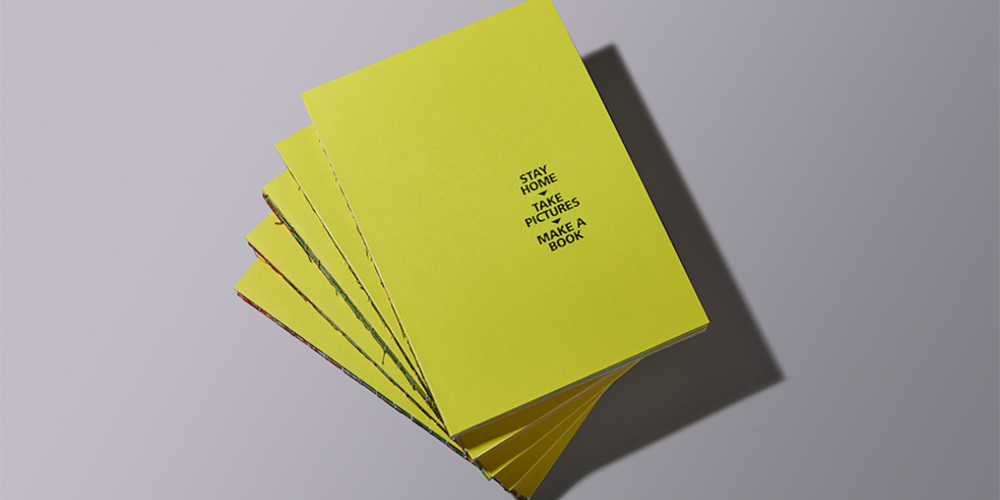 Ogilvy UK, the London-based office of the global advertising group, today unveiled its 'Stay Home. Take Pictures. Gram' project – an ethnographic study of life in lockdown in the UK. 
The study has been developed by Ogilvy, who encouraged people to photograph and write about their experiences throughout lockdown. These contributions have been turned into a 272-page book, replicating the rollercoaster feel that the lockdown created. The images have also been published to a dedicated Instagram page – @stayhome.takepictures.gram.
Ogilvy asked everyone to photograph and write about their experience across three subjects, which were named, Tiers; 
Tier 1: Coping (or not) with quarantine anxiety – exploring the rollercoaster of emotions that lockdown brought

Tier 2: Fending for myself – exploring how we operated in our homes with nowhere to go and nothing to do, without a hairdresser or a restaurant available to us 

Tier 3: Working from home – exploring how we managed the elusive balance whilst our homes morphed into our workspaces 

The book itself is a physical representation of the lockdown experience, reflecting the fact that lockdown was not slick, predictable or conventional. It has a matte front cover while the internal pages are glossy. The spine is exposed, showing the glue and stitching, to give it an almost 'homemade' feel. 
Images range from the funny to the serious to the poignant and, in some cases, deeply sad. Insights from, "I've lost the rhythm of my day, Pretzel dog died two days into lockdown", accompanied by an image of an empty dog bed, to, "You won't fucking believe it, the chippy is back open', accompanied by a plate of chips with oozing gravy. 
The images cover the collective shock we were all in, and the huge range of emotions we all felt, whilst highlighting the uniqueness of the situation for each of us, depending on individual circumstances. 
Extremes or conversely painful similarities were highlighted by the placement and rhythm of the book's pages. The result is that every spread in the book is an image in and of itself, and each represents one moment of lockdown — whether that moment lasted mere seconds or days on end.
Sarah Blackman, head of strategic innovation at Ogilvy UK commented: "To say 2020 was a peculiar year is an understatement. Everyone was experiencing the collective trauma of the Pandemic, and yet everyone was living something totally unique depending on their individual circumstances, their family situation, how they cope with stress and so many other factors. 
"We thought we'd create a visual ethnography project to document people's lives 'living in lockdown'. What has come back to us over the course of the past 12 months has been both deeply moving and very funny. My idea for this project was that we would have a digital 'time capsule' that could be referred to for many years to come and I think we've achieved that in spades."
Dave Anderson, senior creative, Ogilvy UK commented: "I was fed up with seeing images of deserted streets, an empty Piccadilly Circus always with that sad piano music. I wanted to see the real lockdown. How people were coping, what they were doing in their own houses, the silly and sad, the poignant and the practical, cakes and cats, home haircuts and dirty mugs. Booze and Barbies. Home gyms and home schooling. Makeshift desks… and death. 
"As I collated all the images, I realised that the book should reflect the ups and downs and the drastic and speedy emotional shifts of Lockdown. One page should be really funny the next incredibly tragic. One page should show a barrister's wig and the next, chips 'n' gravy. Sometimes the image was really powerful and sometimes the type, so the hierarchy should differ drastically from page to page."
Ogilvy UK's clients have received a copy of the book which is now also part of The London Museum's Permanent Library Collection.
Images from the Lockdown Book are available on the dedicated Instagram page: @stayhome.takepictures.gram
Original article found on LBB here. 
Interested in bigger, bolder ideas? Sign up for our newsletter for more insights on how brands can make an impact on the world.
Share