Ogilvy UK hires Jo Arden as Chief Strategy Officer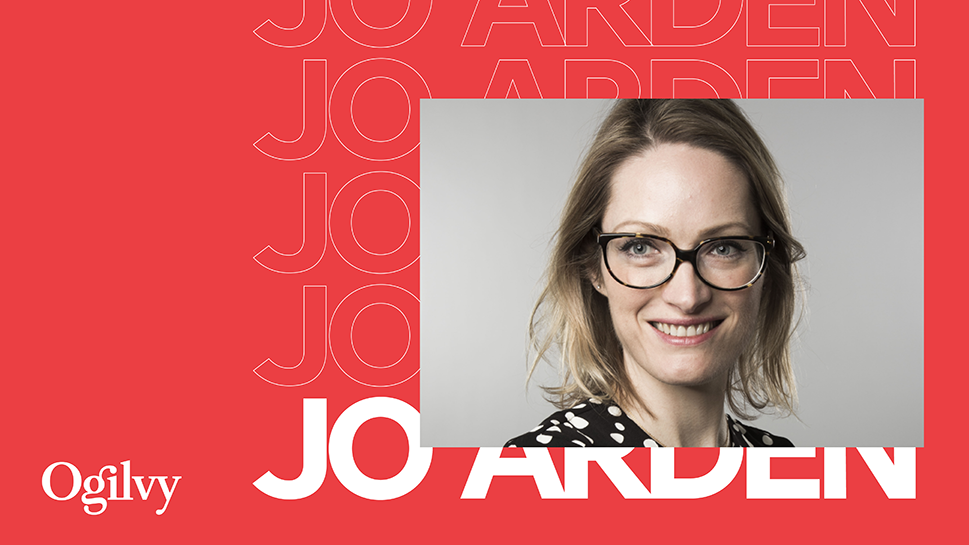 Ogilvy UK announced that they are appointing Jo Arden as Chief Strategy Officer. One of the industry's most renowned planners Arden brings an award-winning strategic approach coupled with deep consumer behavioural expertise. Arden will oversee Ogilvy's strategic team, 97 experts across all 5 areas of the business – Advertising, Brand and Content, Experience, PR, Growth and Innovation and Health.
Arden brings with her a blend of skills honed from both network and creative agencies – most recently Publicis•Poke and Mullen Lowe - and a wide experience of clients including Morrisons, BUPA, British Heart Foundation, the Co-Operative Bank and NHS. In addition to her unparalleled client experience, Arden is recognized as a key driver of change across the industry through her work as Chair of NABS Fast Forward, providing emerging talent with practical tools and experience to help them succeed. She is a Fellow of both the RSA and the IPA, on which she also sits on the Effectiveness Leadership Group.  Arden is also a columnist for Campaign, a passionate advocate for diversity in agencies and a champion of flexible working. She has been consistently listed as one of the top planners in the UK by the industry trade press.
Arden will partner Fiona Gordon, Dede Laurentino and Jules Chalkley along with the leaders of Ogilvy's five businesses to continue the growth momentum that has been achieved in the last few months since Gordon took over as CEO – wins such as Sainsbury's and Cadbury's PR.
"Jo is a planning star – she is sharp, ambitious but has huge warmth and integrity. Her passion to grow client's brands and help them make impact is second to none. I could not be more delighted that she is joining us as Chief Strategy Officer."  Fiona Gordon, Chief Executive Officer
"My ambition for Ogilvy is simple. Help people do great thinking that drives great work and that helps clients fulfil their ambitions. I believe our craft has the potential to truly change people's behaviour – and nowhere is that so true as at Ogilvy. I'm so excited to build on the incredible heritage of the business and help create truly modern, relevant and effective communications for such terrific clients."  Jo Arden, Chief Strategy Officer, Ogilvy UK
Read the full press release in Campaign.
Interested in bigger, bolder ideas? Sign up for our newsletter for more insights on how brands can make an impact on the world.
Share