Jai Kotecha On The Future Of Facebook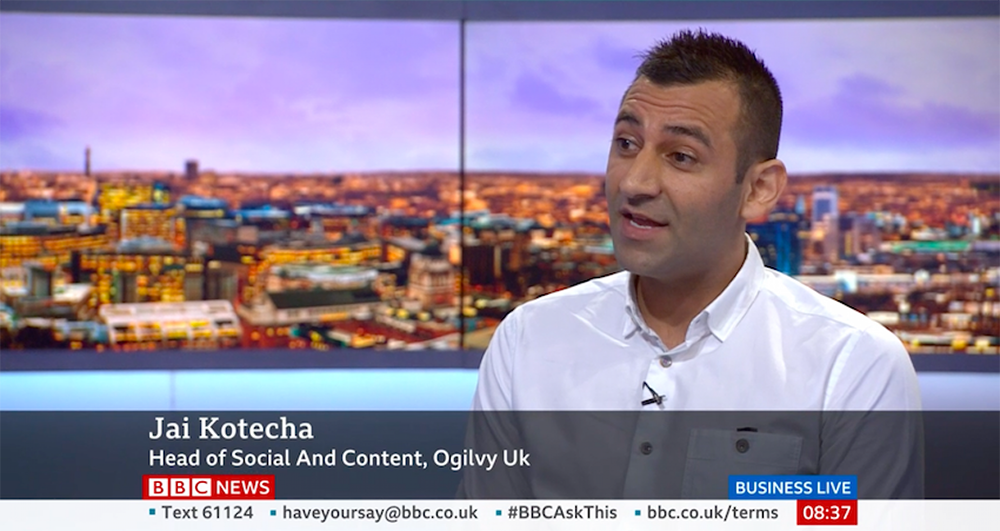 This morning—the same that Facebook published its second-quarter share prices—I spoke to the BBC about the future of the world's largest social network.
With a 28% increase in share prices this Q2, and with shares having gone up 54% in the last year, there's no doubt that Facebook's user growth is strong. We need to remember that Facebook includes Instagram, WhatsApp and Facebook Messenger. A key metric is to look at all of these platforms' daily active users: it's this number that continues to grow, which is largely down to Instagram.
Why do brands continue to use Facebook? Simply, they need to be where the audience is. Facebook's targeting is second to none. You can target people based on where they are, what they like and what they engage with, meaning brands are able to speak to the right people at exactly the right time.
Facebook is going through a lot of change. With plans to introduce a cryptocurrency in 2020, allowing peer to peer payment via messaging apps like Whatsapp; the launch of Facebook Portal smart displays last year; and the launch of Facebook Dating in certain markets—the business continues to evolve as it takes on new entities. Facebook also introduced its own VR headset back in May, so we can expect to see more from them in this space too.
Not to mention the announcement this week that Facebook will be trialling the removal of "likes" in some markets.
And that's not the only thing the organisation has been in the news for this week. Yesterday it was reported that Facebook will pay a record fine of $5bn, to settle privacy concerns following the Cambridge Analytica scandal. To put that in perspective, this figure is 9% of the business' 2018 revenue and 23% of its 2018 profit. That's twenty times more than any brand or company has ever been fined under GDPR compliance in Europe.
So what's going to change as a result of this, and what does it mean for investors? For one, a line can finally be drawn under the scandal and Facebook can move on as a business. This fine covers any privacy violations from 2012 to now.  The organisation will now have its own board made up of a number of independent candidates, to look after privacy going forward. And,  Mark Zuckerberg will now be personally liable should Facebook fall foul of any data and privacy regulations in the future.
Watch Jai's interview on BBC Business News here.
Interested in bigger, bolder ideas? Sign up for our newsletter for more insights on how brands can make an impact on the world.
Share